The 2010 World Cup host nation South Africa is certainly the place to be this June and July, with the beautiful game's top tournament taking place in Africa for the first time in its long and illustrious history, but if you are making your way to the country at the southern most tip of Africa, here are 15 spots to keep in mind for a visit or two in between matches.

15) The Kruger National Park
- The largest game reserve in Africa and home to the Big Five (Lion, Rhino, Leopard, Buffalo and Elephant), a to-do list of South Africa's finest attractions is certain to include a few days getting back to nature on safari, close to host city Nelspruit.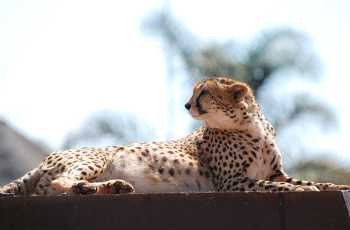 The Kruger National Park
14) The Cradle of Human Kind
– The earliest signs of human life have been found near host city Johannesburg, in a spot rich in fossils and riddled with caves, making it one of the world's most significant halfway stations on the road to our evolution as a species. Visit the Cradle of Human Kind and sympathise with our ancient ancestors who were not able to experience the exhilaration of a FIFA World Cup.

13) Sun City
– A trip to South Africa would not be complete without visiting the world famous resort and entertainment complex located 20 minutes from host city Rustenburg. Relax at the artificial beach, gamble at the casino or sip cocktails by one of the countless swimming pools at the breath-taking resort and forget the football for a short while.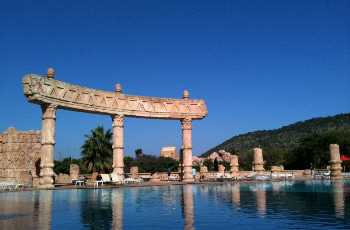 Paradise At Sun City
12) Clifton and Camps Bay Beaches
– If your journey in the rainbow nation takes you to Cape Town, be sure to stop by at the supremely beautiful beaches on offer. The water may be cold, but the vibe is fantastic and fun for the whole family is a guarantee.
11) The Union Buildings
– The government buildings in Pretoria have great historical relevance for South Africa, and the gardens and monuments provide a beautiful backdrop for a stroll, or even a picnic.

10) Table Mountain
– This stunning Cape Town mountain is a must see. It stands at 1,086m above sea level at its highest point, and is visible from 200km out at sea. A cable car ride to the top will be a highlight of your time in the city, and on a clear day the view of one of the world's most beautiful cities is quite something to behold.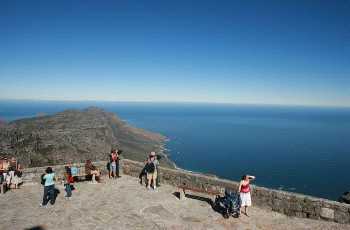 View From Table Mountain

9) Blyde River Canyon
- Stretching for 25km, featuring towering cliffs, terrifying rapids, and steamy tracks of subtropical jungle, the world's largest green canyon offers views to take your breath away – and it will remain in your memory for a long time to come.

8) Warmbaths/Bela Bela
– For a relaxing time enjoying the benefits of natural hot springs and a water park that will provide hours of fun, go no further than Warmbaths near host city Polokwane.
7) The V&A Waterfront
– Cape Town's proud waterfront area offers everything an entertainment complex should in a setting that is sure to prompt a few returns. Look out for some real gems among the shops and restaurants.

6) Garden Route
- The Garden Route is a popular and scenic stretch on the southeastern coast of South Africa. It stretches from Mossel Bay in the Western Cape to the Storms River, and the name comes from the verdant and ecologically diverse vegetation encountered here and the numerous lagoons and lakes found along the coast.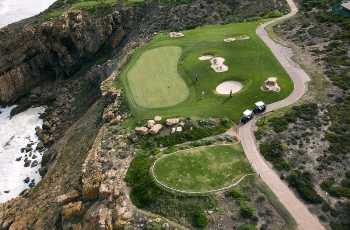 A Golf Resort On The Garden Route
5) Soweto
– The Johannesburg township was a major part of the struggle against apartheid, and is a historical fountain of information and interest. Museums and monuments document the importance of Soweto in the journey towards a free and democratic country.

4) God's Window
– You will struggle to find any other place in the world to match the astonishing view from the vantage point appropriately known as God's Window for the beauty of the area. Situated along the Drakensberg escarpment in Mpumalanga, this place has majestic cliffs that plunge over 700 meters to the Lowveld and game reserves which have made the area one of Africa's prime wildlife destinations.
Amazing Natural Beauty At God's Window

3) Cape Winelands
– South Africans are good at a number of things, but one in particular is the making of wine and in the Cape Winelands a spiritual experience awaits the wine connoisseur. Look out for great restaurants, coffee shops and guesthouses with wonderful menus and extensive wine lists.

2) Gold Reef City
– Come and enjoy a theme park, casino and learn about the history of Johannesburg and the gold rush while going underground into the mines. Gold Reef City will provide all that and more, so you can say that you learned something while having fun in South Africa.

1) Robben Island
– See the prison cell that was home to Nelson Mandela for 18 of his 27 years behind bars during apartheid, and gain respect for a man with an incredible capacity to forgive and unite. Since 1997 it has been a museum and a heritage site and is certainly worth visiting during your stay in Cape Town.
No trip to South Africa is complete without a visit to its most beautiful and sunniest city. Durban offers much more than sandy beaches, safaris, casinos and the World Cup, for information on what to do and see, please click here
Become a fan of Goal.com International on Facebook! Just click onto Facebook.com/Goal to join the beautiful game's leading fan community...