With the
Goal.com
50 finally revealed, our experts have given their final thoughts on the eventual winner
Cristiano Ronaldo
, those who missed out on the top spot, and some honourable mentions.
Chris Myson (UK), Ben Hayward (Spain) and Paul McDonald (International) joined in the debate on our definitive list and here are the results...
Q: Do you think Cristiano Ronaldo deserved to top the Goal.com 50 this year?CM:
"For me, Cristiano Ronaldo is the right winner for the Goal.com 50. It's incredibly tough to split him and Lionel Messi over the last 12 months, particularly when Messi scored more goals, but with Ronaldo's efforts pivotal in his side winning La Liga I feel that has to play a part, even if it is an individual award. By any standards, 60 goals in 55 games is a sensational campaign.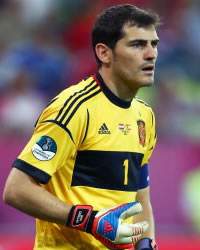 "He was also very impressive for Portugal at Euro 2012. It was the first international tournament where I feel he produced on the pitch and his influential performances really helped to rally his team-mates – he led from the front. With Messi not having that chance at an international event this summer, that also helps to give Ronaldo the edge – but only just."
BH:
"There were several outstanding candidates this year, but no obvious winner. Cristiano Ronaldo and Lionel Messi remain the world's best players, but while the Portuguese inspired Real Madrid to a first league title since 2008 and enjoyed an impressive Euro 2012, he failed to make the difference when it really counted for his country - against Spain in the semi-finals."
Q: As a goalkeeper, is Iker Casillas a controversial choice for second place?CM:
"Whether he deserved second place, though, is another matter. I personally think third would have been a fairer position for him, simply because in Lionel Messi he is up against one of the greatest players we have ever seen."
PM:
"Spain have achieved something unprecedented, and Casillas played a hugely significant part of that when you consider his astonishing run of clean sheets. Would the summit of our list truly be complete without the presence of a Spanish star, after such an era-defining season?"
Q: What did Lionel Messi do wrong this year to drop down to third from top spot?PM:
"Messi is a complex issue. His statistics for Barcelona are staggering, unparalleled, genius. But now, perhaps more than ever, the Catalan giants are dependent on his impact in order to shape matches in their favour. In previous years, goals were spread around the team, with the likes of Villa, Pedro, and Henry making valuable contributions.
BH:
"I don't think Messi could have done much more. The obvious moment is the missed penalty against Chelsea. He was below his best in both semi-final games against the Blues, but it would be harsh to blame the Argentine after what was an astonishing campaign. I do think Barcelona became too reliant upon him last season, however, and the pressure to preform over and over again must have been immense.
Q: Did Didier Drogba (6th) deserve to be so much higher than Robin van Persie (15th) who scored far more goals?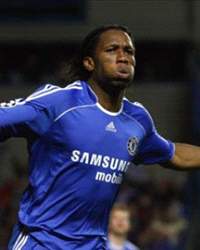 BH:
"Drogba had some luck as he gave away penalties against Barcelona and Bayern Munich in the Champions League semi-finals and final, and then saw both missed, but he was also the talisman for Chelsea.
"His record in finals for the Blues always was incredible and he inspired the London club to their greatest-ever triumph last term. He made Abramaovich's dream of Champions League glory a reality while Van Persie carried Arsenal through a difficult season. Chelsea's campaign was even more disappointing in the league, but it's major trophies that matter when it comes to voting for these awards and Drogba's performance in both the Champions League and the FA Cup merits a higher placing, in my opinion."
PM:
"Again, for me, there has to be a balance struck between personal achievement and how these performances translated into success for the team. Drogba's efforts to drag Chelsea, kicking and screaming, to the Champions League final has created a lasting legacy. Despite everything else he has achieved at Stamford Bridge, his displays in the final months of the season will live longest in the memory. To me, he made his own luck, and was clinical when it mattered most."
BH:
"Last year's top three in the Goal.com 50 were Messi, Ronaldo and Xavi. Months later, the same three also topped the Ballon d'Or list at the end of the year. Will history repeat itself?"