---
GOAL 50 EXCLUSIVE
---
Paris Saint-Germain starlet Marquinhos says that he is a changed man after a summer in which he won Olympic gold and got married.
WATCH: Marquinhos calls on Neymar to join PSG
The versatile defender was part of the Selecao squad that ended the country's agonising wait for the only title that had previously eluded them by beating Germany in the final of the Rio Games.
That joyous occasion came not long after another, with Marquinhos having wed his partner, Carol Cabrino, earlier in the summer.
Unsurprisingly, the two events have had a profound effect on the 22-year-old, who returned from his homeland a happier, more content individual.
"This is true," he admitted during an exclusive interview with Goal. "When someone is happy, you can see it and, right now, I am very happy in Paris.
Goal 50: The top 20 scorers of 2016
"Everything is good. I'm playing a lot, I'm turning in some good performances and I won a gold medal.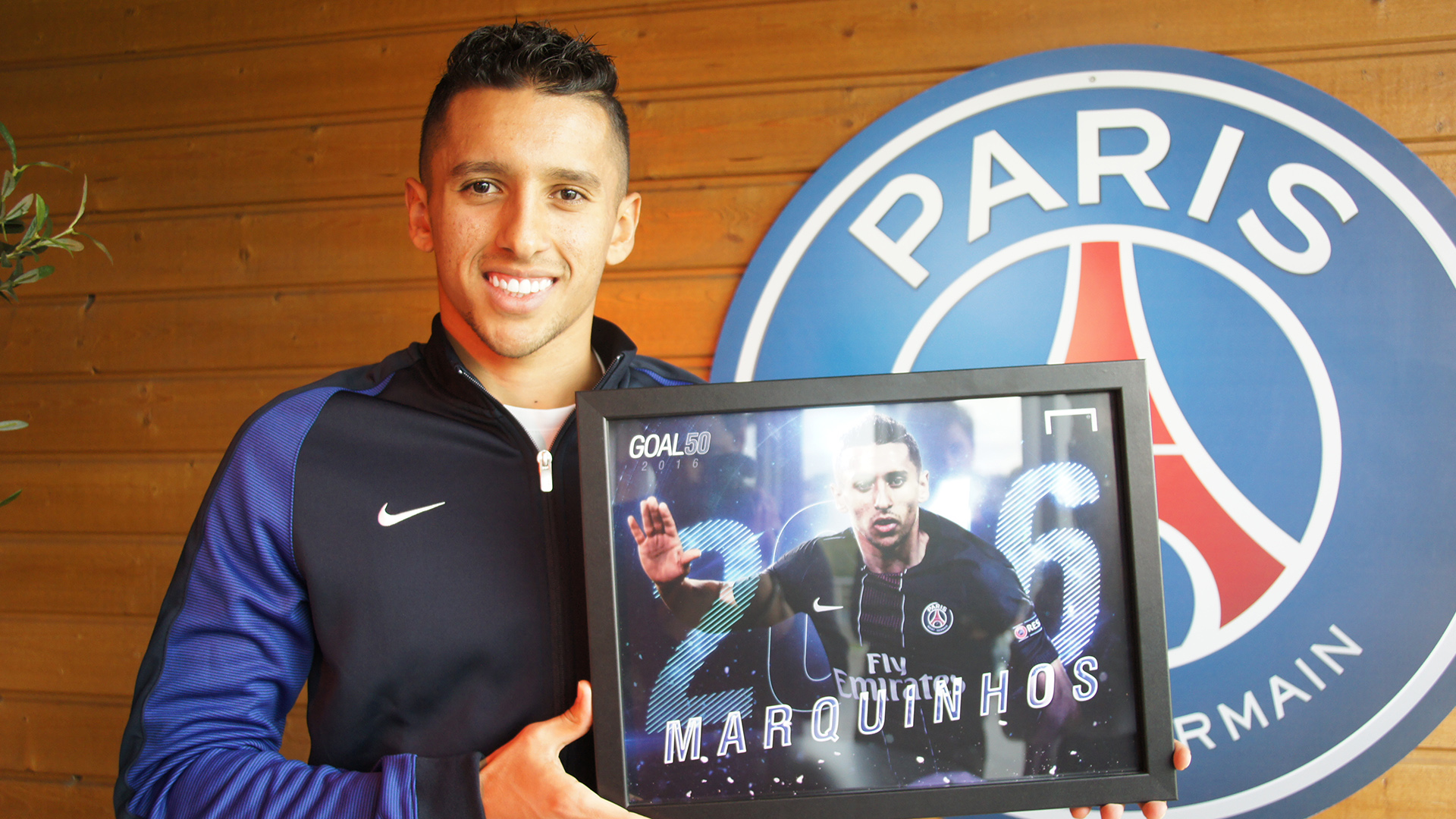 "The Olympics is a very difficult tournament, also for Brazil, because we had never brought home the gold. There have always been good generations but none had managed to win it.
"But we did it! And I think I did a good job out there. That triumph, along with my success with PSG and being in the Brazil senior squad, are the reasons why I am here today.
"But, this summer, I also got married, so I am very happy."
Indeed, Marquinhos credits Carol with his growth both as a player and a person, so it felt only right that she be involved in the presentation of his Goal 50 award.
Messi out of the Top 10 players of 2016 - Peter Staunton's Goal 50 picks
Carol recorded a special video message for her husband, which we showed to him during the interview, prompting him to claim: "I know when she did it! She went into another room and closed the door and I thought: 'What's going on in there?!'
"Carol is a very important person for me. Since she has been with me, I have become a man.
"Everything I now do on the field is down to that. I take on more responsibility and I'm more mature, on and off the field.
"She has a very important role because she is always there for me, in the good times and the bad, to support me and push me forward."
Marquinhos has certainly gone to another level over the past 12 months, as evidenced by the fact that he is the only current Ligue 1 player to have been included in the 2016 Goal 50.
"It's amazing," he enthused. "I have no words to explain it; it's an honour.
"The season started very well for me and it is an individual award but I hope that, collectively, other trophies will also follow.
"But it a great honour to be in the Goal 50 and when PSG told me that, I was very surprised because I know the importance of being in a ranking like this.
"That means I'm on the right track. But I have to keep working hard to receive this award again next season!"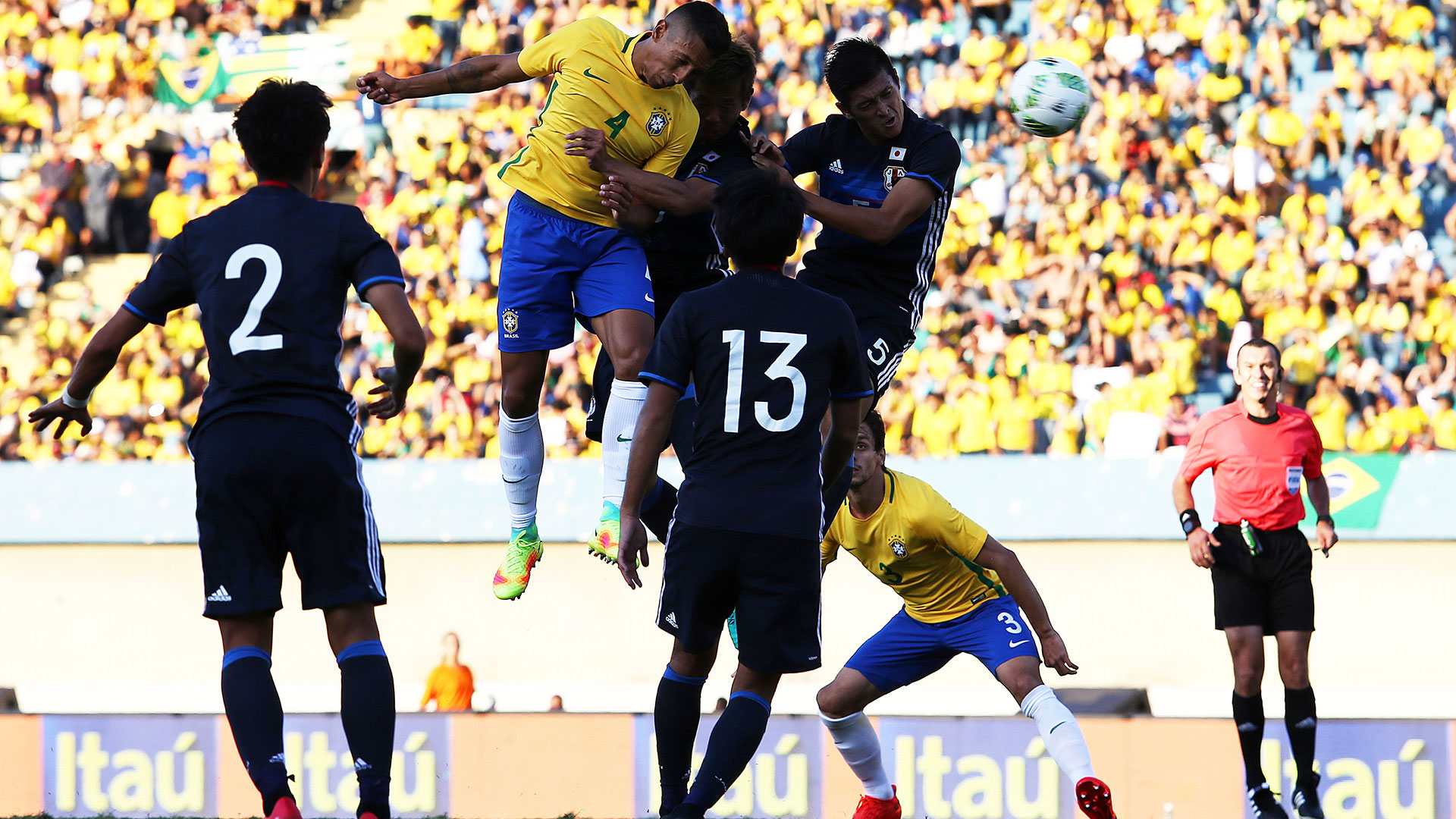 Super agent Kia Joorabchian recently told Goal that he believes Marquinhos is as good as Real Madrid captain Sergio Ramos but the Brazilian is embarrassed by such comparisons.
"It's hard to talk about myself," he confessed. "I let you do that and talk about my qualities or tell me where I am in the hierarchy.
"I just like to keep my feet on the ground. I know how much I have yet to accomplish.
Rooney and five HUGE names who missed out on Goal 50
"But this award shows that I have begun to realise the goals I had when I was a child: to become a professional footballer; to play for Brazil; and join a good team in Europe.
"Now I will try to write more chapters in my story by seeking more individual and team titles."
You can watch the full Goal 50 exclusive with Marquinhos above!