Another year of the
Goal 50
is over as
Cristiano Ronaldo
won the seventh edition of the prestigious award, claiming the prize for the third time in his career.
But time never stands still in football, and the focus now moves to the year ahead and the teams and players who can create the next great moments in the 2014-15 season.
With many of Europe's biggest clubs having already made a splash in the transfer market - the likes of Luis Suarez, James Rodriguez, Toni Kroos and Alexis Sanchez all involved in big-money moves - next season promises to be even more exciting.
So who will be the major protagonists in the 2015 Goal 50?
Twelve months on from their brave attempts to predict the 2014 list
, a selection of Goal's top editors from around the world offer their predictions on how the race for next year's prize could play out.
DECLINING MESSI WILL FAIL TO MAKE TOP THREE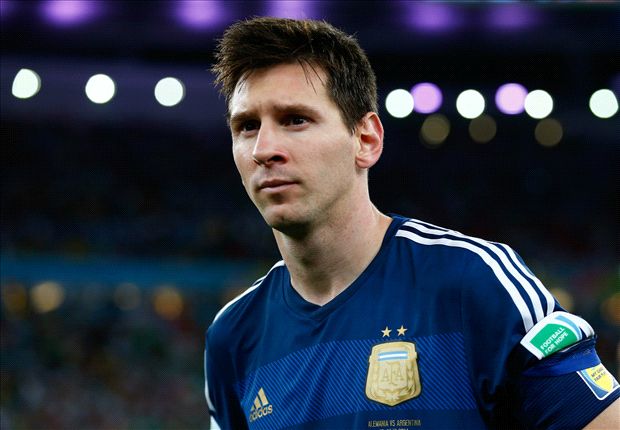 Goal International's Carlo Garganese believes that, for the first time since the award was created in 2008, Lionel Messi will be absent from the top three of the Goal 50.
"Despite scoring 41 goals in 2013-14, Lionel Messi is on the way down. He has lost a quarter of a yard of acceleration and is not the unstoppable dribbling machine he once was. There is no doubt that, blessed with such natural ability, he will continue to be a fantastic player but he will no longer dominate the sport. Barcelona are a step behind the likes of Real Madrid, and have not had a particularly impressive transfer market thus far. This will count against Messi also."
JAMES & NEW WAVE WILL OVERTAKE CR7 & MESSI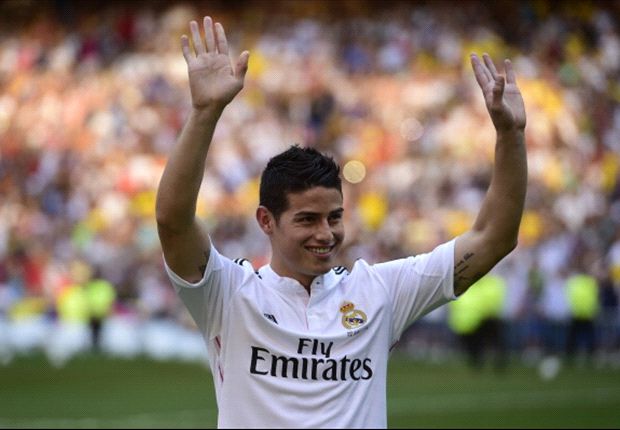 Goal Spain Chief Editor Ander Bilbao predicts that Messi and Ronaldo will be overtaken as the two key figures in the game by a new wave of youngsters.
"Not only Lionel Messi, but also Cristiano Ronaldo will find it tough to finish on the next Goal 50 podium. New La Liga superstars will emerge in the form of James Rodriguez, Luis Suarez and Toni Kroos, while Neymar and Gareth Bale will explode and make the top five. Sergio Ramos will be the highest Spanish player on the list. David Silva will drop out of the 50."
PREMIER LEAGUE WILL REAWAKEN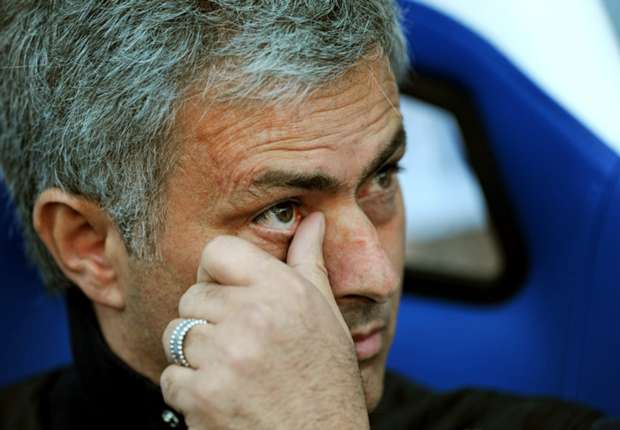 Goal UK Chief Editor Sam Lyon has put his money on the Premier League reawakening and also sees ex-Spurs man Gareth Bale surging up the rankings.
"Gareth Bale (26th this year) will storm into the top three or five in 2015. With a season's worth of La Liga experience behind him and within an even stronger Madrid side, he will lead a concerted charge to be considered one of the world's finest footballers. I also expect something of a Premier League renaissance over the next campaign. With the likes of Chelsea, Man City, Man Utd, Liverpool and Arsenal all looking strong I expect a host of standout performances to put the Premier League back in contention."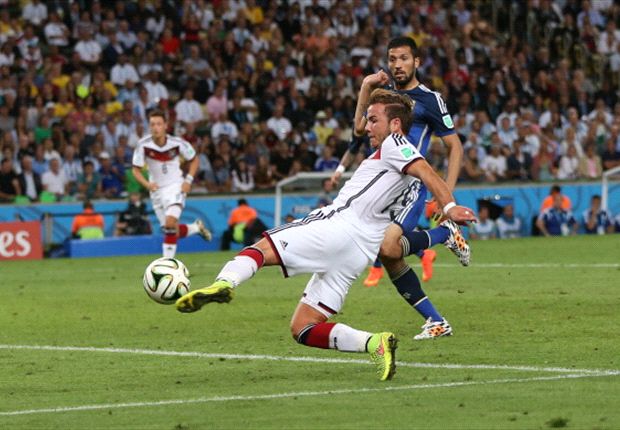 Goal Germany's Deputy Editor Falko Bloding forecasts the explosion of World Cup hero Mario Gotze in 2014-15, but also sees Bastian Schweinsteiger declining.
"Mario Gotze will explode in his second year at Bayern. Boosted by his World Cup final winner he will enter the top 10, alongside team-mate Thomas Muller who will continue his incredible Goal 50 record. Bayern will dominate the list again, with Robert Lewandowski and Thiago Alcantara featuring. But Schweinsteiger will struggle with injuries and miss out yet again. Kevin de Bruyne and Max Meyer will have fine seasons and be the only Bundesliga players in the list not from Bayern or Dortmund."
JUVENTUS COULD STRUGGLE UNDER ALLEGRI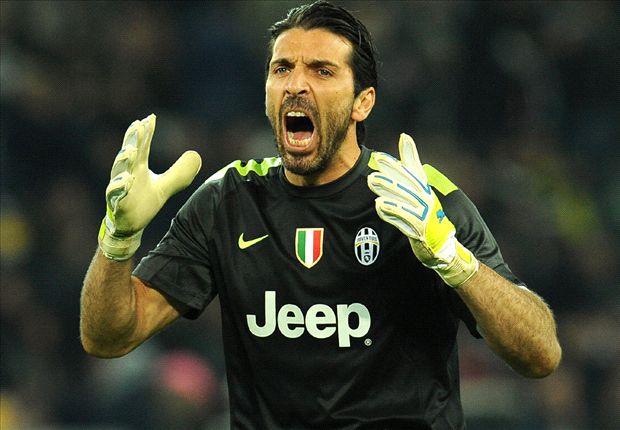 Goal Italy Chief Editor Federico Casotti is concerned over the future of reigning Serie A champions Juventus, but has singled out a number of rising stars in Italy.
"Juventus will face an uneasy season after Max Allegri replaced Antonio Conte. The older players like Gigi Buffon and Andrea Pirlo may struggle to return to the Goal 50. Roma and Napoli could close the gap on Juventus and thus be well represented. Four young stars to watch out for are Roma's Juan Iturbe, Milan's Stephan El Shaarawy, Inter's Mateo Kovacic and Sassuolo's Domenico Berardi. Gonzalo Higuain could return to the 50 by becoming top scorer in Serie A."
ARGENTINA WILL PILE MISERY ON BRAZIL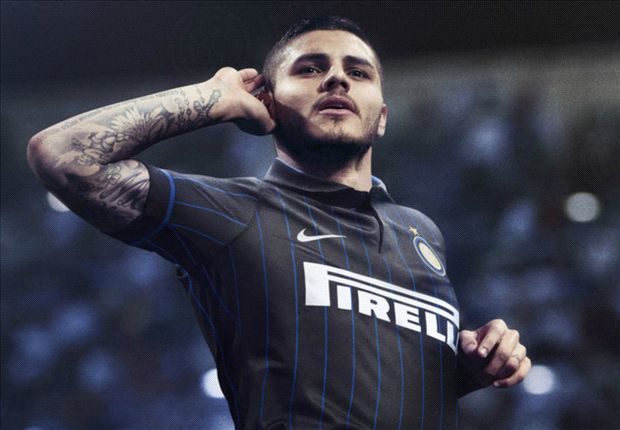 Goal's South America Managing Editor Sebastian Garcia sees Argentina ruling the roost in the 2015 Goal 50 and expects Brazil to struggle once again. He also has a few worries for James Rodriguez at Real Madrid.
"Argentina will be the kings of the Conmebol nations with at least five players making the Goal 50 (Messi, Angel Di Maria, Sergio Aguero, Carlos Tevez and new entrant Mauro Icardi). Two Chileans will make the top 15: Alexis Sanchez and Arturo Vidal. James Rodriguez will struggle with squad depth at Real Madrid and will drop out of the top 20. Brazil will fail to have more than two players in the Goal 50."
TEAM USA WILL CONTINUE TO IMPROVE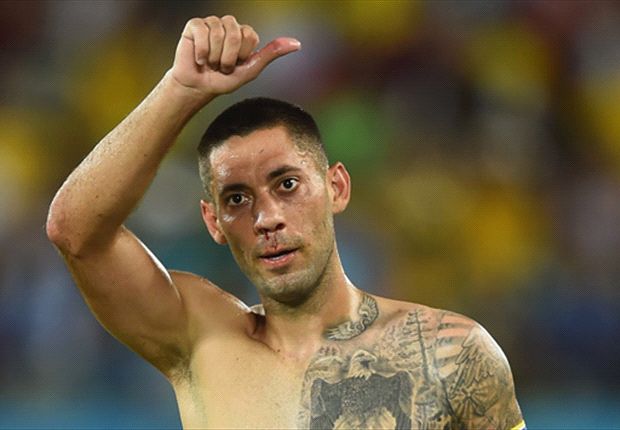 Goal's North America Managing Editor Mike Slane believes that the United States will build on their fine World Cup performance by moving onto the next level in 2014-15.
"For the first time ever, three United States players could find themselves in the Goal 50. Clint Dempsey, Tim Howard and Fabian Johnson would be my early picks to shine and be among the top players in the world next year. Dempsey is an MLS MVP candidate, Howard will likely blossom on the back of a strong World Cup and Johnson will be able to showcase his skills on a bigger stage with Borussia Monchengladbach."
GHANA COULD BE THE PRIDE OF AFRICA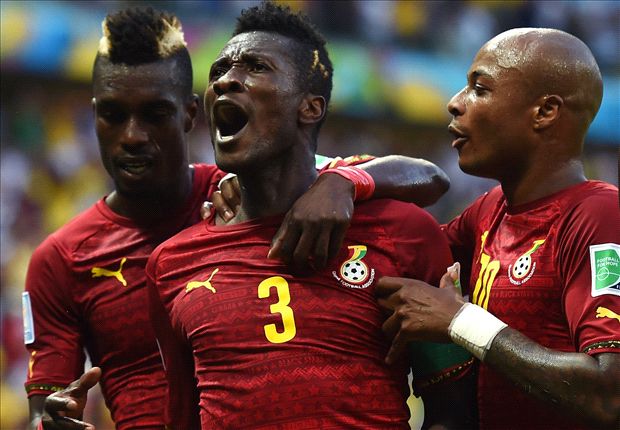 Goal's Africa Managing Editor Peter Pedroncelli expects Ghana to be the pride of their continent this time next year.
"Cote d'Ivoire may have been Africa's best performing country in the 2014 Goal 50, but Ghana should produce a great showing next time around. They will be major protagonists at the Afcon in Morocco, offering them the chance of heavy representation in the list. The likes of Andre Ayew, Asamoah Gyan and Kwadwo Asamoah will all turn heads at their clubs, too."
ABDULRAHMAN WILL BE THE MAN FOR MENA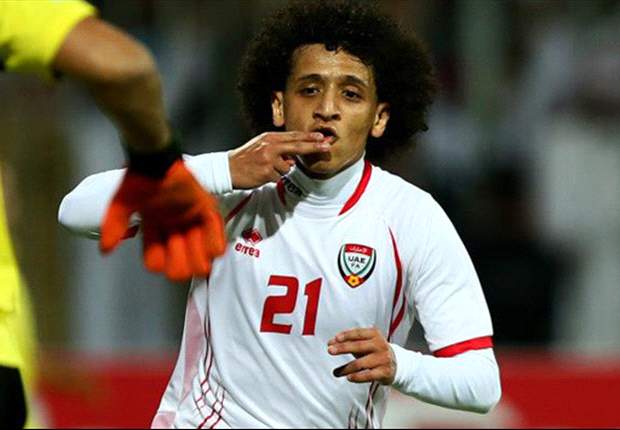 Goal's MENA Managing Editor Michel Nasrallah thinks that Omar Abdulrahman could be the man to do his region proud in 2015.
"For MENA the 2015 Goal 50 may be more difficult to make an impact on because there will be no World Cup providing publicity and the chance for players to shine. But if there is one star who could stand out then it is United Arab Emirates midfielder Omar Abdulrahman, who finished 39th in 2013. Al Ain team-mate Asamoah Gyan could maintain his place in the 50."
KAGAWA COULD BE GOAL 50's GREATEST ASIAN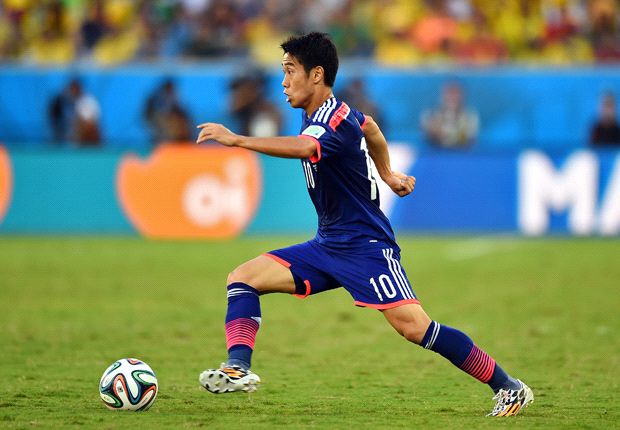 Goal's Asia Managing Editor Bima Said predicts that Shinji Kagawa could finally emerge at Manchester United following the appointment of Louis Van Gaal.
"Following dismal performances by Asian players and teams in 2013-14, there will be big improvements next season. Shinji Kagawa has the chance to shine under Van Gaal and rank better than 38th - the highest ever Goal 50 position by an Asian player. January's Asian Cup, as well as the AFF Cup from November to December means there are some exciting times ahead for Asian football."
What is your prediction for the 2015 Goal 50? Let us know your thoughts in the comments box below

...