---

EXTRA TIME
---
It's that time of year when the debate is ignited between fans of PES and FIFA over which is the better game.
One edge that the latter franchise definitely holds is the naming rights of clubs. While EA can focus on their game play, the boffins at Konami are left to manufacture the names of teams save a handful, such as Liverpool and Barcelona, who are their official partners.
Arsenal are an exception, however, as although they are not an official partner, the Gunners are licensed in PES 2017.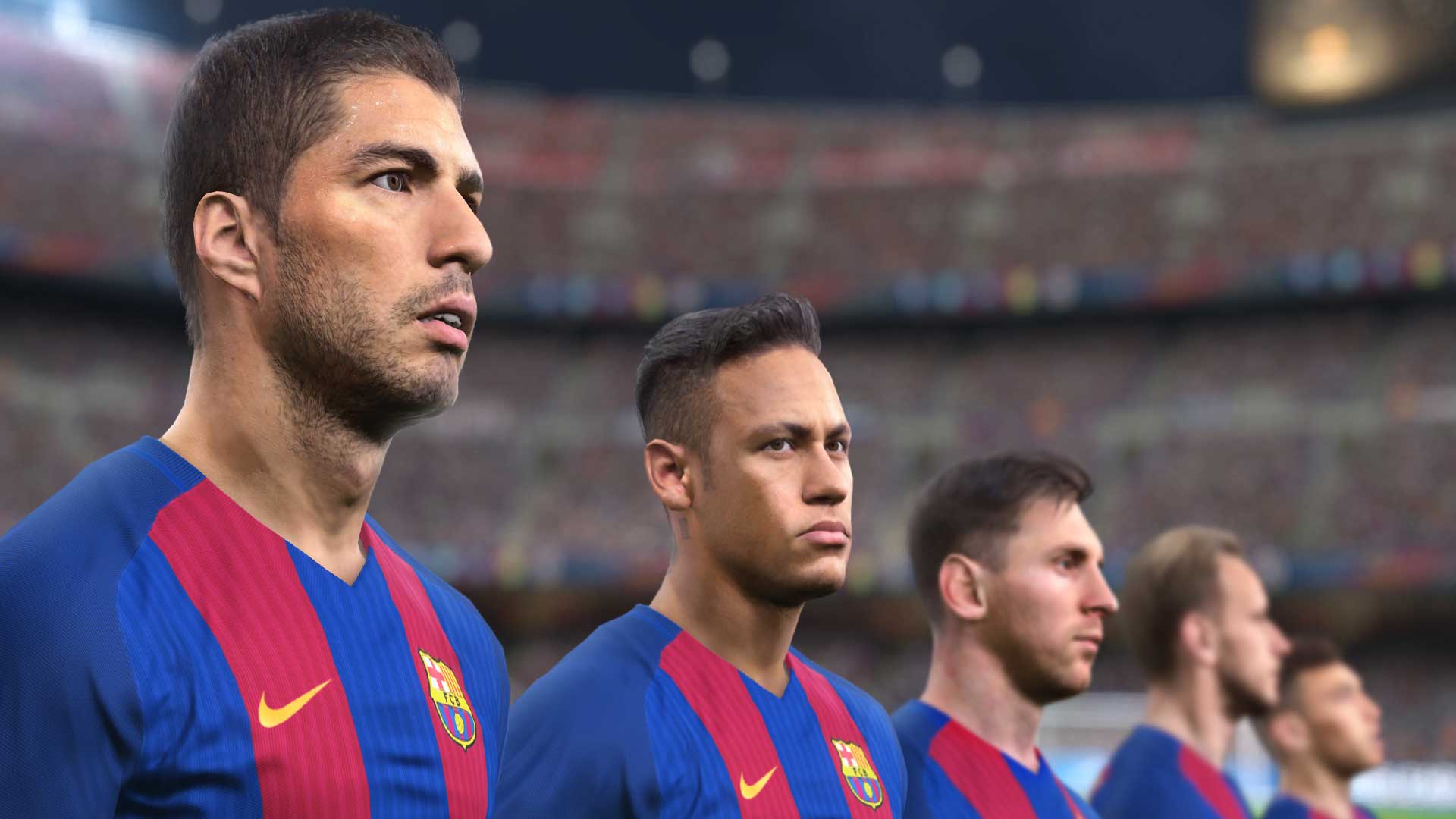 The Premier League, for example, requires some geographical knowledge of England and Wales to decipher the teams. Here's the full list:
ARSENAL FC
EAST DORSETSHIRE (Bournemouth)
LANCASHIRE CLARET (Burnley)
LONDON FC (Chelsea)
SOUTH NORWOOD (Crystal Palace)
MERSEYSIDE BLUE (Everton)
YORKSHIRE ORANGE (Hull City)
EAST MIDLANDS (Leicester City)
LIVERPOOL FC
MAN BLUE (Manchester City)
MAN RED (Manchester United)
TEESSIDE (Middlesbrough)
HAMPSHIRE RED (Southampton)
ST RED (Stoke)
WEARSIDE (Sunderland)
WEST GLAMORGAN CITY (Swansea)
NORTH EAST LONDON (Tottenham)
HERTFORDSHIRE (Watford)
WEST MIDLANDS STRIPES (West Brom)
EAST LONDON (West Ham)
And if you think that's confusing, just wait till you see La Liga:
PV SKY BLUE WHITE (Deportivo Alaves)
PV WHITE RED (Athletic de Bilbao)
CLUB ATLÉTICO DE MADRID
FC BARCELONA
GA CYAN (Celta de Vigo)
GA BLUE WHITE (Deportivo de La Coruna)
PV BLUE RED (Eibar)
CT BLUE WHITE (Espanyol)
AN RED WHITE (Granada)
CN YELLOW BLUE (Las Palmas)
MD BLUE WHITE (Leganes)
AN CYAN WHITE (Malaga)
NC RED (Osasuna)
AN GREEN WHITE (Real Betis)
MD WHITE (Real Madrid)
PV BLUE WHITE (Real Sociedad)
AN WHITE RED (Sevilla)
AS RED WHITE (Sporting de Gijon)
ED WHITE ORANGE (Valencia)
ED YELLOW (Villarreal)
Blimey! Happily, all the big Italian clubs are included, and so too are all the sides in Ligue 1.
And visually, the game looks stunning judging by the screenshots.