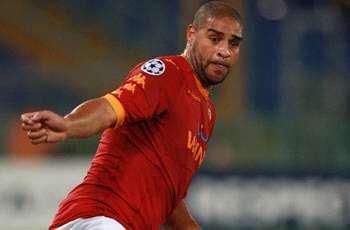 Adriano - Flamengo to Roma
The capital club's financial tribulations have been well documented over the past two years or so and it came as a considerable surprise that they took a punt on Adriano last summer. The Brazil international's Inter career disintegrated amid personal problems but he had rejuvenated his career back in his homeland. However, there was widespread scepticism that Roma's €5m-per-season gamble would pay off with the Emperor earning his coin so far from the trappings of home. Not even a year into this most uncomfortable of marriages, the deal looks like becoming one of the most ill-judged of the Italian season.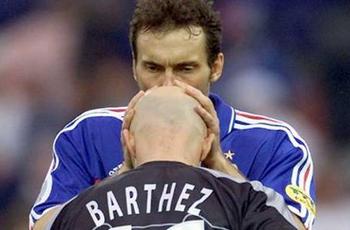 Laurent Blanc - Inter to Manchester United
Widely derided as Sir Alex Ferguson's worst ever signing for Manchester United, 'le President' was well past his best when he signed for the Red Devils in 2001. Already 35, Blanc was drafted in as a replacement for the Lazio-bound Jaap Stam but possessed few of the qualities which marked him out as one of Europe's best defenders in the previous decade.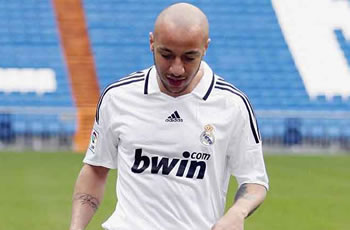 Julian Faubert - West Ham United to Real Madrid
Even Faubert's agent must have checked the date to ensure it did not read April 1 when the call came from the Bernabeu. The French right-sider cost los Blancos a loan fee in the region of €2m when moving from Upton Park and will go down in lore as one of the club's most ill-suited players of recent times. For that award, he must surely vie with Thomas Gravesen. Among the Frenchman's highlights: missing training as he presumed he had a day off and falling asleep on the bench during a league game. At the end of his brief, calamitous sojourn at the Bernabeu a sign from the stands sarcastically read 'Gracias per todos - Faubert'.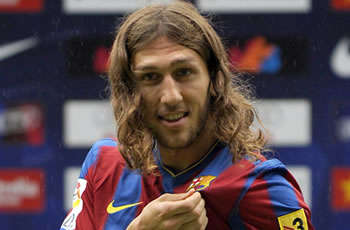 Dymtro Chygrynskiy - Shakhtar Donetsk to Barcelona
Shakhtar made a handsome profit of around €10m on the Ukraine international, selling him to Barca for a bloated €25m before re-signing him a year later for €15m. His time in Catalunya was nightmarish as he was proven to be bereft of the technique, guile and ability to cut it at Camp Nou. His exit was not only a welcome one for Barca from a playing perspective as his transfer fee probably went a long way towards paying his team-mates their due salaries. A reminder, like Zlatan, of the fallacy of signing expensive talent from abroad.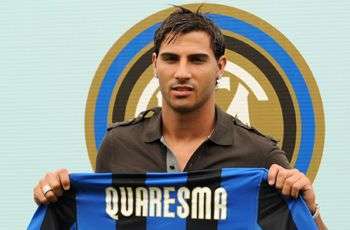 Ricardo Quaresma - Porto to Inter


The Inter squad built by Jose Mourinho was selfless to the extreme and a self-indulgant individualist like Quaresma was always going to have difficulty slotting in. He was criticised by his compatriot trainer for being too fond of kicking the ball with the outside of his foot and earned a reputation in Italy as someone who could showboat but not do much else. At around €19m he did little but earn a tidy sum of commission for his agent, Jorge Mendes.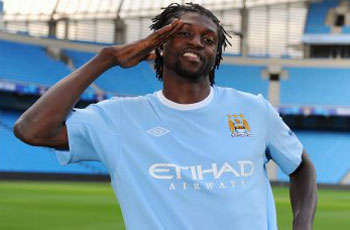 Emmanuel Adebayor - Arsenal to Manchester City
There exists an adage in the football world, 'never buy a player from Arsene Wenger'. The Arsenal manager has a habit of casting off his performers immediately before they become duds and a €30m sale of a tempestuous forward who cost around €4m must rank alongside some of the Frenchman's best pieces of business. Adebayor was criticised at the Emirates for his lack of work ethic and his avarice; two vices which have not been quelled since arriving at Eastlands. He does not seem to have the drive to break into the side and looks like a player who would rather be elsewhere. His considerable scoring record belies his actual contribution and he has become another forgotten man among the galaxy of stars under Roberto Mancini.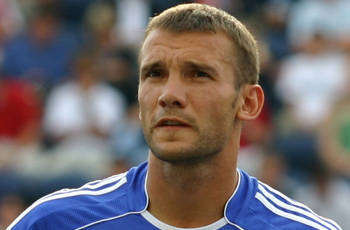 Andriy Shevchenko - Milan to Chelsea
It is no secret that Sheva was a political signing made by the Chelsea owner, Roman Abramovich, and not the then-coach, Jose Mourinho. The Ukrainian arrived for a fee in the region of €40m and the Special One was lumbered with an ageing striker who could not fit his tactical blueprint. Relations deteriorated between dug-out and boardroom and it was no surprise that Mourinho departed roughly a year later. Avram Grant, a man brought in to maximise Sheva's output and another close friend of the owner, was his replacement.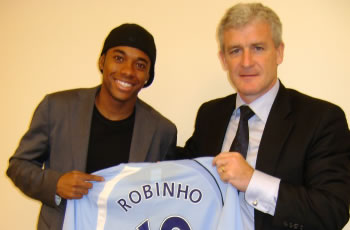 Robinho - Real Madrid to Manchester City


The football world sat up and took notice when the new owners of Manchester City, ADUG, paid a British record amount for Robinho minutes from the end of the 2008 summer transfer window. Unfortunately for City, their player had been casting admirous glances at Chelsea and it was the London club he had hoped to join. Robinho flickered intermittently for the Citizens but rarely looked anything but apathetic to his lavish surroundings. The Robi experiment was quickly brought to a halt with a loan move to Santos and a permanent switch to Milan.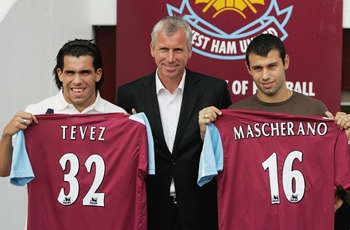 Carlos Tevez and Javier Mascherano - Corinthians to West Ham United
There was more than a hint of something fishy about the transfer of two of Argentina's most promising young players to one of England's clubs of lesser stature in the closing hours of the 2006 summer transfer window. The move cost Alan Pardew his job, the club a record amount in fines and exposed the perfidious nature of third party ownership. A toxic deal from beginning to end.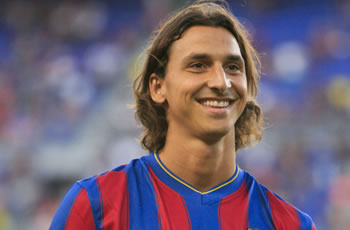 Zlatan Ibrahimovic - Inter to Barcelona


A move as divisive as the player himself. For every Ibra admirer declaring that he was the missing piece in the Barca jigsaw was a detractor who believed Pep Guardiola to be out of his mind for signing the Swede for a reported €45m and allowing Samuel Eto'o to move in the opposite direction. Of course, Eto'o's Inter usurped Zlatan's Barca in the Champions League and went on to claim a treble. Ibra fell out spectacularly with Pep and never once looked like fitting in with the ethic at Camp Nou. A blot on Guardiola's managerial copybook.
Follow Peter Staunton on

.