Goal.com runs through 10 stars not afraid to cross the divide..
Carlos Tevez - Manchester United 2007-2009, Manchester City 2009-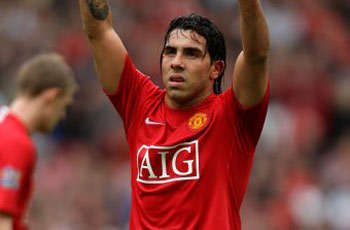 "Fergie, Fergie, sign him up" ran the familiar refrain at Old Trafford as el Apache's time at the club was winding down. Tevez was always expressive about his standing at the club, cupping his ears in order to emphasise to Sir Alex Ferguson the adulation that washed over him as he scored. It later transpired that Tevez was indeed offered terms at United but his team of advisors informed United that he no longer wished to represent them. The darling of Old Trafford then turned from hero to villain, moving to the blue half of Manchester last summer.
A controversial 'Welcome to Manchester' poster from City featuring the Argentine turned up the rancour and he was roundly booed upon his return to Old Trafford. A double in the Carling Cup semi-final first leg meeting at Eastlands was met with bile-filled chants from the United fans and a public spat with Gary Neville. Carlitos is now Roberto Mancini's captain.
Emre Belozoglou - Galatasaray 1996-2001, Fenerbahce 2008-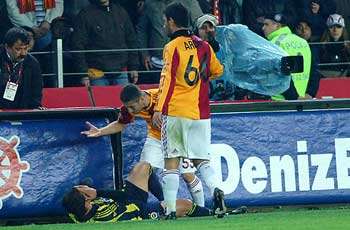 The Turkish international made his breakthrough at Galatasaray as a prodigious 16-year-old, capturing domestic and European trophies under Fatih Terim, before embarking on stints at Inter and Newcastle. His move back to Turkey was to prove acrimonious to say the least as Galatasaray fans accused the midfielder of betrayal for joining their detested Istanbul rivals Fenerbahce. It outraged Cimbom supporters even more so when Emre added that he was a life-long follower of Fener. Two years on and Emre is still the object of Galatasaray ire.
Gabriel Batistuta - River Plate 1989-1990, Boca Juniors 1990-1991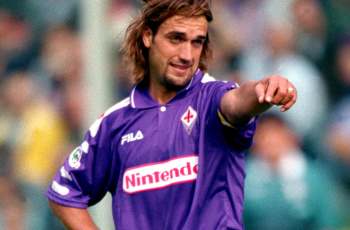 'Batigol' enjoyed the boom years of his career in Italy but he certainly caused a storm in his homeland when he transferred from River Plate to Boca Juniors in 1990. River had picked Batistuta up from Newell's Old Boys only a year previously but he struggled to maintain diplomatic relations with coach Daniel Passarella, with whom he had problems later in his career at national level. Passarella wasted no time in showing the striker the door after shunning him from first team action and he went on to enjoy a bountiful cameo at the Bombonera, winning the 1991 Clausura. In all he scored 22 goals in 39 matches for los Xeneizes.
Andreas Moeller - Borussia Dortmund 1988-1990, 1994-2000, Schalke 2000-2003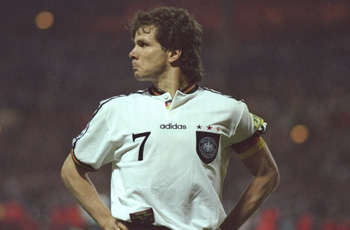 One of the great German playmakers incurred the wrath of der BvB as Huub Stevens pulled off a major coup to attract Moeller to their hated rivals Schalke 04 in 2000. A Champions League winner with Dortmund in 1997, Moeller would go on to enjoy a successful spell with Die Koenigsblauen, despite suspicion from the fans, winning two successive German Cups, scoring in the 2002 final against Bayer Leverkusen. What's more, he came back to haunt his former side; Schalke won 4-0 in Dortmund on his return and a year later, Moeller scored the only goal in the Revierderby when the sides met in the Veltins Arena. Christophe Metzelder, another former BvB star at Schalke is having teething problems of his own, prompting goalkeeper Manuel Neuer to remark last week: "I think that things will change. The fans also didn't love Andi Moeller, but they accepted him - and we won the German cup together with him."

Zlatan Ibrahimovic - Juventus 2004-2006, Inter 2006-2009, Milan 2010 -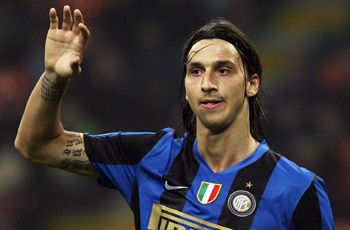 Zlatan irrevocably damaged his standing among supporters of Juventus when he deserted the team upon their enforced relegation to Serie B folllowing the Calciopoli scandal in 2006. What made it worse was that he joined Inter and declared himself a devoted Interista. After three seasons of success with the Nerazzurri he departed for Barcelona but now finds himself back in Serie A after falling out of favour with Pep Guardiola. He risks the rancour of the fans who used to worship him by signing, initially on-loan, at crosstown rivals Milan. The Sweden captain has yet to feature for his new team but expect sparks to fly once he dons the Rossoneri shirt against his previous employers.
Johan Cruyff - Ajax 1964-1973, 1981-1983, Feyenoord 1983-1984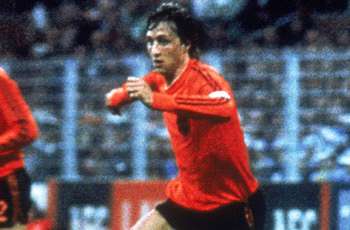 Never a player shy of courting controversy, the greatest Dutch player of them all may have been almost at the end of his glorious career when he left Ajax for a second time but his ability to influence games and lead his side to trophies was undiminished. Having won successive Eredivisie titles in his second spell with Die Godenzonen, Ajax refused to extend his contract and he ran into the arms of Ajax's fiercest rivals Feyenoord. Even more dangerous with a point to prove, Cruyff would win the Eredivisie, as well as the KNVB Beker in his only season at De Kuip, which was the last of his professional career. Cruyff maintained that he would have remained at De Meer had he been awarded a fresh contract; he also punished his previous employers by netting in a 4-1 win for Feyenoord during his only season at the club.
Luis Figo - Barcelona 1995-2000, Real Madrid 2000-2005
Barcelona fans were up in arms about the €58.5m sale of Figo to Real Madrid in the summer of 2000 when the Portuguese international left Camp Nou to become the first Galactico at the Bernabeu. Figo had been an idol to the Catalan club for five years before his transfer but his shift in allegiance provoked hatred, anger and allegations of greed and treachery. The ugly recriminations reached a nadir in November 2002 when Figo, upon a return to Barca for Madrid, was abused from the stands, jeered and booed heavily and pelted with missles including, infamously, a pig's head. The players were ushered off the field for 15 minutes towards the end of the game before order was restored.
Mo Johnston - Celtic 1984-1987, Rangers 1989-1991
The former Scotland forward was the subject of, quite possibly, the most controversial transfer in British football history. Johnston had been the darling of Celtic fans throughout a successful three-year spell before transferring to Nantes in 1987. Two seasons later and he was primed to return to Celtic Park, having appeared at Parkhead declaring that the Bhoys were the "only club" for whom he intended to sign. Jaws hit the floor days later when a press conference was convened at Ibrox to announce the signing of Johnston for Rangers. The player was then in the unique position of being hated by the two sides of the Old Firm. A sectarian section of Gers support refused to celebrate the Catholic Johnston's goals and some even went as far as returning their season tickets. Three Old Firm goals for the Blues helped thaw relations.
Ronaldo - Barcelona 1996-1997, Real Madrid 2002-2007; Inter 1997-2002, Milan 2007-2008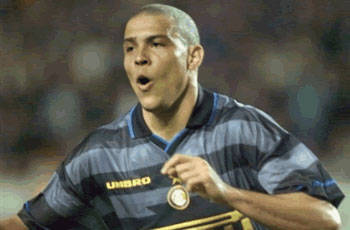 The Brazilian forward represented Spain's two biggest clubs and the two Milan teams throughout a 12-year spell before injury struck and he returned to his homeland with Corinthians. He is spared some of the hatred directed at Figo as he never transferred directly between the rival teams. His exit from Inter is not fondly remembered by Nerazzurri supporters, who witnessed their club patiently nurse the forward back from injury for the best part of three seasons only to see him depart for Real Madrid after winning the World Cup. His standing at the Bernabeu was not sullied by the fact that he had spent one outstanding year at Camp Nou, scoring 47 goals in 49 games for Sir Bobby Robson's team. After his departure from Chamartin he arrived at San Siro once more, this time for the Rossoneri. In all he scored nine times in 20 matches for Milan including a Serie A goal against Inter in 2007, making him the only player to score for the two Milan teams in the Derby.

Sol Campbell - Tottenham Hotspur 1992-2001, Arsenal 2001-2006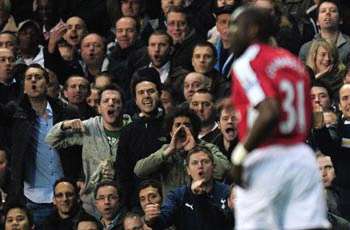 The most controversial transfer in Premier League history saw Campbell move across north London to join Arsene Wenger's Arsenal on a Bosman in the summer of 2001. Promises from the then England international that he would never make the switch and a rejected contract offer from Spurs, where he was club captain, made sure emotions run high to this day. Hate-filled chants followed Campbell even during his time at Portsmouth, with several Spurs fans being arrested for the content of their vile terrace anthems. To make the pill even more bitter for Spurs fans, Campbell was wildly successful at Highbury, winning two Premier League titles and three FA Cups.