Question: Will Thierry Henry Be The Most Successful DP Ever?


Seth Vertelney:
Thierry Henry should have a positive impact on the Red Bulls, but to say he'll be the most successful DP ever is a bit of a stretch. His new teammate, Juan Pablo Angel has pretty much been scoring goals for fun since he entered the league in 2007- he's got 54 in just 87 games so far.
Shane Evans: I think being a designated player is more than just scoring goals and contributing on the field. The position was made so that it'd fill the seats and raise the visibility of the league. To see places like SKY Sports cover the news extensively gives me hope. On top of that, I think he's going to be an excellent addition on the field and will enjoy numerous good seasons in New York.


Vertelney:
Well, it's safe to say the Red Bulls have been promoting him just a wee bit more than JPA when he arrived. Still, I have to wonder if Henry is completely prepared for MLS. Foreign players are often surprised by the physicality of the league and Henry is coming from La Liga- not exactly known for its physical style of play. I think there will be a bit more of an adjustment period than some people believe.
Evans: Easy argument there...I don't think Henry ever quite adjusted to La Liga's softer style as he was so used to the EPL. You could argue that MLS is more like the EPL than La Liga, so he should be fine. Similar to the way JPA was when he left Aston Villa. I think he'll be just fine and should not only help JPA score more, but will get a bunch himself.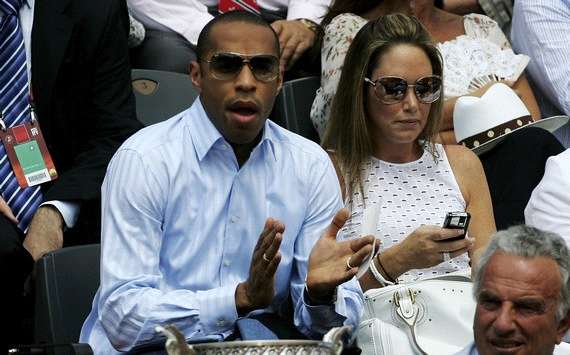 Vertelney:
I hope he's ready for the switch back to the physical style- he's got a bit more tread worn off the tires than he did when he was at Arsenal. Henry's a player that's dealt with plenty of pressure in the past, but I wonder if this whole marketing campaign is creating unrealistic expectations for fans and the media. Seeing these full-page ads with Henry being deified as the savior of soccer is great and all, but that means he'll have to play like that on a game in, game out basis. If he doesn't, he'll risk being excoriated by the notoriously unforgiving New York media.
Evans: You're right that they are unforgiving, but I feel like he's made all the right moves and said all the right things. He's a genuine guy and has always been adored by his fans. His play and professionalism on the field will give people in New York and across the country a new reason to love the sport that many of us already do.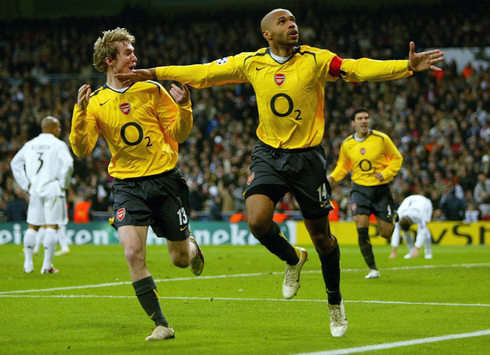 Vertelney:
I do think he'll be more focused on winning than Beckham was in Los Angeles. I just wonder how sharp he is coming off a season where he hardly played at Barcelona, and then made just a couple cameos as a substitute in France's disaster of a World Cup. He's still got the talent, but will he be able to get match-sharp in just a half-season in MLS? I'm skeptical.
Evans: Well, I'm being optimistic. For once...
For more on Major League Soccer, visit Goal.com's MLS page and join Goal.com USA's Facebook fan page!