Two days from now, the New York Red Bulls are set to reveal the worst kept secret in history, the signing of Thierry Henry. He may not be the only big name signing the Red Bulls make in the summer transfer window, as they are also rumored to be in negotiations with Mexican international Rafael Marquez.
Red Bulls fans seem to be foaming at the mouth just thinking about how their team will look with Henry and Marquez added to a team that features Juan Pablo Angel, but there is a feeling around some other locales that New York's potential acquisition of three high salaried stars is a departure from the parity that Major League Soccer has prided itself on since its inception.
This is a ridiculous conclusion to make though, for two reasons. One, because Major League Soccer is structured to prevent that from happening, and two, because Thierry Henry is unlikely to walk in and dominate the league from day one.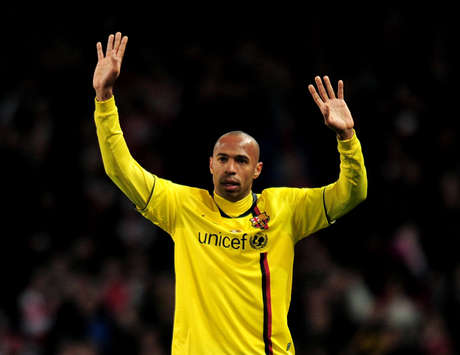 Understandably, fans of less fortunate teams are concerned that New York's buying power and appealing location allows them to attract big name stars like Henry that other teams can't. The league's rules allow for any team to acquire up to three Designated Players, but the lack of available capital and risk-to-reward ratios of spending that kind of money prohibit most of the teams in the league from doing so.
Despite the fact that New York is not only playing well within the rules by signing three Designated Players but paying a luxury tax to their opponents to do so, there are grumblings coming from fans of smaller market teams that this may be a little unfair.
It's an understandable sentiment in America.
After all, this is one of the few places in the world where all of the country's major team sports organizations reward failure; we give the worst performing teams first crack at the best available young talent. Everything about our sports organizations, for the most part, is about being "fair." What's interesting, though, is why exactly New York signing three Designated Players, one of them who will earn a massive salary, is seen as unfair.
New York and Los Angeles are not the only two large markets in the United States. It's the wealthiest nation in the world and its' population exceeds 320 million people. There are enough people and enough money to support 40 Thierry Henrys across 20 markets. New York has put a lot of time and effort into building up their brand and their organization through the acquisition of Juan Pablo Angel and the building of their new stadium, Red Bull Arena.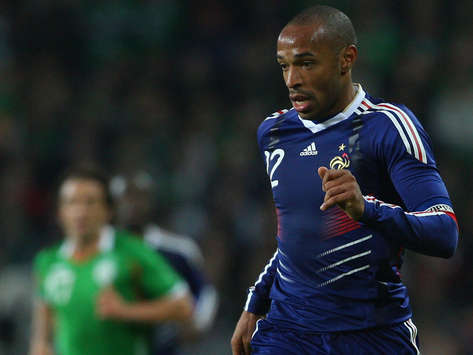 Not allowing this team to sign players like Henry would be unfair. A decision to not reward the progress of the New York Red Bulls is also an inherent decision to reward the regression of organizations like the New England Revolution and D.C. United and their completely laughable (lack of) effort to build their brands and build themselves permanent, soccer specific homes. If Robert Kraft and Kevin Payne showed a serious commitment to the success of their teams, they too could have their own Thierry Henry.
Even if the ownership of teams such as the Revolution and D.C. United aren't interested in signing a big name player of their own, the league is set up in a way that allows teams to be successful in a number of different ways. The concept of the Designated Player rule existing in addition to the salary cap is a very productive one. It allows teams that have money to spend money while still preventing the building of super squads and keeping the poorer teams able to compete.
Thierry Henry may turn out to be the most talented player in Major League Soccer, but one player does not make a team. Last season's MLS champions Real Salt Lake are currently sitting in second place in the table, and neither last season nor this season have they used any of their available Designated Player slots. The salary cap and Designated Player rules allow multiple business models to flourish.
The presence of these rules and regulations along with Thierry Henry's recent adventures lead to the second reason why fans of small market clubs should stop crying foul, and that is the fact that Thierry Henry will find it hard to find instant success for himself and his new club. While the majority of American soccer fans will be happy to see anyone of Thierry Henry's quality join MLS, the unfortunate reality is that Mr. Henry's arrival would have been much more high profile a year ago.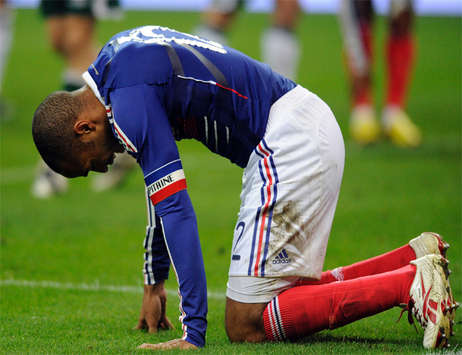 His handball against Ireland in the World Cup Qualification playoffs and France's disastrous World Cup campaign are still fresh in the minds of many. In the eyes of millions, the legacy of Thierry Henry has been irreversibly tarnished. He will, without question, be the victim of some nasty chants and songs from the various supporters groups in MLS.
It doesn't end there.
If he thinks he's joined a retirement league where he can jog around and score 20 goals a season for a fat paycheck, he needs to think again. MLS has referees who call games loose and lots of underpaid players who would like to make a name for themselves. Henry will have a massive target on his back just like David Beckham did before him, and he should be ready.
For the most part, the fans are just interested in seeing quality players. They don't care what the nationality or age of the player is or where he's played in the past, they just want the quality of their league to improve. Thierry Henry should be able to do that. The majority of fans like the concept of the Designated Player and signings like Henry.
If players like Henry come, more people will go to games and watch them on television. This means more money comes into the sport in America, which should in turn raise the level of play slowly over time.
So basically, everyone needs to calm down. Thierry Henry will not ruin the structure of the league. He will not run rampant and score 30 goals and lead New York to a 35 victory season. Most likely he'll have some early hardships, get over them, and make New York a better team. Anyone who has watched Los Angeles, Salt Lake, or Columbus this season can see that one superstar on one team is not going to knock them off the top of the league.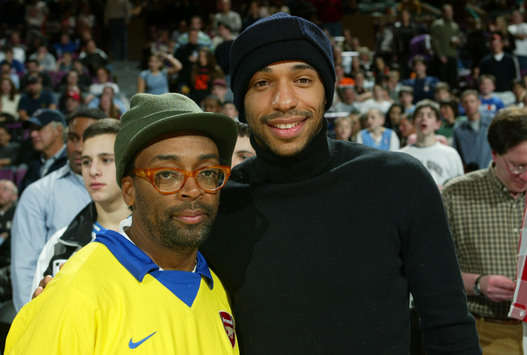 Thierry Henry will, however, get more people attending games at Red Bull Arena, draw some Arsenal and Barcelona fans who have minimal interest in MLS to his road games, and do generally positive things for the game in America.
American soccer fans are fortunate that our league is set up in such a way that owners who want to spend can bring players to Thierry Henry to this country, but at the same time, owners who want to spread their money evenly amongst a squad of players can be equally successful, both financially and on the pitch. I look forward to seeing Thierry Henry scoring goals in a Red Bulls shirt, and I also look forward to seeing how he reacts to an elbow to the face from Danny Califf.
For more on Major League Soccer, visit Goal.com's MLS page and join Goal.com USA's Facebook fan page!