Two years ago, staring at the face of relegation, veteran United States international goalkeeper Kasey Keller knew he was about to play in the most expensive game of his career.
In order to keep his Fulham FC side in the English Premier League, he and his team-mates would have to beat a Portsmouth FC club that featured the likes of in-form England internationals like Jermain Defoe, Glen Johnson and David James. Any result aside from victory would assure the London team was relegated to a lower division and cost the team potentially 50 million pounds. After a hard-fought 1-0 victory, Keller remembered the emotions that he and his teammates shared after the game.
"It was just something great to be a part of, being a part of one of the greatest relegation escapes of Premier League history," said Keller.
The topic of relegation continues to be one of the most popular debates for Major League Soccer. Two weeks ago, during the unveiling of MLS' 19th franchise, the Montreal Impact, commissioner Don Garber admitted that the league might consider the system of promotion and relegation as the league continues to expand. As most of the professional soccer leagues around the world feature the system, it would provide the authenticity that many observers of the league feel it lacks. The only question that remains is whether or not the system could actually work in practice in the United States.
Most players and coaches appreciate the system idealistically. The idea of rewarding teams based on their in-season success is an exciting possibility and brings out the best in most players.
"I think it would be good," said New York Red Bulls rookie midfielder Tony Tchani. "It would motivate teams to go for the championship, but also to stay on top of themselves for each game. There are some teams that don't really play hard because they know that, even if they lose, they are still going to stay in the league."
Tchani's teammate, midfielder Siniša Ubiparipović, agreed with the sentiment. "It would bring another level to the game," Ubiparipović said. "Every game would mean something."
Keller, who now plays for the Seattle Sounders, believes that the system would certainly assist MLS in strengthening the U.S. national team because of the spurs of the negative aspects of relegation.
"Your contract [in Europe] is written that this is your Premier League contract and if you get relegated, your contract goes down between 30 to 50 percent," said the 40-year old. "It's absolutely horrible, but I'll tell you one thing though; we would have a stronger national team if guys had to go through that. It would motivate most guys to play at their best."
In American sports, there are a few franchises - namely the Clippers, Pirates and Lions - that deserve the motivation of possible relegation. As good as these benefits of the system sound, there is a hefty financial component behind relegation that is detrimental to various clubs in Europe. Teams often gamble their financial futures in the hopes of top division survival and pay staggering costs if they fail at that goal.
Recently relegated Hull City, a team that featured U.S. international Jozy Altidore, greatly borrowed against the value of the franchise and has a severe tax debt that could put the team in administration if not taken care of.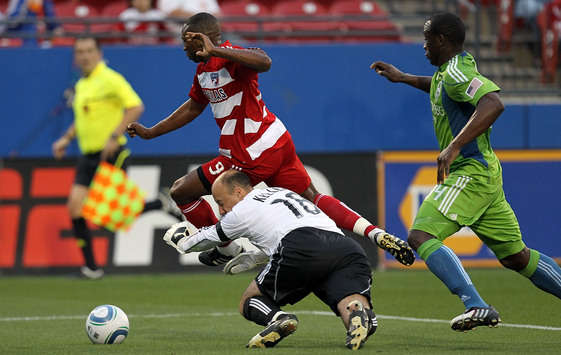 Once a team is relegated, the chance of returning to the top division is not always guaranteed.
"I would love to see some of those teams in the NBA have to go through that. Guys on the New Jersey Nets in the last 30 games of the season say 'Guess what, boys? You got to step it up or next season you're playing in the Continental Basketball League at 50 percent less salary,'" said Keller. "The problem is what if they never come back up? You have teams forming and teams where new ownership is coming and willing to spend to get good guys to get them up [into the top division]."
It is that uncertainty that many believe would deter most owners in MLS from agreeing to put the system in place. Keller's coach Sigi Schmid knows firsthand how beneficial a system that rewards based on season performance would be but also realizes how difficult it would be for owners to accept.
"It's something that is done all around the world," said Schmid. "However, our system is different. If you have an owner buying into a franchise at 20-30 million and then you have someone else starting off with the USL and buying their franchise for two million and eventually making MLS, I don't think that's going to sit well with a lot of people."
The Sounders had a magnificent first year in MLS, but that isn't common with most expansion franchises. MLS' newest addition, the Philadelphia Union, has struggled greatly with a 1-1-5 start tothe season. Would new owners want to bother with a franchise that could be relegated in its first year?
"I think it's very difficult to tell an ownership group that you are going to spend 50 million to buy a franchise. You're also going to spend another 100 million in infrastructure and oh, by the way, after your first year as an expansion team if you were terrible, you're out of the league, sorry about that," said Keller. He then asked what would have been the consequences if the Sounders would have shared the Union's early struggles.
"What happens to a team like the Sounders who was averaging 8,000 in the USL to 36,000 in MLS [if it was relegated]?" asked Keller. "Would they have to go back to the USL? They would have to go back to having 6,000 fans a game in a smaller stadium? Financially, what that would do to an ownership group would just devastate it."
Also despite the claims from many players and fans who believe that the system would add authenticity to MLS, some argue that the current playoff system adds an exciting dynamic to the league. Throughout Europe, there are constant complaints that usually only four or five teams can realistically compete for trophies. In MLS, year after year teams continue to provide surprising results.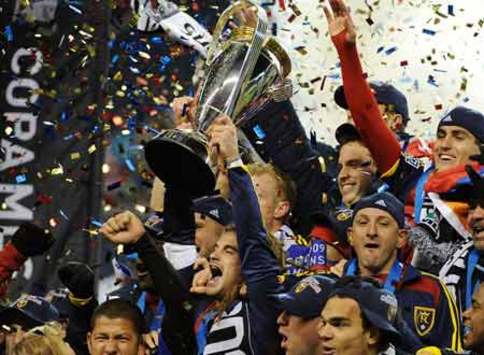 "Being American, the playoffs system is pretty cool," says Red Bulls defender Jeremy Hall. "There's always an underdog that can make things happen and we saw that with [Real] Salt Lake last year and the year before that the Red Bulls got to the finals."
Despite being a staple around the globe, the prospect of the relegation/promotion system in MLS seems likely to remain as just speculation. For the American league to continue to attract owners such as Drew Carey and potentially current New York Mets owner Fred Wilpon, it has to assure profitability. With most clubs in Europe battling debts in the hundreds of millions, it wouldn't be wise for a still-growing league to follow in their footsteps.
For more on Major League Soccer, visit Goal.com's MLS page and join Goal.com USA's Facebook fan page!