Spain have been the perennial underachievers in world football but on Sunday night la Furia Roja eventually woke up. Okay, they had woken up two years back when they walked their way to the European Championships triumph in Austria and Switzerland, but winning the World Cup is the eventual peak of football.
On Sunday night at the Soccer City Stadium in Johannesburg, Vicente Del Bosque's side conquered the world by defeating the Netherlands 1-0 in the final. It was the first time in their history that Spain were featuring in a World Cup final but they had Andres Iniesta to thank for as he scored a late extra-time goal to settle the affair.
Now, let's look back at the 120 minutes of minutes that Netherlands and Spain played out not in words but in pictures.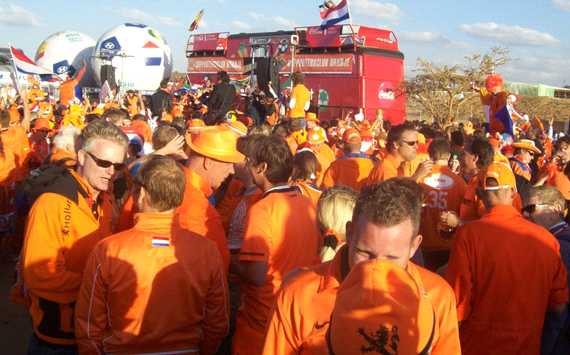 Dutch fans in Johannesburg ahead of the Grand Finale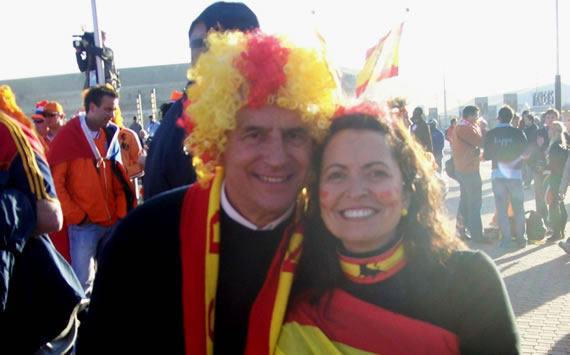 Spanish fans ahead of the final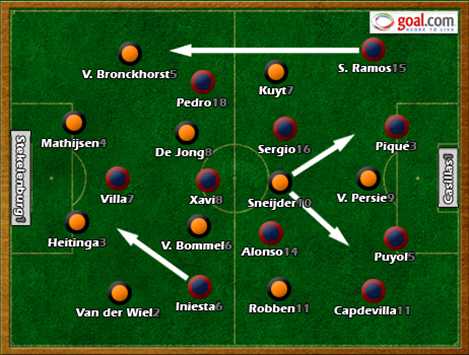 Tactic-Talk - Our experts explain how the two sides could play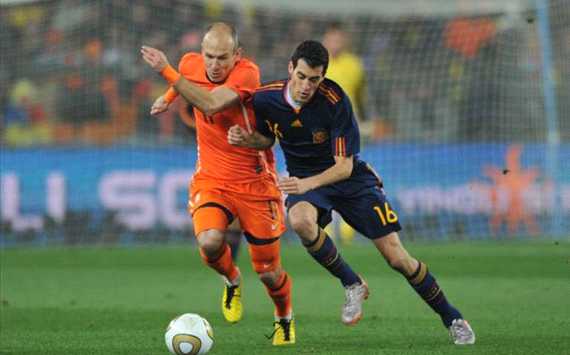 Arjen Robben missed two one-on-ones against Spain but he did give them headache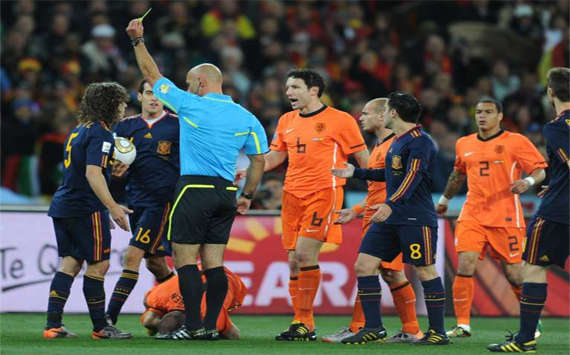 Howard Webb dished out card after card as the players tumbled down like a pack of cards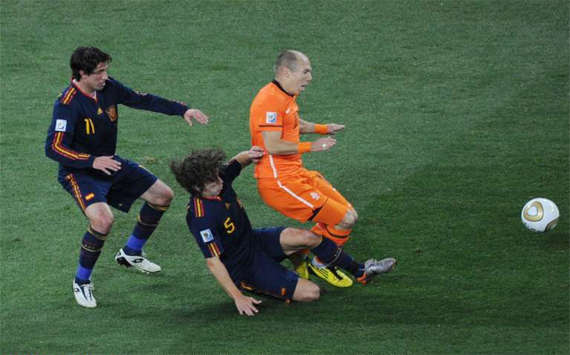 Was that a foul from Carles Puyol? The 'Flying Dutchman' thought so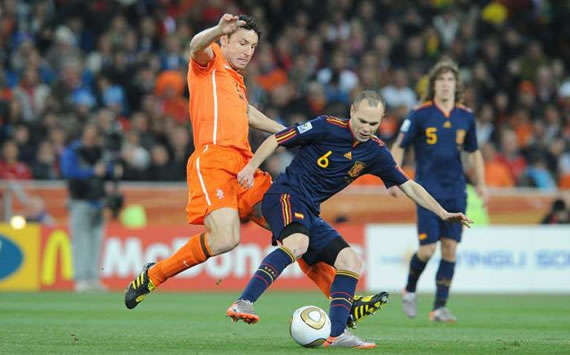 Mark Van Bommel was mean as ever in the midfield
Perfectly captured moment, isn't it?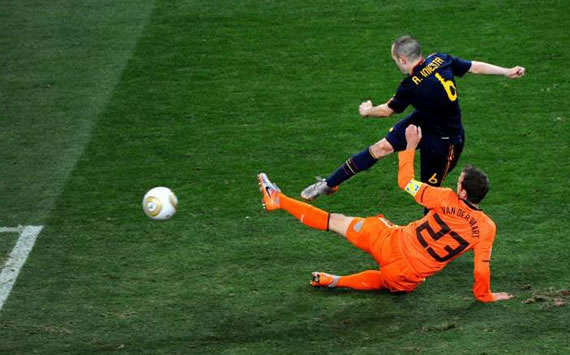 Andres Iniesta scores the latter winner for Spain. The 'Floater' was sensational as ever.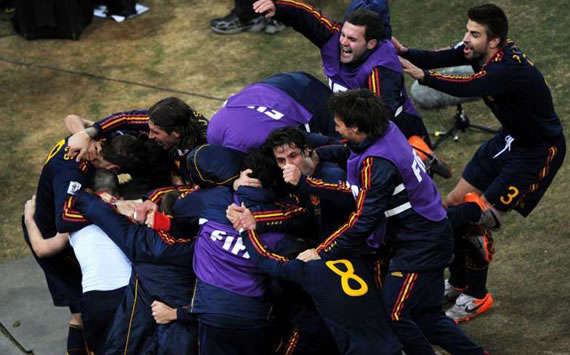 Spain celebrate their historic maiden World Cup triumph