The opening ceremony was average, there was tragically no Nelson Mandela in attendance, but the first game of the 2010 World Cup in South Africa was certainly a resounding success.
The hosts were just over 10 minutes away from completing a dream start to their own tournament at Soccer City, Johannesburg, after taking the lead in the second half through Siphiwe Tshabalala's top corner cracker, but Rafa Marquez earned a share of the spoils for El Tri with a 79th minute equaliser.
This afternoon's game set up the next four week-extravaganza perfectly. There was a little bit of everything. In the first half, Mexico were almost untouchable in possession with their Barcelona-esque pass-and-move football, but not for the first time in recent weeks – as friendly opponents England and Italy will attest – their finishing let them down.
South Africa made the Mexicans pay with a wondergoal of a strike by Tshabalala, who rocketed home a left-footer into the right top corner – causing Soccer City and the whole of the country to erupt in euphoria. Mexico's heads dropped, but the introduction of 37-year-old legendary veteran Cuauhtemoc Blanco seemed to give the North Americans renewed hope and they eventually forced a point.
Both teams were wasteful in front of goal – Mexico in the first half and South Africa after the break. The hosts could have stolen the points in the closing seconds as Katlego Mphela broke through and hit the post, but all in all a 1-1 scoreline was the correct result.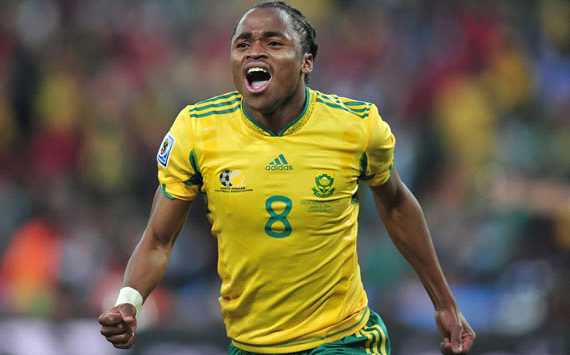 There are positives and negatives to take for Bafana Bafana and El Tri. The former will be buoyed by their tactical performance after the break – for which coach Carlos Alberto Parreira deserves a great deal of credit – as they caused numerous problems on the counter attack and only conceded due to a lack of concentration on a cross. There will, naturally, still be some concerns whether personnel-wise they can really mix it with the very best.
As for the latter, Mexico looked a class act when they were at their free flowing best in the first period. When on song, Javier Aguirre's men have the flair and imagination to trouble and open up any side. However, there are question marks over both their decisiveness in front of goal – with too many situations squandered – their mental strength as heads dropped after South Africa broke the deadlock, and the naivety in defending with such a high line considering Mphela's pace on the counter. Make no mistake about it, though, Mexico are a rough diamond who can make an impact if they polish their rough edges.
One final point to be made is on the pitch. It had been predicted for a number of years now that South Africa's surfaces may not be up to standard, but Soccer City's today played out as impressively as the football. Welcome to South Africa 2010!