Samir Nasri
is determined to stay at
Manchester City
and says
Pep Guardiola
will be a "lucky man" if he decides to work with him this summer.
Guardiola will replace Manuel Pellegrini as manager at the end of the current season and has already identified a list of transfer targets as he plots an extensive squad overhaul.
Many current City players are expected to be shown the door in the off-season, but Nasri, who capped his first start since September with a goal against West Brom on Saturday, is certain he still has plenty to offer.
The Frenchman is excited to be back in action having spent the last five months on the sidelines and, although he has not yet had any assurances from the incoming coach, he is desperate to make the most of his opportunities and says he will do everything to ensure Guardiola can take advantage of his attributes.
"I don't know because you never know, maybe he comes with his ideas and stuff," Nasri told reporters. "I played against him in the past [for Arsenal], he had some praise for me but I think that was like five years ago now.
"That is one thing. When he is going to start I am going to be fresh so I hope that will help me and I will try to perform, because when you have been out for so long you are more hungry when you come back, you don't want to waste your time.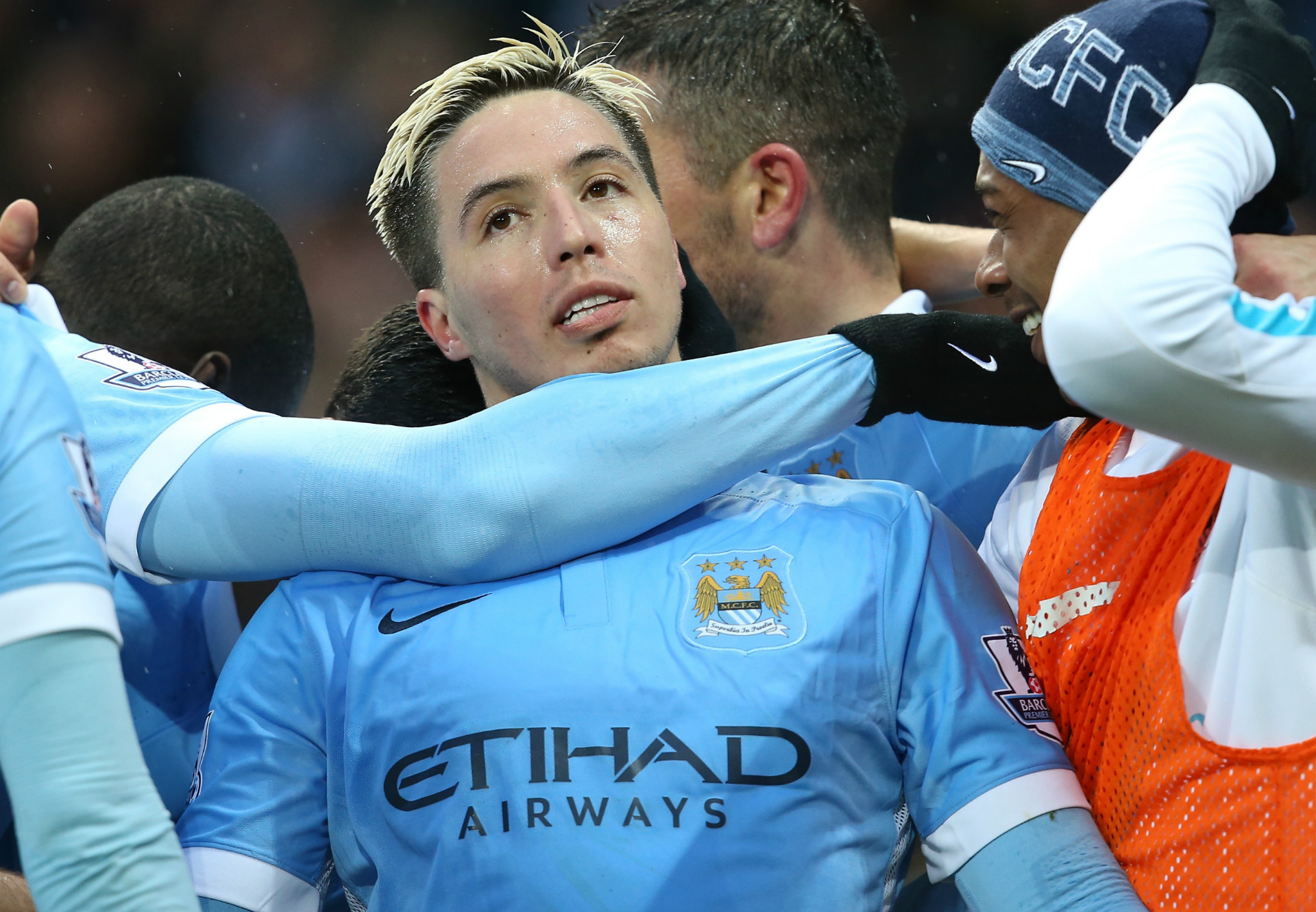 "You want to be back with a bang and be fit for my team. If I stay working with Pep Guardiola, if he wants me, he's just going to be a lucky man because I will be really hungry."
Nasri, unlike many of his club-mates, will not be joining up with his national team this summer and will report for City's pre-season training at the start of July.
Having spent the majority of this season recovering from a freak tendon injury which required surgery and around 100 stitches to rectify, the 28-year-old is in no mood for a summer break and, once he has helped City finish the season strongly, is looking forward to talking over his future with Guardiola.
"You have to discuss with the manager when there is a new manager," he added, "I just know that I am the type of player for his philosophy and the way he likes his team to play, so we are just going to see. On the first day of pre-season I will have a chat with him because I am going to be really hungry."
Nasri, who is just as determined to shine for Pellegrini in the final weeks of his reign, says he "loves" Guardiola's style of play, but will not get too carried away before he knows whether or not he will be given a chance by the Catalan.
"It's exciting. If Manuel was staying it's the same thing. [Guardiola] is a great manager, maybe the best in the world. It's exciting if you are part of his plan. If you are not part of his plan, it's not exciting at all.
---


READ MORE

|
'Guardiola will EASILY win the Premier League'
---
"Even if it was not my generation, I was a huge huge fan of Johan Cruyff, and [Guardiola] copied everything off him because he was one of his players. I love the way his teams play, having the possession of the ball, 70 per cent, so it's something I'm looking forward to."
Nasri signed a contract extension until 2019 less than two years ago, but while he talked at length about working his way into Guardiola's plans, he has warned that he will not stick around if he cannot get regular game time.
"Of course I want to stay," he continued. "That's why I extended my contract. But at the end of the day I am a player and I want to play. You can do whatever you want, but if you are sitting on the bench you are not happy no matter if you have signed a 25-year deal. It doesn't matter.
"The only thing that matters is when you are on the pitch. I am OK with everything, I am OK to be a team player. If I don't perform, to sit on the bench, of course I'll accept it, but if I play I just want to be one of the starters if I perform. That's just how it is."