---

EXCLUSIVE
---
Former Arsenal Invincible Gilberto Silva believes that his old side have wasted their best opportunity to win a Premier League title since 2004 but maintains that Arsene Wenger deserves greater respect from the club's disgruntled fans.
Since Danny Welbeck's last-minute winner against Leicester in February, a victory which put the Gunners within two points of the top of the table, Wenger's side have won just one of their last eight games in all competitions and have crashed out of both the FA Cup and Champions League.
And Gilberto, a mainstay of the side who went an English record 49 league games unbeaten between May 2003 and October 2004, admits that it has been painful to watch Arsenal's demise in recent weeks and concedes that their hopes of a first English title in 12 years are over.
He told
Goal
: "This season represented a very good opportunity for Arsenal to become champions. They have lost their chance because they lost so many important points. It's very hard for both the players and the fans to see this opportunity fade away.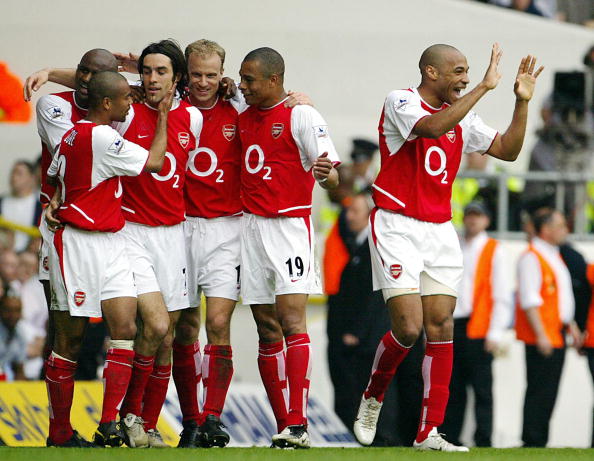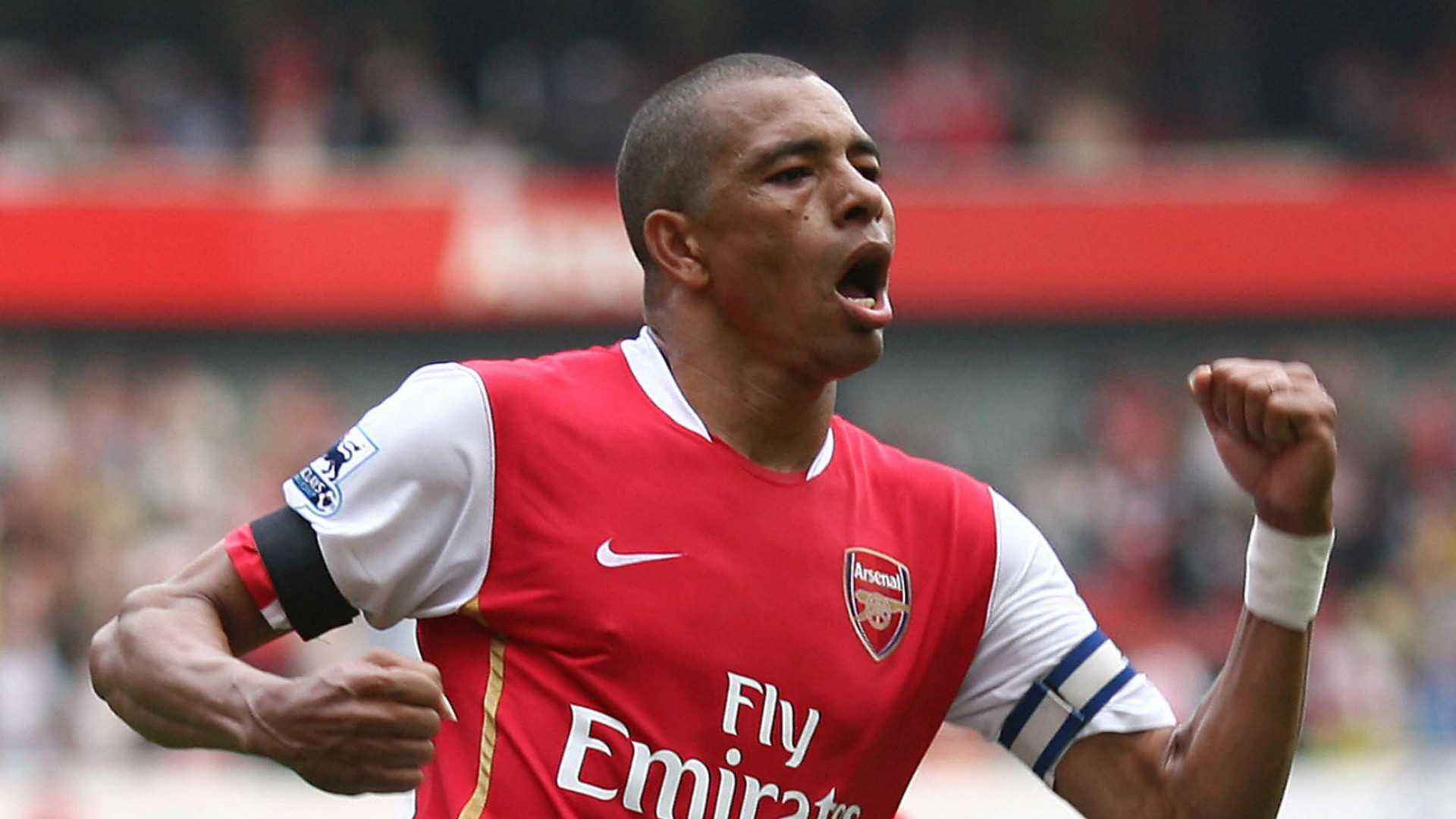 "It's difficult to pinpoint what went wrong. Last season Arsenal didn't win the league but did win the FA Cup. That was a platform for this year.
"The big teams - Manchester City, Manchester United and Chelsea - are not fighting for the title. With all my respect for Leicester City, who are doing fantastically this year, it's a big chance for Arsenal.
"If you ask me what is wrong, it's difficult to say. Arsenal are too far behind to win the league. Wenger works very hard. You cross your fingers that Leicester lose some points."
Arsenal's latest collapse has prompted a fresh wave of anti-Wenger sentiment among and increasingly vocal section of fans.
A banner which read "Arsene, Thanks for the Memories but it's time to say Goodbye" was unfurled following the FA Cup victory over Hull City earlier in March, while some fans were filmed fighting each other after their subsequent defeat by Watford.
Gilberto, who joined Arsenal from Atletico Mineiro after winning the 2002 World Cup with Brazil, believes that Gunners fans criticising Wenger need to gain a measure of perspective and insists that his former boss is not tactically outdated and incapable of moving with the times.
---


READ MORE

| 'Arsenal players are cheating fans'
---
He said: "Wenger is very careful about what he does for the team and the club in general. You can't say he is not innovative enough. Every time, I get asked how it was to work with him. I know his capacity and his ability to manage Arsenal and his job.
"The results are not coming and everyone at Arsenal and all the Arsenal fans want the club to win the league again. After such a long time, this was their chance but they are far behind in the league. Wenger is very aware of what he has to do for the team but it's hard to remain stable when the results don't come. Arsenal must find a way to get results but it is tough.
"Sometimes people are too hard on him. They forget what he has done over the last, almost, 20 years for the club. They should think a bit more. We all accept criticism but you shouldn't go over the top. Wenger is a very intelligent and capable man. He knows how to deal with this pressure."