Memphis Depay
insists mistakes are a key part of any player's learning process as he comes to terms with a difficult start to life at
Manchester United
.
The 22-year-old arrived at Old Trafford last summer with big expectations following his 28 goals in all competitions for PSV the previous season, but has struggled to adapt to the Premier League.
Speaking at an event in London to launch Under Armour's Rule Yourself campaign on Tuesday, Memphis was confident the travails of his first six months at United will help him in the long run.
"You cannot make always the right decisions, you are going to make mistakes," he said. "I think that is important, you are going to make mistakes and you are going to learn from them.
"That is what makes you a better player I think, and gives you more experience. It's not always nice to make mistakes, but that is something that gives you more experience."
The Netherlands international has only recently been recalled United's starting XI on the back of an injury crisis and netted his sixth goal of the season in the 2-1 defeat to Midtjylland.
Memphis revealed, however, that he has been working hard on the training pitch - when United's busy fixture list allows - with assistant manager and former winger Ryan Giggs in a bid to regain his place.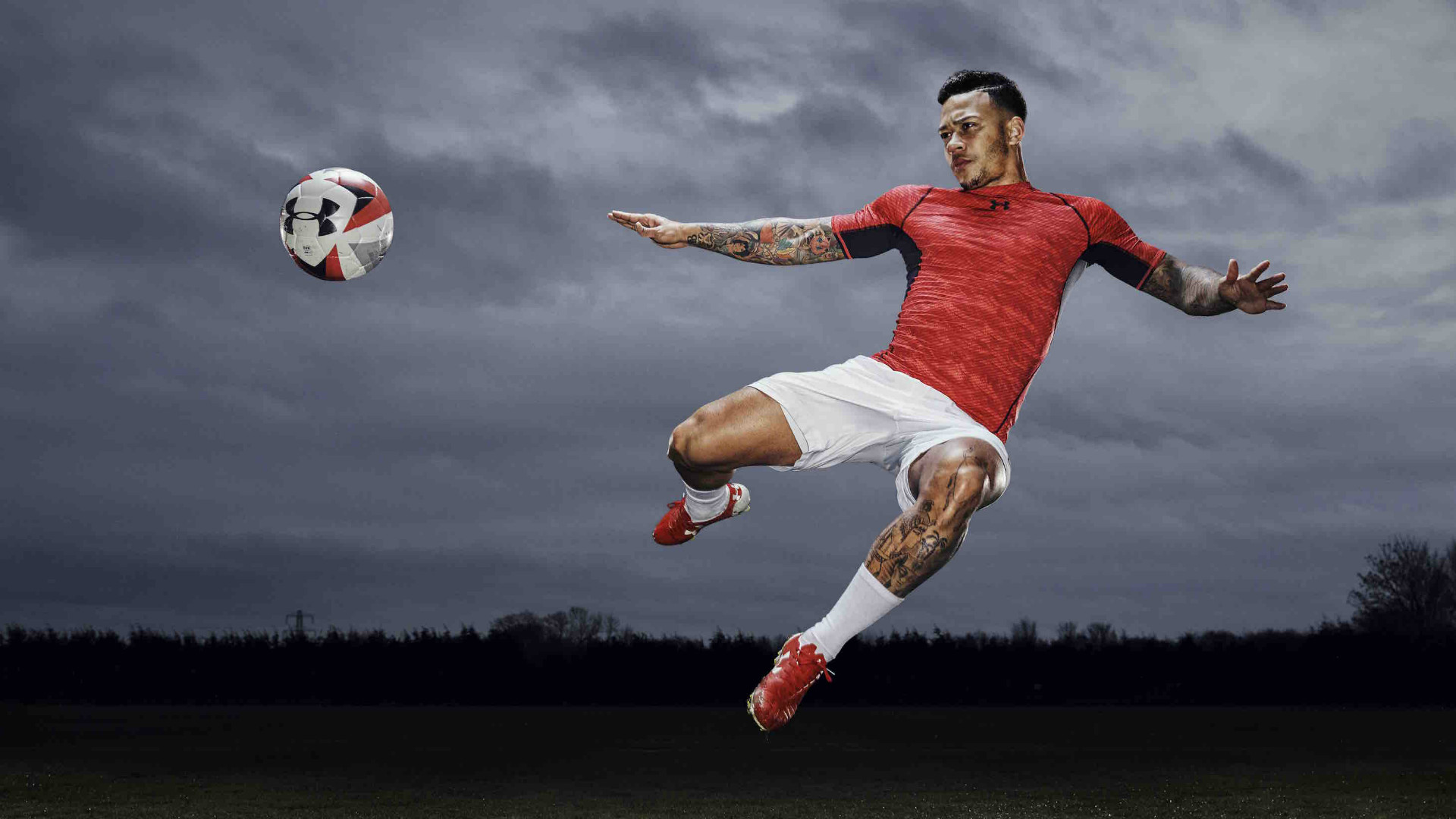 "I train with the ball doing quick turns," he explained. "If I train with Giggsy, he'll play me the ball, I turn quick and use the outside or inside of my feet.
"That kind of stuff with the ball is an extra motivation to get a good first touch out of your feet so you can actually get a good shot on target."
Memphis was a starter in United's 3-0 victory at Shrewsbury Town on Monday and is likely to make the first XI again when his side look to overcome Europa League opponents Midtjylland at Old Trafford.
"I prefer to have back-to-back games," he said. "The game is all about those 90 minutes to show what you did on the training ground and to put it into the game. I'd prefer to play a game every single day if I could.
"You have to keep confidence and believe in yourself, because if you don't believe in yourself you have got to stop."
Memphis Depay was speaking at the launch of #RuleYourself, the 24/7 training campaign on 'what you do in the dark that will put you in the light'. For more information, follow @UnderArmourUK.