The Red Devils are currently on course to register their lowest total since 1991 - even David Moyes' disastrous campaign delivered 64 points
---

OPTA
---
Manchester United's
hopes of securing a Champions League place took a mammoth blow following their 2-1 defeat away to Sunderland on Saturday - and now Louis van Gaal's side are on course to fall far short of a top-four place.
United's seventh league loss of the season keeps them on 41 points after 26 games - a points-per-game average of 1.57.
Assuming Van Gaal's men continue to chug along at that rate over the course of their remaining 12 games, they will end up with 59 points - their lowest total since 1990-91, Sir Alex Ferguson's fifth season in charge.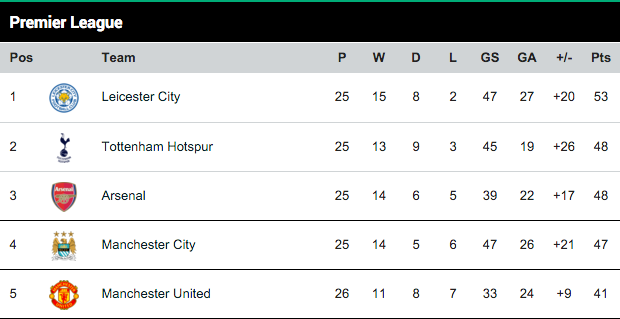 And 59 points would not only be lower than the total set in David Moyes' woeful campaign, but it's miles behind the amount needed, if the previous five Premier League campaigns are anything to go by.
Last season, United finished fourth with 70 points, in 2014, Arsenal ended up with 79 and 73 the year before that.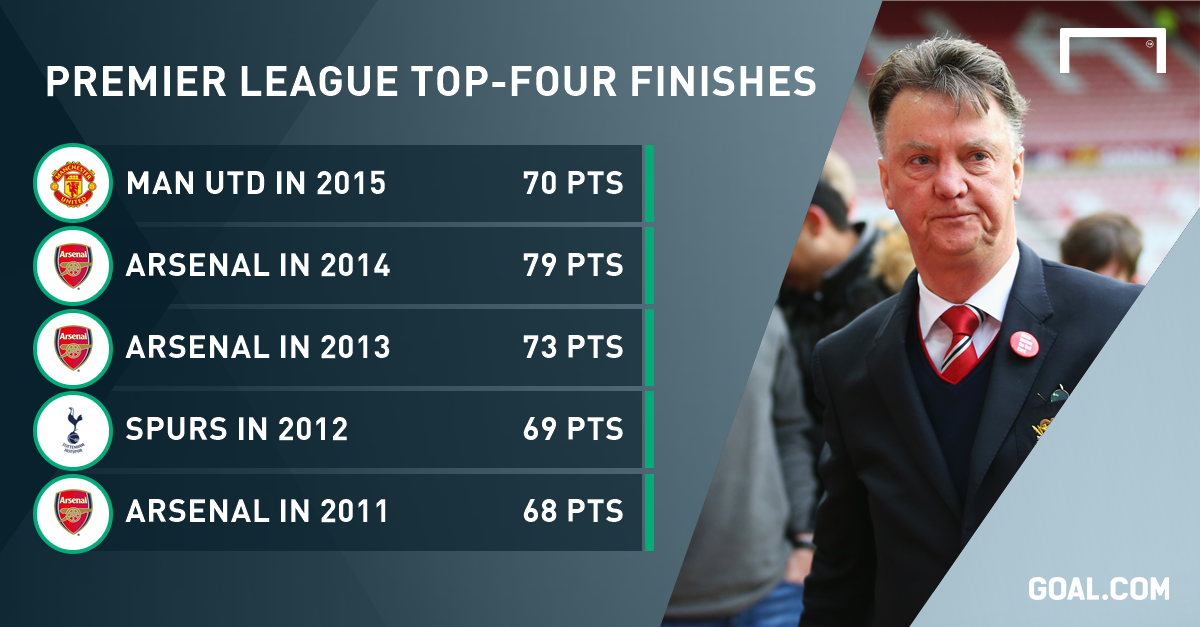 Even Wayne Rooney admitted after the defeat at the Stadium of Light that aiming to win the Europa League could now be United's best bet to reach next year's Champions League.
"Winning the Europa League gets you in but that's a long way away," the United captain told BT Sport.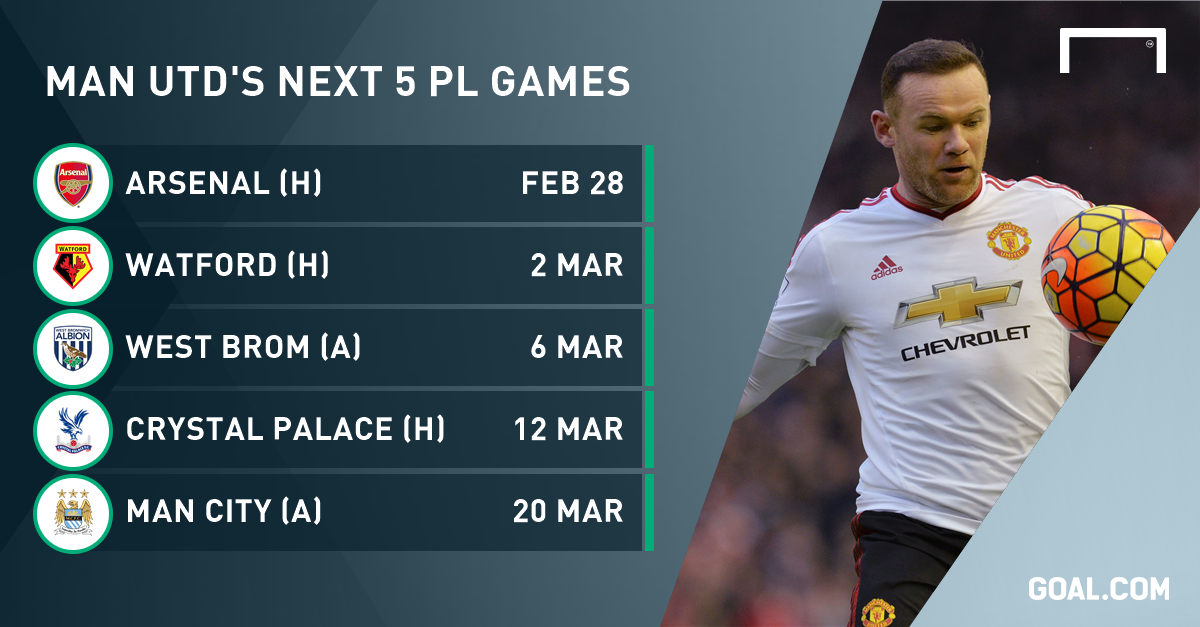 "I think we didn't play well today we know that we didn't win enough second balls. It's cost us and it's not good enough.
"It's competition we didn't want to be in but we're in it now and want to win it. We have to try and start again on Thursday."