Simon Davies, the coach of
Manchester City's
Elite Development Squad, has refuted Trevor Brooking's suggestion that young English players are not developing properly at top Premier League clubs, but did admit the idea that every City youngster will make the grade is "nonsense".
Brooking, the England legend who acted as the Football Association's director of football development for a decade, named City's Patrick Roberts and Chelsea's Ruben Loftus-Cheek as two examples of talented youngsters in need of more first-team opportunities.
City boss Manuel Pellegrini defended the club's handling of Roberts in his Friday press conference, insisting it was "important for him to work with the squad in the first part of the season", and also suggested a loan move for the second half of the campaign is on the cards.
Meanwhile, Davies, a graduate of Manchester United's academy in the early 1990s who has been working with City's junior age groups since 2010, believes young players will benefit just as much from being around top-class talent.
The 41-year-old, who has also implemented coaching syllabuses for City's 12-16-year-olds, says: "I always believe, from my experiences as well, that if you train the best with the best on a daily basis and when they're playing games together, you're going to get players out of that system," he told reporters.
"Of course they've got to either get in our first team, or in somebody else's first team, at some stage because they can't all go through, but while they're developing I wouldn't totally agree with that [Brooking's comments] because if you challenge them on a daily basis, work them hard, quality against quality every day, they can only succeed."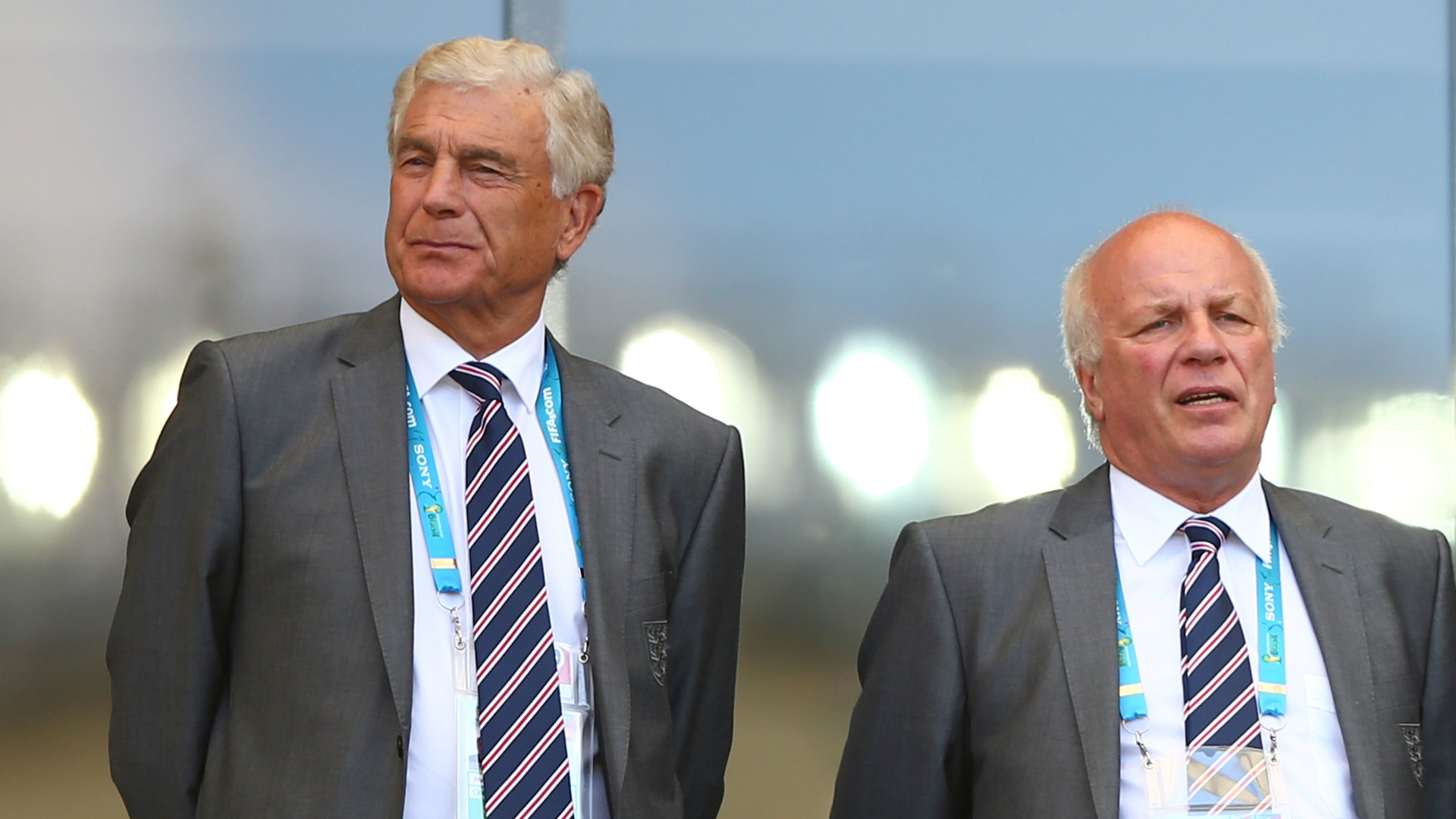 United front |
Brooking and FA Chairman Greg Dyke (Getty)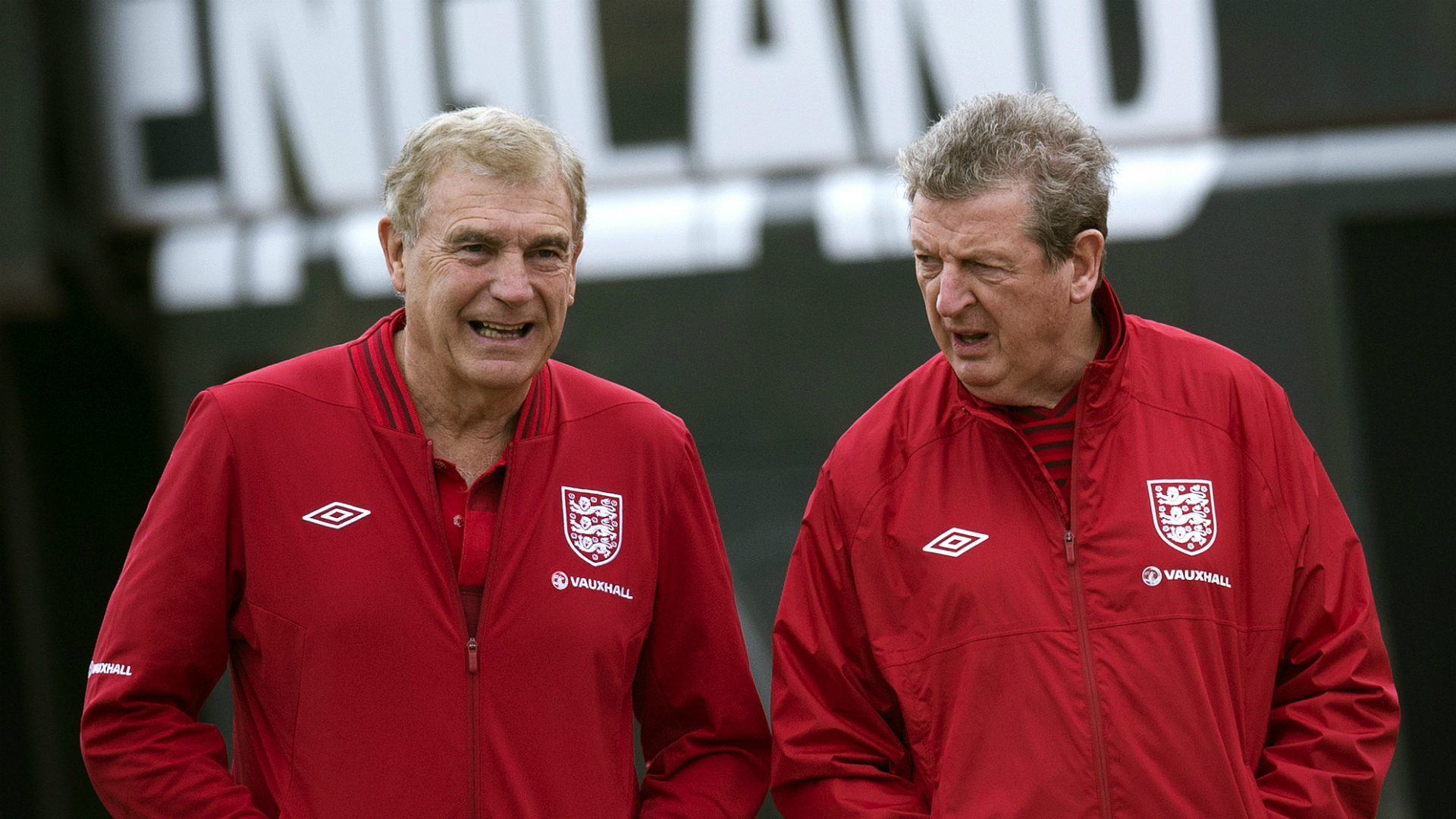 Hands-on |
Brooking was the FA's director of football developement between 2004 and 2014 (Getty)
Patrick Vieira, who handed over the reins to City's EDS squad to Davies back in December as he prepared to take chagre of New York City, last week lamented the youth set-up in English football, insisting that until 'B' teams are introduced into the Football League, big clubs can't hope to bring through several youngsters at a time.
The Frenchman added that despite City's best efforts, and given the number of talented youngsters coming through the ranks, a more realistic ambition would be for one or two prospects to break into the senior team in the next five years.
Indeed, there was frustration among some City fans last week when George Evans, who has represented the club at every age level, left for Reading on a permanent deal after finding first team opportunities limited at the Etihad.
And Davies believes the move represents a success for the City academy, as it is impossible for every young player to make the grade.
"I think we have a duty of care for all our young footballers," he added. "It's a nonsense to believe that everybody is going to get into our first team squad. It's going to be one of the best squads in the world if it isn't already, so that's a high target to achieve.
"We've got to be mindful, my first priority is to put players in the first team, and we all work hard to do so throughout the system, but at the end of the day we have a duty of care to these players to make sure their can play to their potential, which is to be a professional footballer.
"So when I see George signing a three-and-a-half-year deal at Reading, and when I spoke to him the other day, I was delighted for him. I know he spoke to some of the other staff, it's worth our while when we see people achieve, whether at our first team or someone else's. It means a lot to us all."
---


READ MORE

|
Vieira: Under-21 system does not work

---
The Blues' state-of-the-art City Football Academy, which opened at the end of 2014, allows young players to train and relax alongside the club's first-teamers, a policy designed to boost individual development through the different age groups.
But despite that and other policies designed to give the club's youngsters every chance to graduate to the first team, Davies believes loan deals are a vitally important part of the development plan.
"I think any experience playing first-team level [is of benefit]. We'll look for the correct challenges, of course, for the boys, but playing in front of crowds, playing with men and against men week in week out can only be better for young players – at the right time."
And Davies stresses the importance of getting things right: "We have a process within the club.
"There's always managers ringing me up enquiring about the players, and then we have Fergal Harkin at the football club and of course going to Txiki [Begiristain, the director of football] who makes the final decisions on the football.
"There are always opportunity and we wouldn't have a player left if we let them all go, the amount of requests we have. But we have to do it at the right time for these players, and the right stage of their development. When we feel they're old enough - and for many different reasons, a lot of it physical - to be able to adapt and respond to those needs as well as just the football in general."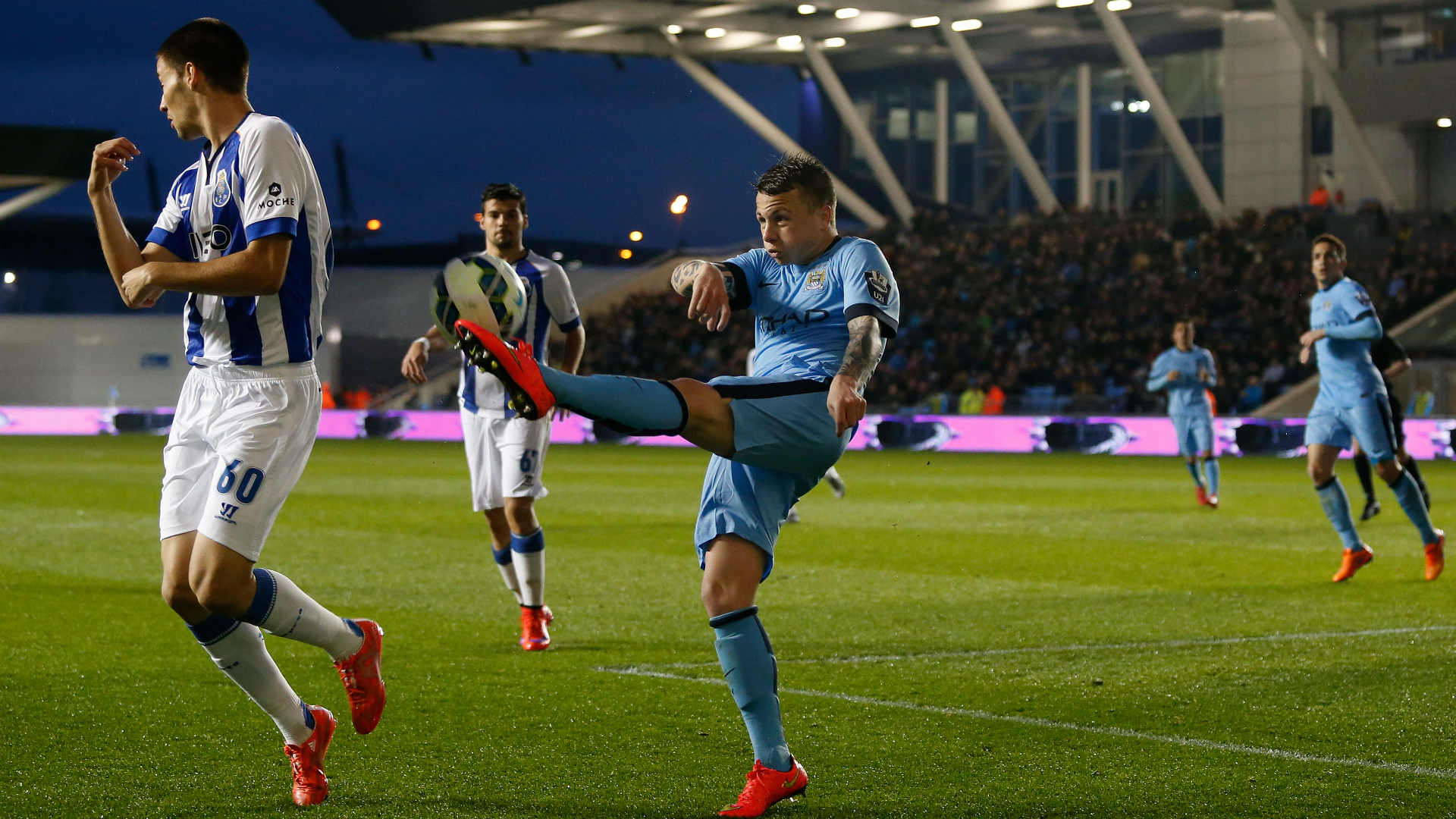 Breakthrough |
Angelino was named in Manuel Pellegrini's squad on Saturday (Getty)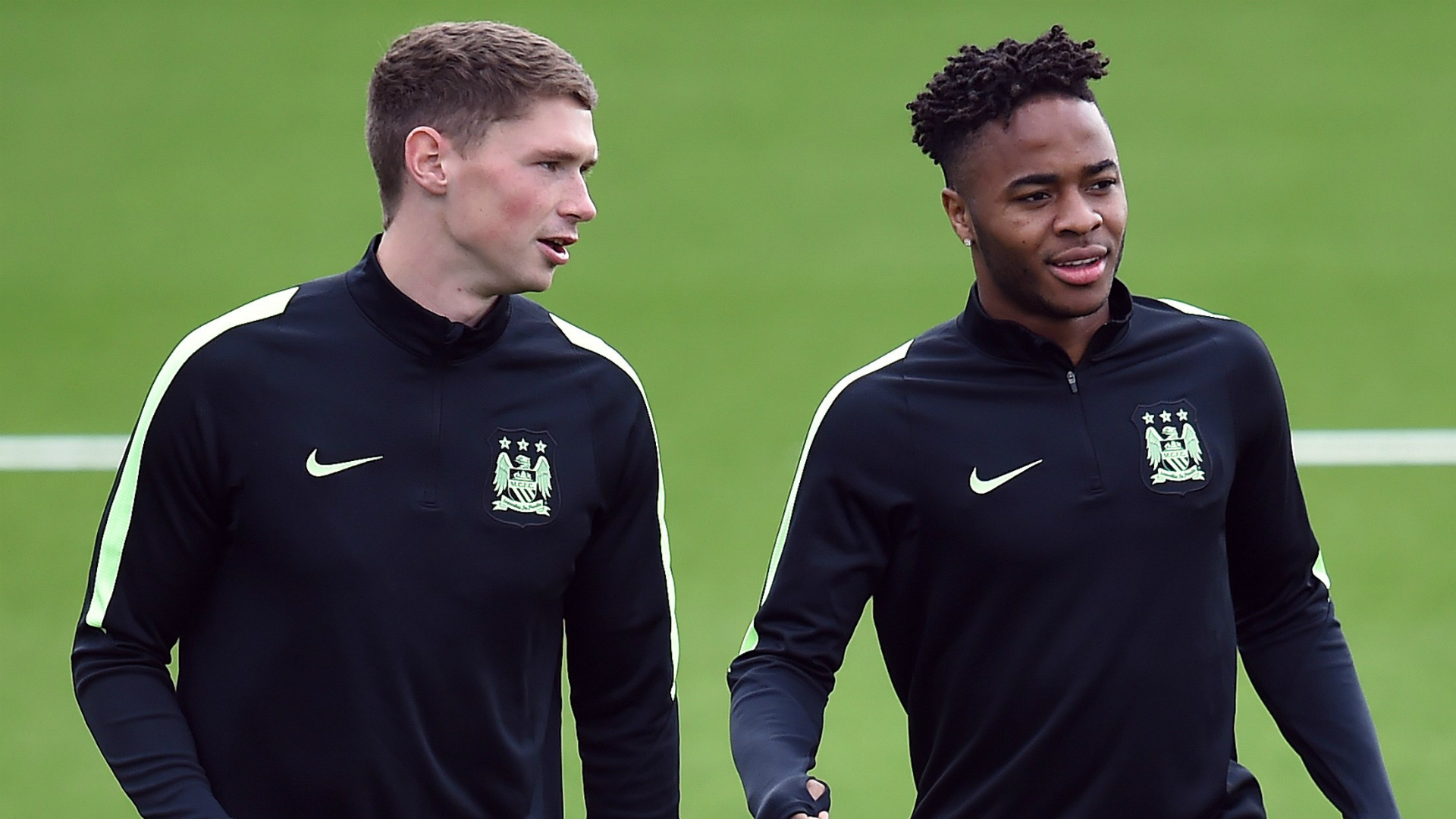 On the move |
George Evans (left) has joined Reading after spending time at Walsall on loan (Getty)
New York boss Vieira is expected to take at least one City prospect on loan for the upcoming MLS season, while players such as Patrick Roberts, Bersant Celina and Manu Garcia have been linked with temporary moves away, as was the case when promising defender Pablo Maffeo moved to Girona earlier this month.
Davies believes more loan moves are indeed on the cards, and actively encourages his players to go and improve their games elsewhere, as Angelino - part of City's first team squad at West Ham on Saturday - did in New York last season.
"I think Angelino did really well out of it so there's no reason why not. Again it's like every challenge and every loan, which players and why and where, and what is the reason for a certain player to go on loan, there are different reasons for it, it might be technical, tactical etcetera, physical challenges like going to a lower league for a month or two.
"I think there'll be interest again this month. Again I know there's been a lot of interest in the players, it's an obvious thing to say when you see the talent we have, but we have to be careful not to… sometimes or most of the time it can be really beneficial, but if we do it wrong and send a player to the wrong club it can be to their detriment, so we have to be careful and that's why Txiki and people like Fergal make good decisions on this.
"There's no reason why [New York loans] can't happen in the future, it's part of the City family and obviously having Patrick who knows the young players here is really beneficial and I'm sure if he were to call on them at the right time I can't see why it wouldn't be of massive benefit for the football club and the player."