SPECIAL
By Subhankar Mondal
AC Milan legend Paolo Maldini is the greatest player never to have won the Ballon d'Or, Goal.com readers believe.

In a poll conducted over the past three days,
24.72%
of the readers voted in favour of the former Italy international ahead of Arsenal great Thierry Henry, who finished second with just
23.08%
.


Barcelona midfielder Xavi, who finished third in the 2011 Fifa Ballon d'Or behind club team-mate Lionel Messi and Real Madrid forward Cristiano Ronaldo, was adjudged as the third greatest player of all time
not to have won the most prestigious individual award in world football. He garnered the backing of just
19.02%
per cent of the readers.
Many of the readers also left their comments explaining their reasons for their votes, and here are the best of them.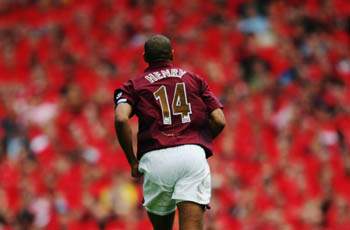 Italy and Juventus legend Alessandro Del Piero was not on the list, and Tony Juve in New York is aggrieved at this.

"Forgot Del Piero who won the Champions league in 1996 and was top scorer and also winning the league that year while scoring 21 goals. Let's not forget his heroics in the Intercontinental cup final."
Osaghae uhunoma from bini edostate puts forward his argument for Arsenal legend Thierry Henry being the greatest player ever not to have won the prize.
"I think thierry henry is d best player not to have won d ballon o dor the guy was a superman in d colours of arsenal dis was a player dat takes d ball 4rom his half and dribble 8 to 9 players and score i think he was robbed d world player of d year dat zinedine and ronaldinho won at least one was suppose to be given to d french maestro a player dat won d golden boot in england four times and d arsenal all time record goal scorer."

xyz warri
is disappointed that Cameroonian striker Samuel Eto'o was never hailed as the best player in the world in a calendar year.
"thank God u mention eto.he realy dserve it scoring against man u in d final(2009) with kings cup,laliga and cl in his disposal for that year.and was humilated by barca 4and exchange and stil trash barca in d semi and went through to score in d final against bayers to lift another CL and d serie A division.but then messi also cliam that wit jst 2less trophìes la liga and kings cup."
CFC Dhaka has a very good sense of humour.

"Fernando Torres 2011???"
The One & the Puzzle from Weimar goes into the past and underlines the class of Gunter Netzer.
"Netzer was genius. I´m sorry but he was the pure class in midfield: a creative monster with style, vision and technique. Maybe not many saw him but believe me, he was the new age Goethe on the ball!"
A reader, who describes himself as just
me here
, gives an idea for a new feature.
"you should do an article of the least worthy players for the ballon d'or (e.g. shevchenko beating henry in 2004 when arsenal went unbeaten, owen beating Raul in 2000 despite Raul scoring and winning the ucl final, cannavaro over zidane in 2006, messi over sjneider, robben, xavi and iniesta in 2010, and so on)."
Most football followers would agree that Xavi should have won the Ballon d'Or at least once in his career but
Kareem in Egypt
explains why the Barcelona maestro is not worthy of the award.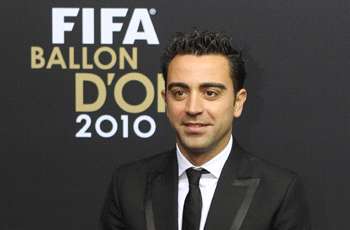 "i don't think xavi deserves a ballon dor...its not enough to be a world class player to win it but to be the absolute best in a given year...xavi was never the best player in a given year yet among the best.In recent years, I think raul in 2001 and henry in 2003,2004 and maybe 2006 are the obvious ones over the like of owen, sheva, nedved and cannavaro."


Kantut rome has a rather cynical view of the whole Ballon d'Or gala.
"Who sponsored Ballon d'Or? FC Barcelona? Nike? FIFA? ..this award only promotes the players commercially..no sense of being too hype on this... Also, football is a team sport.. Can Messi or Ronaldo bring a low table team upfront? ..should be attacker, defender, midfielder, RB,LB, DM of the year awards.. there is no "I" in the word team."
Mark in Cape Town points out the exclusion of Newcastle United icon Alan Shearer as a tragedy.
"Shearer: Big omission... His 34-goal tally helped Blackburn secure the Premier League title in 1994–95. He was named Football Writers' Association Player of the Year in 1994 and won the PFA Player of the Year award in 1995. The 1995–96 season saw Shearer make his first Champions League appearances and finish as the top scorer in the Premier League with 31 goals. He was also top scorer at Euro 1996 with England, scoring five goals, and in the 1996–97 Premier League, with 25 goals."

Mark in Australia has a very logical and moderate reason why some great players missed out on the Ballon d'Or honour.

"Some of these players were unlucky, for example Puskas could have easily won if it were made years before it was. Players like Maradona and Pele would have won as well but being from South America put them out of contention. Also I think some players only missed out because there was a better player."
Follow Subhankar Mondal on