SPECIAL
By Mark Doyle & Subhankar Mondal
Barcelona forward Lionel Messi should win the 2011 Fifa Ballon d'Or award for the third year in a row,
Goal.com
readers believe.
In a poll conducted over the past three days, over 49 per cent of the readers voted in favour of the Argentina international picking up the accolade in Zurich on Monday evening ahead of his Barca team-mate Xavi and Real Madrid star Cristiano Ronaldo, the two other candidates in the shortlist.
Ronaldo came second in the
Goal.com
poll with almost 42% of the readers backing him to win football's most prestigious individual award, while Xavi was a distant third, only mustering under 10% of the votes.
Many of the readers also left their comments explaining their reasons for their votes, and here are the best of them.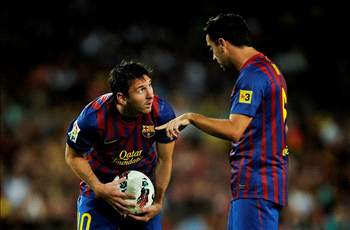 Portuguese ace Ronaldo has slightly outscored the diminutive Argentine so far in the current campaign but
Mehdi from Morocco
argues that other factors lift Messi above the competition.
"OK, I admit that Ronaldo has had one more goal in the season than Messi,"
he says, "
but, on the other hand, Messi has had twice as many assists, far fewer penalties scored, better shot efficiency, more passes completed, better pass accuracy, has won all the major trophies (except one: the Copa del Rey), has way better performances head-to-head and a world of talent that separates them. And I still can't even believe that 40% of people have voted for Ronaldo ... what a shame!
"
A hot topic of debate is how much of Messi's success has been influenced by Xavi, but
Ali in Canada
feels that the Fifa Ballon d'Or holder still deserves to win again.
"Messi is a big game performer whereas Ronaldo in the big games, where the pressure exists, seems to flop,"
he observes.
"Xavi, on the other hand, is very instrumental in the success of most of Messi's goals, although Messi's individual efforts are not to be underestimated - the Champions League semi-final of 2011, for example. Even if Messi did not win an award with Argentina, he has been the best player performing on that team. Messi No. 1, Xavi No. 2, Ronaldo No. 3."

Anastacio Cunha from Lisbon
goes one further to say that Xavi's supply makes every one of his Camp Nou colleagues better and merits the prize.
"Xavi deserves it. Messi is very good but Barcelona as a team is much better than him - any good player is able to shine in Barcelona,"
he declares.
That sentiment is echoed by
Mwalawa Mombasa of Kenya
, who says:
"Xavi deserves it as he has been behind Messi's success."
Another reader, calling himself
Gunner FC in Kogi
, agrees that Barca players improve each other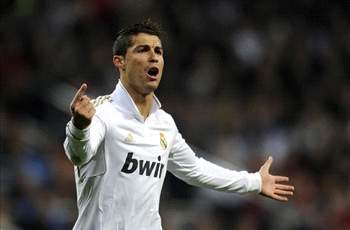 and backed Ronaldo's individual form to earn him the award.
"CR7 all the way,"
he insists.
"Take Xavi & Iniesta out of Barca and who is Messi?"

A reader known only as
Messi is the Man from Larnaca
is, however, shocked at the suggestion that the quality of his team-mates diminishes the Argentine's brilliance.
"What's wrong with you people?"
he fumes.
"Messi is the best player in the world ... why are you saying that he can't do anything without Xavi and Iniesta? Did you see the players' scores alone? It helps your team-mates sometimes to show cooperation and not ambition like Cristiano. MESSI ALL ALL THE WAY! (His skills are better and everything!)"
Ibrahim Rasaq Olaitan Ilorin from Nigeria
is also in Messi's court, proclaiming:
"Messi is the KING of 2011, undoubtedly. The cap fits him more than any other player. Kudos to the football Icon of our time."
We also received a tongue-in-cheek response from someone claiming to be
Cristiano R
, who noticed that the Madrid star will not be travelling to the ceremony and writes:
"Messi deserves it much more than me, he's stepped up to the plate when it most counts, winning more and important trophies. It's so obvious he's going to win, I'm not even going. Viva MESSI!"
Jordan from Australia
, meanwhile, is tired of comparing the two great forwards and hopes for an alternative choice for the winner. He declares:
"I hope Xavi wins, just so people will shut up with this CR7 vs. Messi debate..."
The shortlist of three also drew some criticism, with some readers suggesting other deserving players who have impressed in 2011 - some more serious than others.
"It should be Robin van Persie. He does the most with lesser talent around him. Unfortunately he's not a candidate,"
muses
Albert in the USA
.
John from Melbourne
, however, is convinced that one man has been omitted to spare the others' blushes.
"Where's Emile Heskey?"
he jokingly demands.
"Oh, he wasn't nominated because he would win anyway."
Follow Subhankar Mondal on