---

COMMENT
---
Zlatan Ibrahimovic passed another landmark on Sunday afternoon, as four strikes in a staggering 9-0 victory against Troyes saw the Swede breach the 100-goal barrier in Ligue 1.
As the league's bottom club crumbled to a humiliating defeat, Ibra showed his strength by grabbing a treble within 11 minutes of the restart after a frustrating first period. The first was a fine finish from the edge of the box, while the second an acrobatic kung-fu kick from close range. Angel Di Maria teed him up for the second and would do so again for the third, which was a thumping side-footed finish from the edge of the box - the 101st of his career in France's top flight.
And one more was to follow late on as he capped PSG's record Ligue 1 victory with a fourth for his personal tally.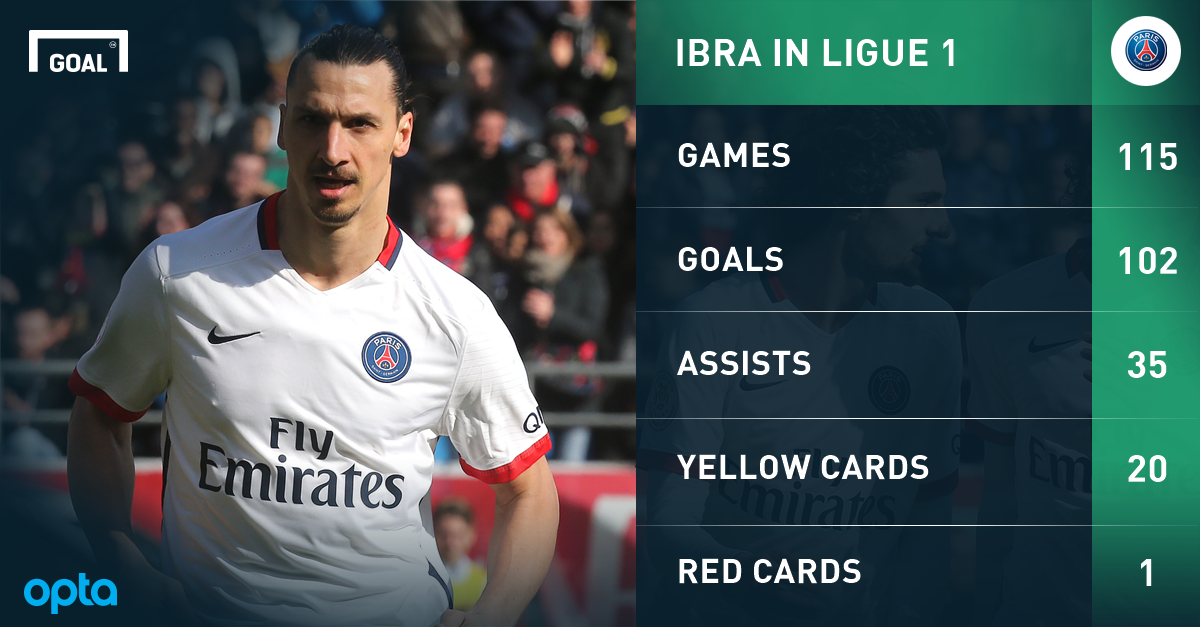 The 34-year-old has amassed his figure in only 115 matches in France's top flight, and while he will never break Delio Onnis' record of goals in the competition, his strike rate stands in comparison to anyone who has previously graced the league before. Indeed, the Argentine actually achieved the landmark in five games fewer, but there is no disputing the Swede's place in Ligue 1 history.
Since signing for the Parisian side in the summer of 2012, he has become an iconic figure for PSG, and one who has come to represent the ambition and flair of the QSI project at Parc des Princes.
In the twilight of his career, the Swede continues to defy critics. Written off at the start of the season following a run that saw him score only twice from open play in the league until the middle of October, Ibra now stands proudly on 25 goals, with his personal best of 30 well within range given there are eight matches still to play.
Ultimately, it might be that a far greater goal – the Champions League – prevents the Swede from breaking his mark.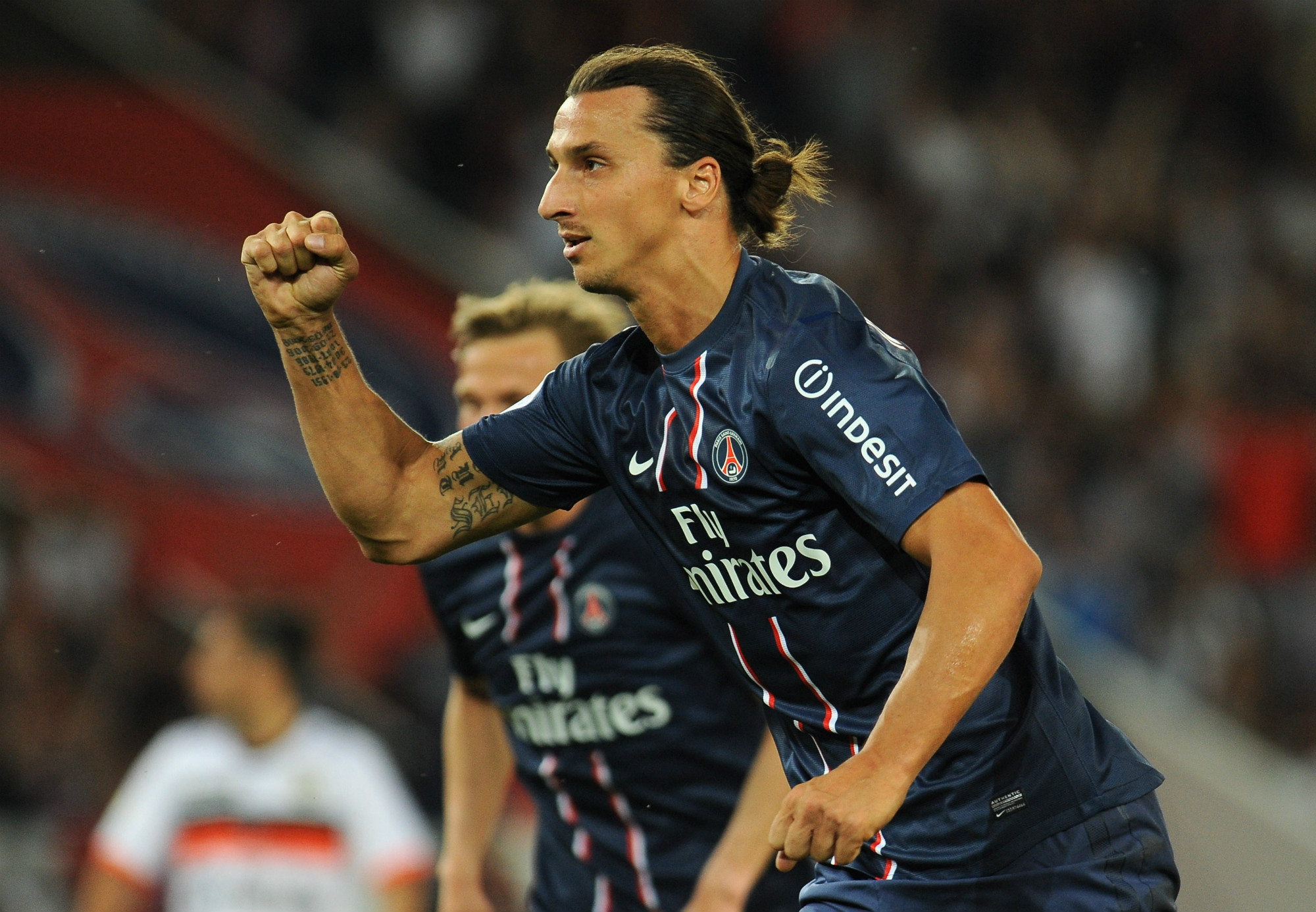 The competition is the one great club trophy Ibra has yet to claim, and the consensus is that this season may be his final shot at glory. Often derided for his poor performance in the knockout rounds, he showed in the last 16 against Chelsea that he still has the ability to perform on the greatest of all stages.
His deflected free kick in the first leg triggered a vital 2-1 win for PSG, but it was his display at Stamford Bridge, where he had been sent off a year earlier, that really won him plaudits. Ibra dominated the game, set up Adrien Rabiot's opener and then scored the second that killed the tie off.
It would have been a welcome tonic for the Swede to have silenced his detractors, while Ligue 1 defenders were doubtless making their own sighs of relief as the veteran proved that he is capable of dominating virtually any opponent.
"You still had your doubts over him because he was playing in Ligue 1, that's the truth," Blanc addressed the media after the game. "You asked if he was capable of playing like that in the Champions League.
"Tonight he gave you his answer."
"He's magic. He's a fantastic player," gushed president Nasser Al-Khelaifi. "After each match he gets better and better."
And in some ways, that is true.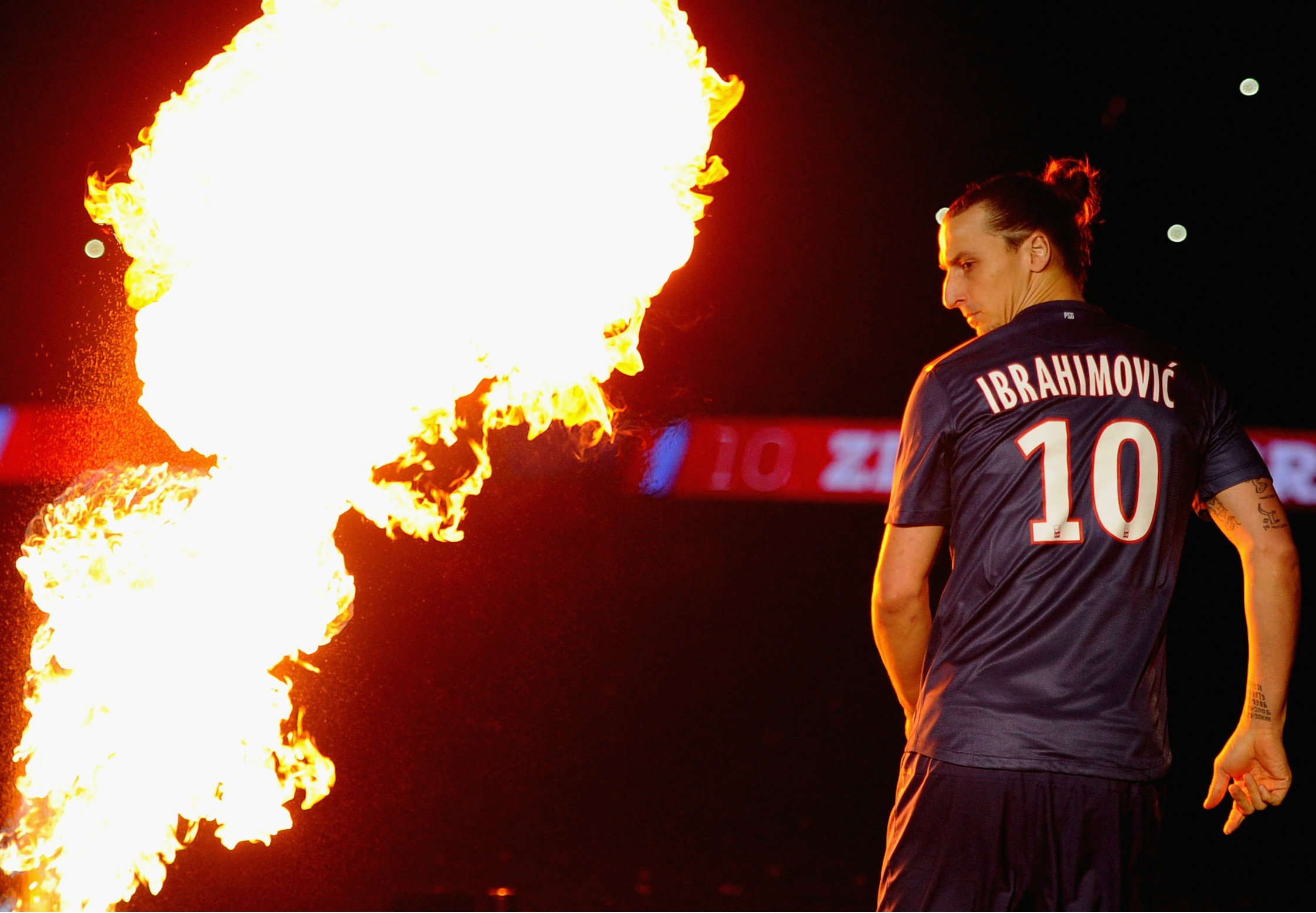 Ibrahimovic shows few signs of slowing at a time when most players, particularly ones who rely on their physical attributes, are starting to fade. The Swede is, however, a multi-faceted beast who has countless qualities in his game.
His body is holding up well, despite his advancing years. His fondness for taekwondo has kept his body both supple and strong, while the heel injury that plagued him from much of last season is now nothing but a bad memory.
"He attracts two opposing defenders," Blanc said. "Technically, he sees things very quickly. He's very important to us. If he continues like this, he won't be stopped."
The praise has not just come from Paris, with Guus Hiddink joining the chorus of praise in midweek: "He is not the youngest but for his age he is doing very well. He could adapt himself to any league in Europe."
And that could be a possibility next season. Ibrahimovic's contract in Paris is up, and it seems likely that he will take up a new challenge.
His business in France, however, is not yet complete. A repeat of last season's domestic treble remains on the cards, but more importantly the European Cup continues to attract his gaze. While negotiating the quarter-finals will be seen as progress for the club, for Ibra is would constitute a failure.
He may boast 100 Ligue 1 goals, but he would trade every one for the biggest prize of all.