Thiago Silva
has admitted he has asked
Neymar
to join
Paris Saint-Germain
– a possibility that the
Barcelona
star did not reject out of hand.
The Brazilian pair, who have been team-mates at international level, are both considered world leaders in their respective positions, and the 31-year-old centre-back has revealed details of a conversation they held at the Ballon d'Or gala last month.
"I said to him: 'Come and play with me in Paris,'" the ex-Milan defender revealed to
Le Parisien
. "He laughed a little but he didn't react. He said: 'We'll see what happens, we'll continue like this and at the end of the season you'll know what I'll do.'"
Asked if he would prefer Neymar or Cristiano Ronaldo to sign for PSG, Thiago Silva edged towards his compatriot.
"It's a difficult choice," he admitted. "Could we have the two? Seriously, they're both world-class players.
"Cristiano has a little more experience than Neymar. But Neymar is only 24 and he's already at the top. I think that next year, or the year after, he'll be the best player in the world if Messi leaves his spot.
"I'm like his big brother because I'm Brazilian. With Cristiano, who's Portuguese, it's a bit different, even if he speaks the same language."
---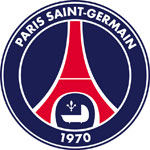 READ MORE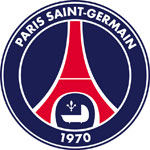 |
Verratti pens PSG extension
---
Meanwhile, the PSG captain has said he would love to see club-mate Zlatan Ibrahimovic extend his contract beyond the end of the season.
"I can't tell you what's happening in the head of Ibra or in that of the president," he said. "But with everything he's done this season, Ibra's given a choice to the president.
"To have a player like him, it's indispensable. I know that the president is intelligent and will prolong his contract... if Ibra wants to renew it."
Silva also admitted there are question marks over the future of Marquinhos, who has found it difficult to break into the starting XI and been linked with Barcelona and Manchester United.
"His situation is difficult," the defender said. "Marquinhos is a player with great qualities and who has the possibility of playing in any European side. That's why Barcelona and others have already spoken about him.
"But the fault in this story lies with the agent. He moved David Luiz to Paris when he already had two players at the club in the same position. The third centre-back was the captain of the team, me.
"Happily, Marquinhos is a good guy – if he wasn't, he'd have reacted in a negative way. He must continue and we'll see what he decides at the end of the season."