ANALYSIS
By Ed Dove
If someone had said at the beginning of the year that Uche Nwofor would be in Nigeria's final squad of 23 for the World Cup, it would have appeared, at best, unlikely.
If someone had predicted, when Stephen Keshi named his provisional squad, that Michael Babatunde would escape the cull, they would have been dismissed off-hand.
If, after Nigeria's recently friendly draw with Scotland, someone had foreseen a place for Kunle Odunlami in the World Cup 30, they would have been laughed out of the building.
Yet all three men have been picked in the Big Boss's final list of 23 and, fitness permitting, will be part of the collective that compete for the 2014 World Cup, the centrepiece occasion in the four-yearly football calendar.
Where can the analysis begin?
Well, Twitter seems like a good place to start, where, after the shambolically unprofessional and messy squad announcement, Super Eagles fans and commentators began to dissect the squad.
Goal Nigeria's Solace Chukwu expressed surprise at the inclusion of Babatunde: "All I'm saying is: Babatunde Michael, your shaman/medicine man knows his onions", while another of our writers, James Ezimoha, latched onto the 'BabatundegoestoBrazil' hashtag: "#BabatundegoestoBrazil like really? Still hasn't sunk in…"
It was a selection that no one had predicted and a 23 that it is difficult to rationalise.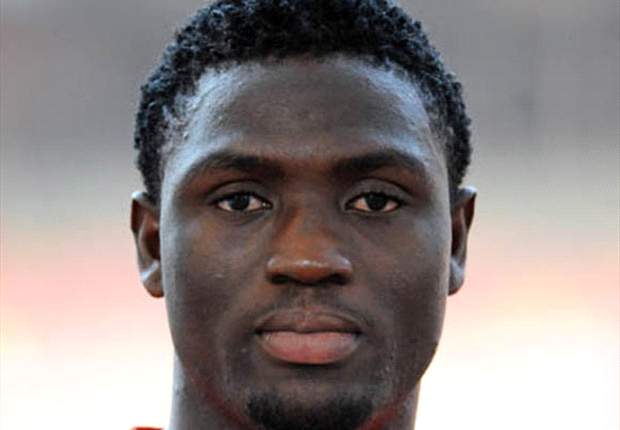 #BabatundegoestoBrazil
Let's begin with Babatunde, the player who generated the most comment when the list was released.
Here's a player who entered the fold after the Africa Cup of Nations, made his debut in a friendly against Mexico, and remained with the squad through to the Confederations Cup. He even made a brief cameo during the tournament, as a half-time substitute against Uruguay, but did little to suggest he was anywhere near international class.
When Super Eagles fans, accessing my Nigeria Squad Selector App, chose the players they wanted in Brazil, only 9.8% of fans picked Babatunde for the provisional World Cup squad, let alone the final 23.
This informs us that few out there agree with Keshi's decision to take the Volyn Lutsk winger to Brazil. It wasn't even as though his performance against Scotland will have endeared him to the manager. Babatunde, as noted by Goal Nigeria, was: "Too predictable with his movement and positioning…his first touch was frequently poor; contributed little to the team in the build-up or in the defensive phase."
To add to the dismay of Super Eagles fans, Babatunde appears to have taken the place of Ejike Uzoenyi, the fan favourite who has missed out on the final selection.
Despite an underwhelming showing at the 2013 Cup of Nations, Uzoenyi has worked hard to win back his place in the squad and dazzled at the 2014 CHAN tournament. His movement and creativity during this competition earned him a recall to the provisional World Cup squad, and he received glowing praise for his showing against Scotland.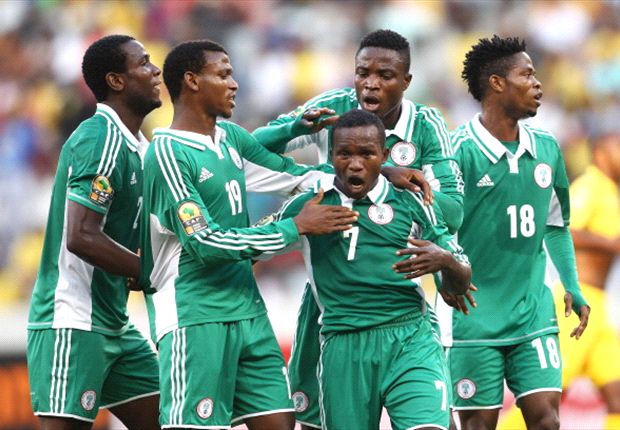 Uzoenyi | The Dream is Over
Yet, he is overlooked. A whopping 73% of fans named him in your preferred provisional Nigeria World Cup squad but Keshi, clearly, does not agree and the diminutive winger was sent home.
The player selected who received the least acknowledgement from Nigeria fans is Uche Nwofor, who was chosen by only 7.3% of fans (intriguingly, only 10% of the fans who chose Uzoenyi opted for Nwofor). The Heerenveen striker's inclusion can, however, be understood in light of his decent scoring record for the Super Eagles and his late, impressive equaliser against the Scots.
While the Holland-based forward is now likely to be a more popular option among Nigeria fans, I doubt there are many who would have taken him instead of Victor Obinna, who will not be travelling to Brazil.
The Chievo forward is an experienced, versatile option who fits well into Keshi's fluid 4-3-3 formation. Despite scoring against Ethiopia in the play-off second leg victory in Calabar, Obinna was overlooked.
While Nigeria fans accepted Keshi's the persistent passing over of the likes of Chinedu Obasi, Sone Aluko and Victor Anichebe for players such as Ejike Uzoenyi or Victor Obinna, choosing Babatunde in their place is particularly hard to swallow.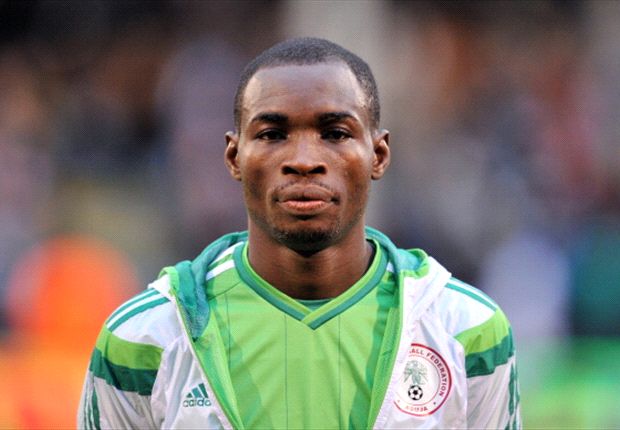 Odunlami | "See you in Rio"
In defence, the inclusion of Juwon Oshaniwa and Kunle Odunlami was perhaps inevitable following Keshi's announcement of the provisional squad. The Big Boss named only seven defenders, not giving himself much room to manoeuvre around his options.
Oshaniwa travels as the reserve left-back, and while few will have any gripes about his inclusion, the murky shadow of Taye Taiwo may well rear his head should Elderson, who has received little playing time since moving to AS Monaco in January, prove to be unfit.
Odunlami, so impressive at centre-back in the CHAN, has been named, but presumably as a reserve right-back, as the squad already has four centre-back options (Godfrey Oboabona, Kenneth Omeruo, Joseph Yobo and Azubuike Egwuekwe). It's hard to see Odunlami ever being needed in the middle of defence, where even four 'naturals' appears excessive, but his showing at right-back against Scotland was so concerning that few Nigeria fans would be comfortable with the Sunshine Stars stopper in that role.
Finally, the Big Boss has sent a whole crux of midfield options packing. Joel Obi, Sunday Mba, Nosa Igiebor and Nnamdi Oduamadi have all, at one point or another over the last 18 months, been seen as 'the answer' or 'an answer' but ultimately, none of the four will get their chance to prove themselves in Brazil.
While many Nigeria fans would support the inclusion of Ramon Azeez or Michael Uchebo as an individual decision (Azeez was selected by 60% of fans accessing my squad selector, while Uchebo was named by 41% before his goal against Scotland), the Super Eagles will head to Brazil with only these two, as well as Reuben Gabriel, as options through the middle.
Is that really the best Nigeria can offer?
Is the AFCON hero Mba really an inferior option? Was Igiebor's composed showing against Scotland not enough to see him on to the plane? Does the versatility of Obi or Oduamadi not commend them ahead of Gabriel, who has seemingly been so unpopular in Keshi's eyes previously that Fegor Ogude and John Ogu were used ahead of him, but now races into the final 23?
Keshi will need to pull something particularly special out of the bag in Brazil to convince the nation that he is genuinely taking the country's best players to the grandest stage of all.