DEBATE

By
Paul Macdonald and Peter Staunton
The Spanish league season reaches its crescendo this weekend when Barcelona host Atletico Madrid with the Liga trophy on the line.
It's been an arduous campaign for the Catalans, who have played fitfully at times. There have also been large doubts placed against the capabilities of their Spanish core - players like Gerard Pique, Xavi and Andres Iniesta.
Meanwhile, Madrid's second team have stormed to the top of the table under Diego Simeone but remain curiously under-represented in the Spanish World Cup squad of Vicente del Bosque.
Ahead of the World Cup, is it time for the Spain coach to loosen his allegiance to the Barca contingent who have delivered him the World Cup and European Championship trophies in favour of the new generation at Atleti?
Two
Goal
writers go head to head on the issue.
"IN-FORM TALENT DEFINES A WINNING SIDE"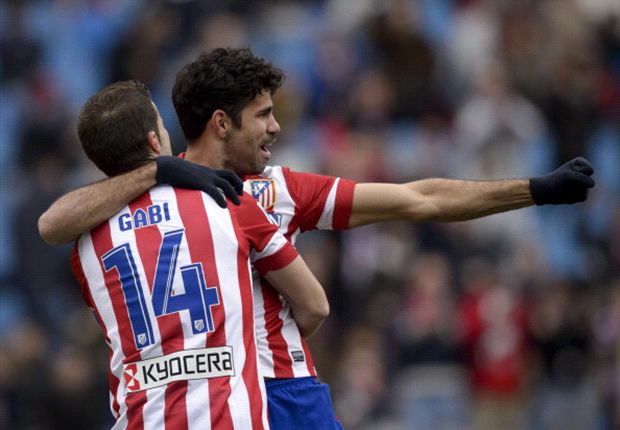 By Paul Macdonald
When this season is all said and done, regardless of the outcome of the next two monumental fixtures, this Atletico Madrid team will be remembered fondly. What most will find perplexing is how so few of the players that have had the temerity to intrude on Spain's duopoly will be front and centre at the World Cup in Brazil.
Miranda and Filipe Luis, stalwarts in defence, are only deemed suitable enough for a spot on Brazil's reserve list for the tournament. As for the Spanish union in the side, those that will travel are unlikely to feature consistently, while others won't be given the opportunity to feature at all.
What more could Gabi have done to impress Vicente del Bosque this season? Mario Saurez and Raul Garcia; noble, dedicated players who have adapted their game with enthusiasm. Elsewhere, David Villa, Juanfran, Koke and Diego Costa are all in the provisional squad, but only the last of those can harbour any genuine ambition of regular participation as Spain look to retain their crown.
Del Bosque has a system. He has a set of player that are yet to miss a step for him in any capacity. But Xavi, Andres Iniesta, Pedro, Juan Mata, Santi Cazorla, Fernando Torres – to say any of those arrive in South America at the top of their game would be wholly inaccurate. The humidity in Brazil caught Spain short at last summer's Confederations Cup.
Depth of squad as well as a depth of in-form talent will define the winning side. England, much maligned but not without ability, have struck a perfect balance of youth, experience and, crucially, individuals emerging from outstanding seasons at club level (Daniel Sturridge, Raheem Sterling and Ross Barkley to name but three). Roy Hodgson may well opt for old heads ahead of prodigious exuberance in his starting XI but there's a confidence coursing through their veins.
Much of Spain's crop have, by their own standards, suffered from various circumstances on and off the pitch. Mental fortitude is as crucial as physical fitness. Atleti's players are buoyant and self-assured, but despite their miracle efforts, they are likely to be under-represented as Del Bosque plays safe with his selection.
"CONTINUITY THE KEY IN INTERNATIONAL FOOTBALL"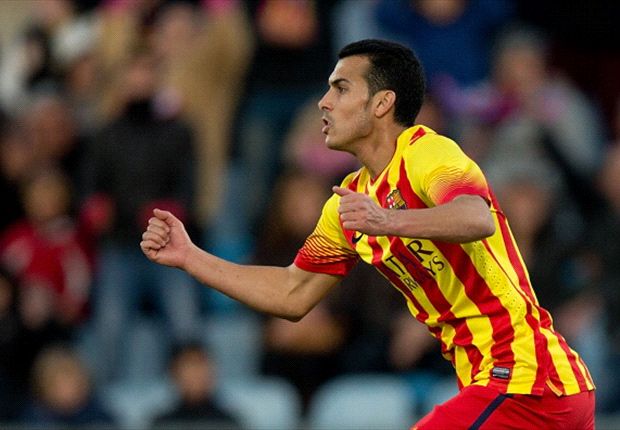 By Peter Staunton
To unnecessarily remove integral elements of a winning Spain system would be naive in the extreme. Granted, the world champions were overwhelmed in the Confederations Cup last summer but their exertions in Brazil's heat should only encourage Del Bosque to make gradual tweaks rather than wholesale changes. Success in international football is about communication and continuity. Those virtues should not be forsaken easily.
Barcelona have been the key suppliers of talent in Spain's three consecutive trophy wins. From Euro 2008, through the 2010 World Cup, to Euro 2012, it is Xavi, Andres Iniesta and Cesc Fabregas who have played central roles.
Del Bosque must not tear up that blueprint just yet - not while all of those loyal, dedicated and experienced players remain available to him.
It has been a modest season by Barcelona's standards. Their frailties were ruthlessly exploited by Atletico Madrid in the Champions League but even at 70 per cent for most of the campaign they are still in the hunt for the title and go into Saturday's match as favourites.
Why? Experience and know-how. As Atleti crumble as the season reaches its conclusion, the value of being there and seeing it all before cannot be overstated. It is a similar story on the international front.
Besides, there are more similarities between the styles of play of Del Bosque's Spain and Barcelona than Atletico Madrid. Diego Simeone's side, manfully led by a Spanish core, implement a counter-attacking strategy built on the bedrock of defence. That's no Del Bosque's way and, perhaps, the likes of Juanfran, Mario Suarez, Gabi and Raul Garcia would struggle to accustom themselves to that way of playing so quickly.
Atletico Madrid have their merits and have enjoyed a monumental season. But consistency is the key. That is what these Barcelona players have exemplified for club and country over the past six years. It should remain so until the last of the energy leaves their legs. That's not this year.
Follow Peter Staunton on