COMMENT: There could be a number of surprises when Miguel Herrera names his 23-man squad to take to Brazil this Friday
A World Cup without Giovani Dos Santos? No Guillermo Ochoa? There are reasons to believe that both those scenarios are possible.

Goal
looks at potential shock inclusions or exclusions in Mexico's 23-player World Cup squad when head coach Miguel Herrera makes his big announcement this Friday.
STAND-OFF: STARS AT RISK OF MISSING OUT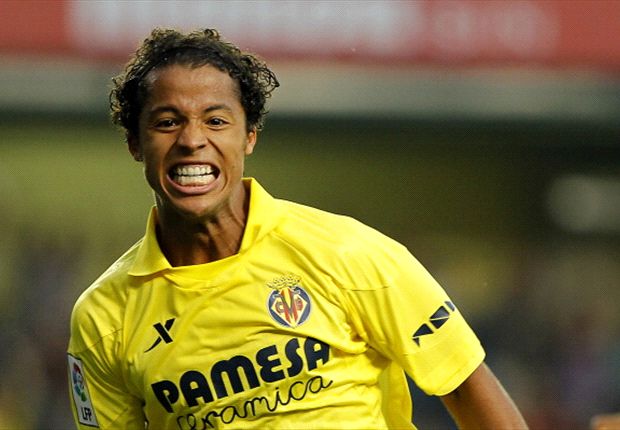 Giovani Dos Santos
It has been no secret that Herrera's relationship with Dos Santos has not been the smoothest.
On taking over the Mexico coaching job temporarily in October, Herrera immediately took exception to Dos Santos' comments to a Spanish newspaper that he had often been played out of position for the Mexican national team. Herrera said the timing was poor with a new coach in charge.
Then, in December, Herrera explicitly told
Fox Sports
' 'La Ultima Palabra' that Dos Santos – as a No.10 or deep-lying forward – doesn't fit into his 5-3-2 system. The following month, Herrera demanded more consistency from the player.
Since then, there has been a rapprochement, with Herrera visiting Dos Santos in Spain in February. The Mexico coach said afterwards that the Villarreal forward would be considered as a regular No.9. But Dos Santos was injured and missed the March 5 friendly against Nigeria and since March 23, the 24-year-old has started just twice for The Yellow Submarine.
Not calling up one of Mexico's brightest talents and game-changers may seem wasteful, but don't be too surprised if Dos Santos' name is omitted from the list.
Guillermo Ochoa
The Ajaccio shot-stopper is another that is no guarantee, even though on the face of it he should be battling for the No.1 shirt with Cruz Azul's Jesus Corona.
Ochoa gave a very good account of himself against Nigeria and has performed week in, week out for his French club. But there remains a lingering undercurrent of opinion that Ochoa's style isn't to Herrera's liking.
Then there is the potential problem of taking a high-profile player that has sat on the bench at the last two World Cups.
Herrera could easily come to the conclusion that if Ochoa isn't going to play, it may be better to exclude him altogether, especially with Alfredo Talavera a strong back-up and Moises Munoz a keeper the coach knows very well.
Andres Guardado
Returning from injury, out of form and having played very little for Bayer Leverkusen since his winter move, Guardado is likely on the edge of the squad. But with Miguel Ponce's form for Toluca excellent in recent weeks, Herrera may just be swayed towards the latter for the spot as back-up to Miguel Layun at left wing-back.
Javier Aquino
Has the Villarreal winger done enough in his debut season in Spain? Is Herrera confident he can adapt to playing a more central role? Will taking both Isaac Brizuela and Aquino be unnecessary? There remain a plethora of doubts over Aquino, even if he is has had a good season.
TRI-MENDOUS: POSSIBLE SHOCK SELECTIONS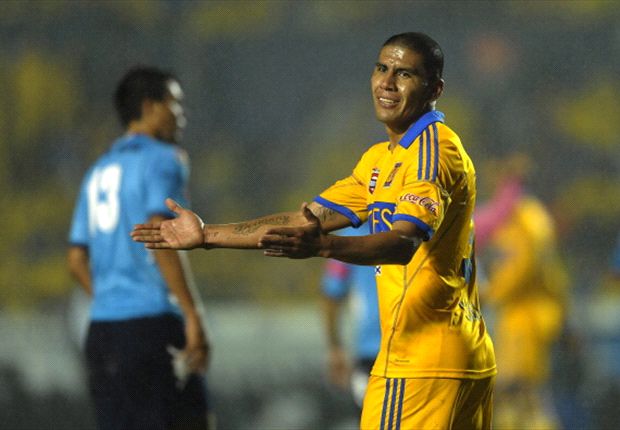 Carlos Salcido
With the problems over the form of Juan Carlos Valenzuela and Francisco Rodriguez and the lack of depth in the midfield holding role, Salcido could be a useful covering player. His experience would also be handy with so many of Mexico's players debuting at the World Cup. And remember that it was only a little over a week ago that Herrera
said no-one should be surprised
if Salcido and Gerardo Torrado were in Brazil in June.
Rodolfo Pizarro
The youngster has been playing well for Pachuca and has been called up for Mexico under Herrera. He may be only 20, but Pizarro would appear to be a better bet than Rogelio Chavez at right wing-back.
Hugo Ayala
This would seem unlikely, but with the obvious deficiencies in defence, surely Ayala would be an improvement on Valenzuela? Yes, the America defender knows Herrera's system, but it would appear counter-intuitive to take a player that lost his place at his club side recently and has lacked confidence when he has featured.