COLUMN
By Peter Staunton
The current contractual stand-off between Barcelona and Lionel Messi is only likely to end one way - with the top scorer signing a mammoth new deal which will be the richest in football. There is a long way to go, however, on that front and the Catalans might well consider their options despite the transfer ban looming.
The club are believed to be offering Messi a five-year contract worth €200 million. That equates to €40m per season. Messi is alleged to be unhappy at the terms offered. He feels he is worth more than that. With his current deal expiring in 2018, his transfer value will never be higher.
Last summer Barca legend Johan Cruyff suggested that Messi should be sold in order to accommodate Neymar in the line-up. He also accurately predicted that Barca would suffer from playing the two together. After the season Barcelona have endured something has got to give.
There are rumblings in the Spanish press this week that Barca are laying the ground work for a Messi sale over the summer. It would be the costliest transfer in the history of football.
Paris St-Germain and Manchester City are the only two clubs who could do a deal for Messi in the current market but it could be a gamble worth taking for Barcelona. Would they rather take €200m for Messi and rebuild their team - transfer ban notwithstanding - or give him €200m with no guarantee that his best days are ahead of him?
That transfer ban will hurt them this summer more than any other because they are in need of a drastic overhaul. They need players in practically every position and so they desperately need to have it overturned. The appeal process continues and Barca expect that their legal team will achieve a favourable result.
And maybe Messi is in need of a fresh challenge himself. Four Ballons d'Or and a wealth of titles have been accrued during his time at Barcelona. He has smashed every record in the book. On a sporting level, there is not a lot for him left to achieve at Camp Nou. The way Messi has played this season suggests that life without him for Barcelona is not as unthinkable as it once was. Pep Guardiola reportedly walked away from Barca after failing in his attempt to clear out what he saw as distracted and under-motivated players. Messi, legitimately, finds himself in that category today.
The 26-year-old has scored 25 league goals this season but there are indications that all is not well. He has struggled for the best part of a year with various knocks and niggles. His output on the field has noticeably decreased. Barca are enduring a torrid season and Messi cannot be absolved from blame. He endured derision for failing to cover the ground in the Barca's Champions League loss to Atletico Madrid. Radomir Antic, the former Barca coach, suggested that Messi deliberately failed to keep up as a means of punishment to Tata Martino who fielded him out of position.
Messi remains behind only Cristiano Ronaldo as the best player in the world but there are reasons for Barca to contemplate selling.
Pulis for Prem manager of the year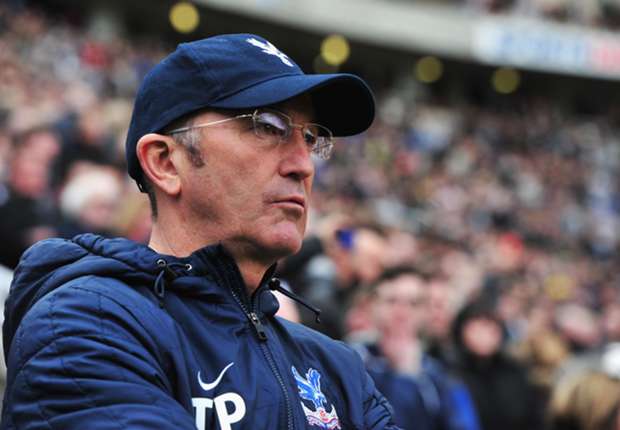 Liverpool may well be about to win their first title in 24 years. Their manager Brendan Rodgers has forged the most watchable team in the country and they have cut a swath through the Premier League. The Irishman deserves all the acclaim coming his way and he is currently the odds-on favourite to be named the LMA Manager of the Year. He has, however, a rival for the award. Rodgers has put Liverpool back on their perch but Tony Pulis, relative to expectation, has delivered just as much.
Crystal Palace had only seven points when Pulis was unveiled as the replacement for Ian Holloway in November. They were a team who had slumped to seven successive defeats before beating Hull away under caretaker Keith Millen. Relegation looked inevitable.
Pulis, a man who has never suffered relegation as a manager, has not only taken Palace out of the drop zone but is also in the process of guiding them to a top-half finish. It is incredible what the Welshman has achieved on what is likely to be the smallest budget in the division at a club who had never once in four previous attempts consolidated their position in the Premier League.
Their win against Everton in midweek was their fourth straight victory. They have not put a sequence like that together in over 20 years. Pulis has guided Palace to 10 victories since November. They have kept nine clean sheets in Pulis's 22 league games in charge. By the time the whistle blows at the end of their match against West Ham on Sunday, they could be mathematically safe.
Palace are not the most glamorous team in the league and Pulis is not exactly a purveyor of champagne football. He has, nonetheless, delivered his brief spectacularly.
Many hurdles to cross for India's new Super League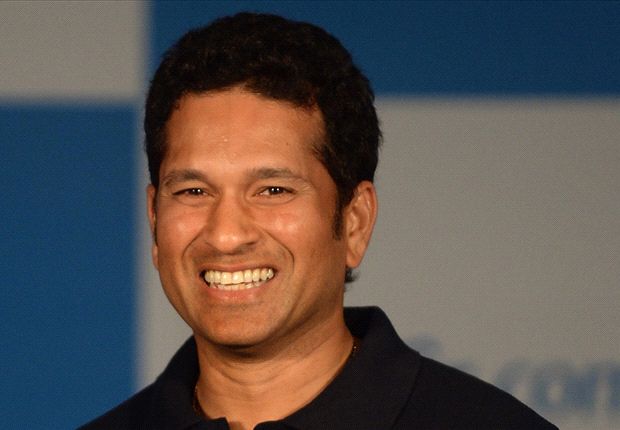 IMG-Reliance announced this week the franchise owners for the Indian Super League which is due to begin in September of this year. Among the winning bidders were Sachin Tendulkar (pictured) for the Kochi franchise as well as fellow cricketer Sourav Ganguly who has formed an alliance with Atletico Madrid for the Kolkata franchise. Eight franchises will compete in a tournament of a two-month duration in what is hoped to be football's answer to cricket's IPL. It is a heady ambition indeed.
There are many issues facing organisers of the first ISL. It has not won the favour of many of the country's traditional clubs who are competing in the flat-lining I-League which was set up only seven years ago. By current estimates, it will be impossible for the franchises to make money from the competition. Obligations to nurture the game at a grassroots level have not been formalised. Marquee players are likely to be old, even retired, European stars seeking a pay day. Its various delays have left contracted local players without any football this season. In actuality, the All-India Football Federation (AIFF) could actually be setting up a rival for its own tournament in the I-League.
It is widely acknowledged that something must be done in that part of the world to offer fans an alternative to European football on the television but the ISL might not be the best solution. Nonetheless, it will be interesting to see how it develops over the coming months.
Follow Peter Staunton on