By Paul Macdonald
Monsieur Platini, we know you mean well. We like you better than Sepp, that's for sure. But Mr President,
the convoluted, tired qualifying process for Euro 2016
promises to be as tense and engaging as the Intertoto Cup. Twenty-four nations (including France, who, in your system, are required to play non-qualifiers from within a qualifying section) from a total of 54 will reach the final tournament, and even then, another 36 matches will be required to whittle that down to the same number we started Euro 2012 with.
Michel, c'est ennuyeux.
You've even attempted to
split the fixtures up across 'a week of football'
, wrongly assuming that what the people really want is to see
more
international matches. Fans tuning in on the edge of their seats hoping with trepidation that their country can overcome San Marino has happened positively zero times. International matches are already inherently boring. With the expansion of the tournament, you've ruined not only the event itself but guaranteed further interminable breaks from club football, crystallising the chasm of entertainment between both forms of the game.
Fear not, Michel, for I have the answer. Together, we can make the qualifiers interesting again.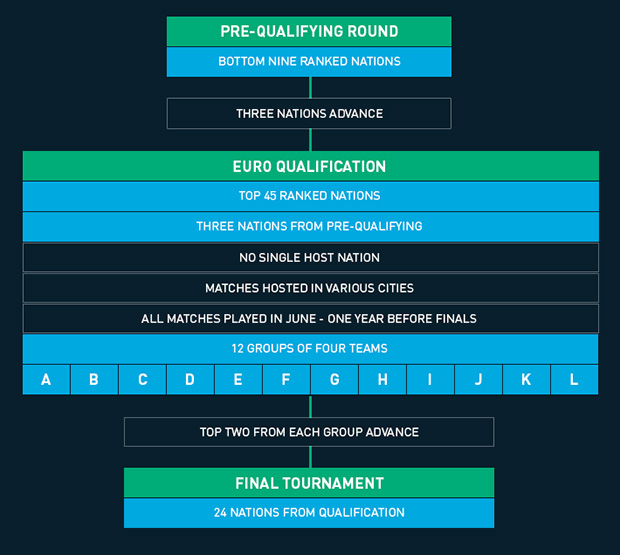 The changes are very simple. Of the 54 nations attempting to reach the finals, 45 are automatically entered, with the bottom nine ranked nations competing in a round robin pre-qualifying. This will be compiled of three groups of three, with each team facing the others twice, giving four matches in total. The three best-placed teams then join up with the others, leaving 48 teams in qualification.
Pre-qualifying should have been introduced long ago. The nine nations currently ranked lowest in Europe only have 50 competitive wins between them in the last 20 years, and 21 (42%) of these wins belong to Cyprus. Furthermore, 25 (50%) of these victories have come against the other lowest-ranked nations. The only teams they are able to beat are those that are equally inadequate. Players of these nationalities historically have minimal involvement in major European competitions, so this round robin can be incorporated into the calendar with relative ease.
The current Uefa revamp, involving hosting matches at the final tournament in individual cities, means that the need for a host country is redundant and so no side is given a bye. The 48 teams are split into 12 groups of four, and the top two qualify to create the 24-team final competition that you, Michel, crave.
THE BENEFITS, MR PLATINI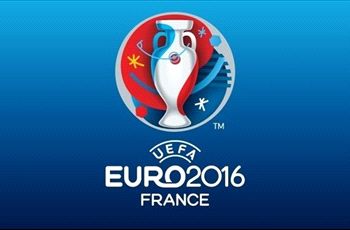 - Number of international dates in season drastically reduced
- Allows domestic competitions more flexibility
- Allows players more rest days during campaign
- Group fixtures are more attractive
- Reduces number of meaningless matches significantly
Tournament-style setup increases public interest & TV revenue
But here's where it gets really interesting. Instead of playing the qualifying matches across the domestic season(s), they are all played exclusively in the month of June, the year before the tournament. The 12 groups' fixtures are also split out to maximise public interest and TV revenue. This streamlined process means fewer meaningless games and would bring the qualification process 'event' status.
Furthermore, the strain on the domestic football calendar is drastically reduced, allowing players more room to recuperate, keeping demanding clubs appeased. By slicing a significant chunk of time spent away from their owners during the congested campaign, it's likely to lead to a change in attitude towards international duty. They'll put in a good word for you come re-election time.
For the sake of ensuring national coaches spend time with their players, four international dates will be retained on the calendar, in October and March. This also ensures that national FAs have the opportunity to gain revenue through lucrative friendly contests.
It could also mean that Uefa World Cup qualifying could be brought forward in line with all other Fifa confederations, which traditionally kick off their campaigns three years before the global event is due to commence. This would create a ripple effect across the following seasons meaning international football becomes less of a burden on the club game and, therefore, is approached with less contempt.
And you want your week of football, Michel? How about a month? Matches take place nearly every day, with considerably more at stake than with six-team groups where two go through and a third gets another chance in the playoffs. It's pointless. It will kill international football. You alone can save it, Michel. With my help.
Follow Paul Macdonald on