COMMENT

By Peter Staunton
The Champions League went, largely, according to plan this week for the seeded teams. Only Chelsea failed to claim a win among the pot-one contingent as the Jose Mourinho comeback remains in the doldrums.
Compatriots Arsenal, Manchester City and Manchester United suffered no such ill-fortune with David Moyes claiming his first win the competition as Arsene Wenger continues to defy the critics.
Elsewhere it was a mixed bag for German teams; two defeats for Bayer Leverkusen and Borussia Dortmund while favourites Bayern Munich, as well as Schalke, won out.
Three of four Spanish teams were victorious. Lionel Messi and Cristiano Ronaldo continued their duel for the ages with another pair of hat-tricks while Atletico Madrid were impressive against Zenit.
Napoli won well, Milan squeaked through while Juventus disappointed away at Copenhagen.
PSG took their time in getting going against Olympiakos but shambolic defending allowed the French champions the decisive breakthrough.
Indeed it was a mix of the sublime and ridiculous, goal-wise, in the opening match day. Excellent strikes from Yaya Toure, Vladimir Weiss, Alex Teixeira, Hulk and others were offset by defending so bad you wouldn't expect it at amateur level.
But entertainment is the name of the game and a meaty 53 strikes were rattled in. That's the story of the Champions League, week one.
Klopp in danger of believing his own hype

Regular viewers of the Bundesliga will not have been surprised to see Jurgen Klopp screaming through gritted teeth at a match official after perceived slight against Borussia Dortmund. He brought that creepy rage to the Champions League on Wednesday night at Napoli.
Dortmund were already headed into half-time in disarray. They were outfought, Klopp outwitted, and 1-0 down with Mats Hummels injured when Roman Weidenfeller was sent off.
The traits they needed on the sidelines were calmness, strategy and insight. But that wasn't forthcoming. Zeljko Buvac, the long-haired assistant to Klopp, was the sole man in control as, first, Pierre-Emerick Aubameyang replaced the stricken Hummels and, secondly, Weidenfeller received his marching orders.
When they needed him most, Klopp had let Dortmund down. His haranguing of the fourth official betrayed immaturity, self-indulgence and a sense of entitlement. He behaved, in his own words, like a "monkey". But offbeat comments in the press conference will not excuse Klopp on this occasion.
Dortmund were second-best even when it was 11 v 11. Napoli easily coped with the threats of the German side, isolating Robert Lewandowski, nullifying Marco Reus and deadening the impact of Henrikh Mykhitaryan. Lewandowski and Reus only completed one pass each to one another while the Pole and Mkhitaryan had a shot apiece on target.
Too often Dortmund were predictable, one-paced and sorely lacking Ilkay Gundogan, upon whom now they are fatally dependent. In contrast, Napoli, with their creative faculties in full effect going forward, had their measure and were worth a better margin for their win.
Klopp must remember the hard work and humility which got him and Dortmund to where they are today. Otherwise he is in danger of believing his own hype. All those incidents did was to give Klopp something to hide behind.
Bravo Rafael Benitez.
Conte's European ambitions stunting Juventus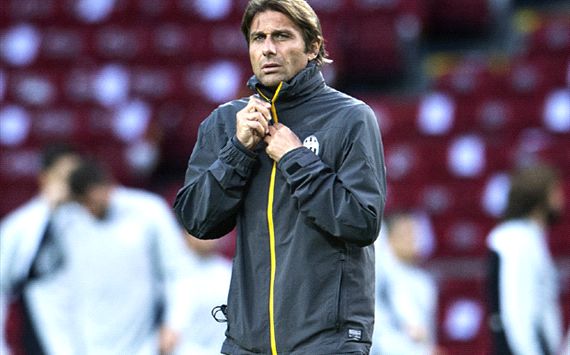 "We'll be battling it out with Galatasaray for second place," said Antonio Conte before a ball had been kicked in the Champions League group stage. That he expects to compete with a team who lost 6-1 to Real Madrid on the opening matchday rather than with the Spaniards themselves is illustrative of Conte's expectations in this competition.
This is the same coach who, after defeat to Bayern Munich last season, predicted that no Italian side would win the Champions League for many years. For a club like Juventus, holders of two European titles and by far and away Serie A's top team, such curbing of ambition is lamentable.
What Conte has done is create a self-fulfilling prophecy. Juventus are good enough to boss a team like Copenhagen around. Instead, on Tuesday, they played a lot of reactive football and tried, unnaturally for them, to bombard the opposition aerially, with over 60 long balls played in each half. Had they stuck to their own blueprint, who knows, then maybe they might not have found themselves chasing the game and desperately scrambling for a late winner.
Their lack of composure in Europe is completely at odds with their league form and Conte's record in the tournament remains patchy with as many non-events as good performances. Juve are now playing catch up with Real Madrid who have moved two points clear after the first round of matches.
They are, indeed, now fighting it out with Galatasaray.
Cristiano shows Bale who's boss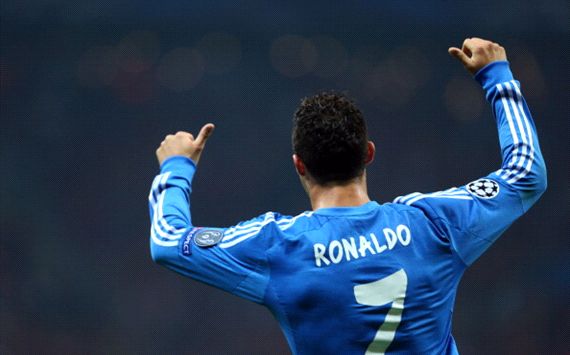 If Gareth Bale was in any doubt as to where the power lies at Real Madrid then this last week will have been an eye-opener. Important as it is to remain level-headed after such a move, Bale would have no other option than to be humbled as Ronaldo first signed the richest contract in the history of football and followed that up with a hat-trick away at Galatasaray.
He's shown Bale who's boss at the Bernabeu.
The treble took Ronaldo's goal total for Real Madrid to 205 in 203 and the third was in a class of its own. Bale's burgeoning goal ratio, at one in one, needs to get better and stay better, for 200 more matches before he can shake off comparisons with Ronaldo. That, simply, will not happen.
The €100m deal was significant, the highest-paid sum in football, but the new contract for Ronaldo was more so. Bale made his debut at the president's behest against Villarreal last weekend despite being patently unfit. Florentino Perez wanted that distraction out of the way before this season's big signing could be celebrated in style. That was the Portugal captain, make no mistake about that.
Ronaldo, temporarily overshadowed by Bale in the run up to the end of the window, is back in vogue. He very rarely cedes the limelight as he has done over the past few weeks but his was a performance to savour. The best player in the world; the biggest personality at the biggest club.
Gareth, you have got some catching up to do.
Mohamed Salah - this season's Isco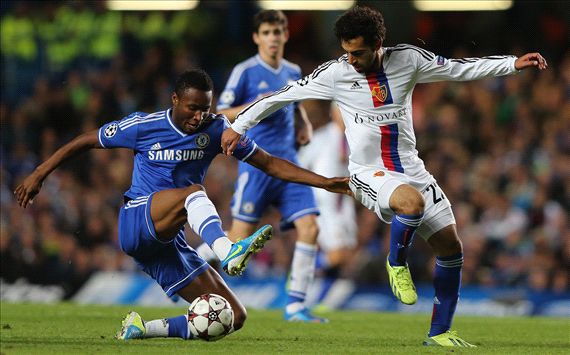 It's all coming together for the gifted Egyptian; a Champions League stage for his talents and a World Cup place with his nation beckons.
This will be the season that the 21-year-old Basel winger emerges as the greatest African player of his generation and is catapulted into the European limelight.
He will be this season's Isco.
Salah's speed and inventiveness were too much for Chelsea to bear as the Swiss champions plundered a deserved away win in London. His was the decisive equalising goal, adding that one to the vital European strikes against Maccabi Tel Aviv and Ludogorets in the qualification and play-off rounds. Salah took it with aplomb, sweeping home a fine Basel move to silence Stamford Bridge.
His ability to drop a shoulder and go past defenders gives him a rare elusiveness and he is a potent, consistent weapon for Murat Yakin's side. The former defender, himself, deserves the credit for setting the blueprint for sealing a win against Jose Mourinho's Chelsea but a plan is only as good as its component players.
With Salah in their ranks and a win at Chelsea achieved, Yakin and Basel will fear no match in this season's group stage.
Atletico Madrid - the dark horses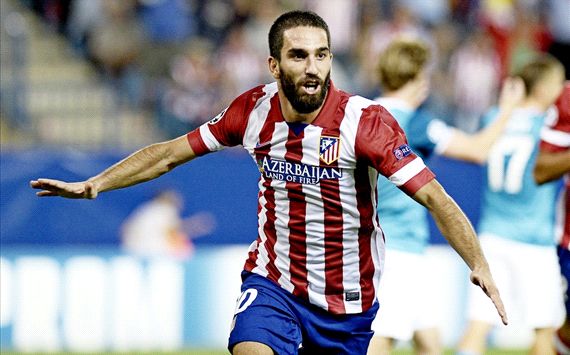 Imperious as the Clasico duo of Real Madrid and Barcelona are, there will be a third Spanish threat in the Champions League this season. Diego Simeone's Atletico Madrid are a fortified unit with resilience and firepower in equal measure.
They eased into a commanding position against Zenit and never looked like relinquishing it. They won 3-1 on the night, with the pick of the goals coming from Baptistao off the bench. It was a commanding performance; aside from Hulk's terrific strike they never looked in danger. Opposition coach, Luciano Spalletti, paid tribute to Atletico's "strong spirit" in the aftermath.
Traditionally, the Vicente Calderon is a chaotic place with coaches barely lasting a season at a time. But this group with this trainer is different. In the past few months they have defeated Real Madrid for a trophy and matched Barcelona over two legs. There is a belief among the players that they can achieve under Simeone.
Porto, as capable as they are, do not belong in the same company as potential winners of the tournament like Barcelona or Bayern Munich. In that sense, Atleti have a great chance to go through the group stages successfully and take their place in the knockouts as top seeds. "When you have a strong group of players the team responds," Simeone said.