DEBATE
By Liam Twomey
Michael Owen
's announcement that he is set to retire at the end of the season has led many to remember with fondness and sadness the fearless 18-year-old who terrorised Argentina in Saint-Etienne in 1998.
Of course, plenty of highs followed, but there might have been so much more had injury not gradually stripped Owen of everything which made him so phenomenal as a youngster.
Sadder still is that Owen is far from alone. He is merely one of a long line of Englishmen over the past decade who, for one reason or another, failed to fully realise formidable potential.
Had these lost talents reached their peak or - in some cases - extended them, would England's 'Golden Generation' have acquired the silverware to match the hype?
We will never really know, but they are worth remembering nonetheless. And so, without any further ado,
Goal.com
presents our 'What Might Have Been' England XI…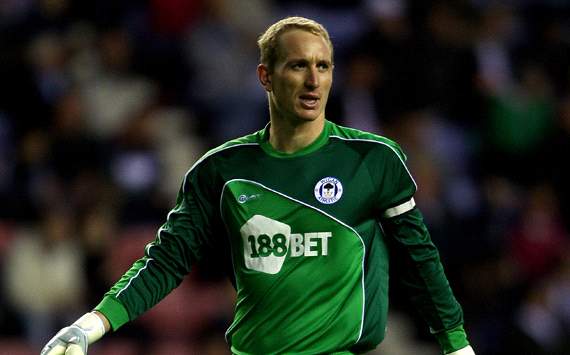 In goal, it can only be
Chris Kirkland
. Having established himself as the brightest young English goalkeeper around at Coventry, he became the most expensive No.1 in British transfer history when Liverpool splashed out £6 million [€7.1m] on deadline day at the start of the 2001-02 season.
The prodigious 20-year-old made his debut only two months later. But a succession of injuries prevented Kirkland from ever being able to cement himself between the sticks at Anfield.
Liverpool cut their losses in October 2006, and a nomadic career ensued. Kirkland appears, finally, to be playing regularly for Sheffield Wednesday this season.
But it is probably too late for England. He has averaged just over 14 league appearances per season in a 15-year career, and has one international cap to his name.
At his best Kirkland was tall, powerful, confident and agile. Had his body held up, Joe Hart's arrival on the England scene need not have been such a revelation.
At right-back,
Wes Brown
gets the nod, with his natural athleticism and anticipation of danger making up for the fact he has always been more at home at centre-back.
Once hailed by Sir Alex Ferguson as "the most natural defender" Manchester United had seen for years, chronic knee problems in the main prevented Brown from becoming a true star for club and country, despite garnering 23 England caps.
The first name at the heart of the defence is, of course,
Ledley King
. His brilliant reading of the game and organisational skills have even led to comparisons with the great Bobby Moore.
Thierry Henry regards King as the best defender he has played against and, were it not for the knee problems which blighted his career, it is clear his talent would have enhanced any team.
Alongside King at centre-back is
Jonathan Woodgate
, an elegant, ball-playing but frustratingly fragile defender who deserves to have far more than eight England caps to his name.
And completing the back four is
Wayne Bridge
, in his time a capable and incredibly consistent left-back, but whose career wilted in constant competition with Ashley Cole for club and country.
On the right flank, perhaps the most injury-prone Englishman of his or any generation:
Kieron Dyer
. Only twice in eight seasons did he make over 30 league appearances for Newcastle and, since breaking his leg in two places for West Ham, he has played just 40 games in six years.
At his best, though, Dyer was a versatile, accomplished midfielder with pace to burn. His jet-heeled link-ups with Brown on the right would rival those of Aaron Lennon and Kyle Walker at Tottenham.
In the centre,
Michael Johnson
would provide the class and inspiration. Two-footed with a good passing range and keen eye for goal, former Manchester City team-mate Dietmar Hamann compared him to a young Michael Ballack, and he appeared to have the world at his feet as recently as 2008.
But it was not to be. Injuries stifled the Johnson's progress, and off-the-field vices – as well as mental health issues – snuffed out what was left. An image circulated of him looking significantly overweight for a professional athlete earlier this year, and his release was confirmed by City soon after, at the age of 24.
Alongside Johnson,
Owen Hargreaves
would bring the bite. Hargreaves matured into a world-class performer at Bayern Munich, winning four Bundesliga titles and the Champions League in 2001.
But injuries hampered him even then and, following a €20 million move to Manchester United in 2007, patellar tendonitis ensured England got no further service from the man who had been voted their player of the tournament at the 2006 World Cup.
Providing the flair on the left is
Joe Cole
. The most flamboyantly gifted English midfielder since Paul Gascoigne, Cole peaked magnificently in 2006, winning Chelsea's Player of the Year as the Blues retained the Premier League title at a canter before shining for England at the 2006 World Cup.
But injuries halted Cole's ascent soon after, and cruciate knee ligament problems finished him as a top level performer. England have not found a player of his anarchic brilliance since.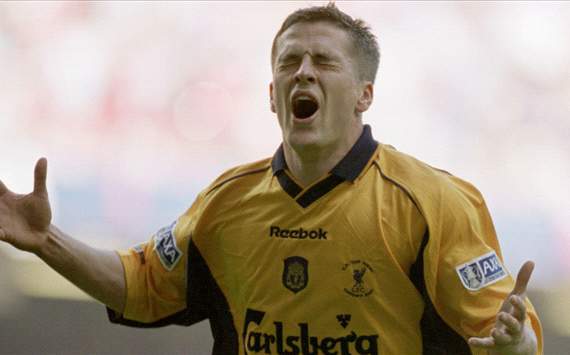 Leading the line is Michael Owen himself. He will finish his career with an impressive 40 goals in 89 England appearances, but he should have become his country's leading all-time scorer with ease.

Instead, hamstring problems reduced him to a penalty area poacher – albeit a very good one – and he has been a shadow of himself since picking up a cruciate knee ligament injury at the 2006 World Cup.

Alongside Owen is Dean Ashton who, at West Ham, matured into the kind of intelligent target man any goal poacher such as Owen would thrive alongside.

Ashton produced a virtuoso display even as West Ham lost the 2006 FA Cup final to a Steven Gerrard-inspired Liverpool, and international distinction appeared well within his reach.

But just one cap into his England career, he suffered a catastrophic ankle injury in training with the Three Lions and, after over two years of struggle, he was forced to retire at the age of 26.


The 'What Might Have Been' England XI



GOALKEEPER

Chris Kirkland
| | | | |
| --- | --- | --- | --- |
| RIGHT-BACK | CENTRE-BACK | CENTRE-BACK | LEFT-BACK |
| Wes Brown | Jonathan Woodgate | Ledley King | Wayne Bridge |
| | | | |
| --- | --- | --- | --- |
| RIGHT MIDFIELD | CENTRE MIDFIELD | CENTRE MIDFIELD | LEFT MIDFIELD |
| Kieron Dyer | Owen Hargreaves | Michael Johnson | Joe Cole |
| | |
| --- | --- |
| CENTRE FORWARD | CENTRE FORWARD |
| Dean Ashton | Michael Owen |
HAVE YOUR SAY