ANALYSIS
By Marco Trombetta
Riccardo Saponara was the young man attracting all the attention in Italy's corner of the transfer market last week as his summer move to AC Milan was confirmed. The 21-year-old will stay with Empoli for the remainder of the 2012-13 campaign, and will be playing in Serie B alongside a whole bunch of other promising youngsters who could yet be snapped up by top-flight clubs before the season is out.
While some are already at least part-owned by Serie A giants, they will all be chomping at the bit to ensure that they can break through into the top tier before long.
Goal.com
takes a look at five in-form youngsters who could be plying their trade in Italy's big league before 2013 is out.
NICOLA LEALI (19)


Virtus Lanciano - Goalkeeper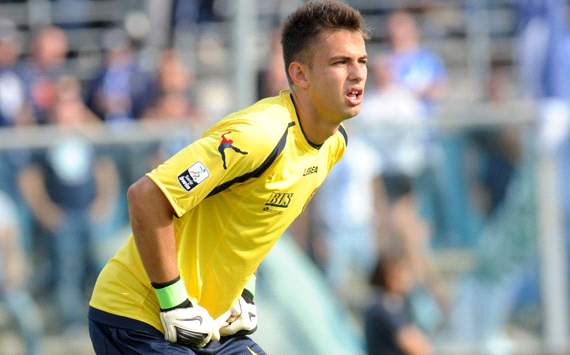 If Italian football as a whole is to finally make the decision to give young goalkeepers their chance, then Leali, like Mattia Perin, has the right kind of triangulation between age, quality and price to be considered as one of the great hopes. Juventus sent him out to Virtus Lanciano believing that he would get the right mix of experience and workload with the Serie B minnows, and that has worked to the
Bianconeri
's plan. The
Frentani
have struggled for goals this term, and it has been their ability to keep the score down at the other end which has helped them stay above the drop zone so far.
In 19 appearances this term, Leali has kept five clean sheets and conceded just 24 goals, preventing many more from passing into his net. Some of his miraculous saves have left a real impression on the supporters of both Lanciano and their opponents, and his team-mates have regularly been left to thank their shot-stopper for keeping them in games. A number of Serie A clubs have already shown an interest in this goalkeeper of enormous talent.
BARTOSZ SALAMON (21)


Brescia - Midfielder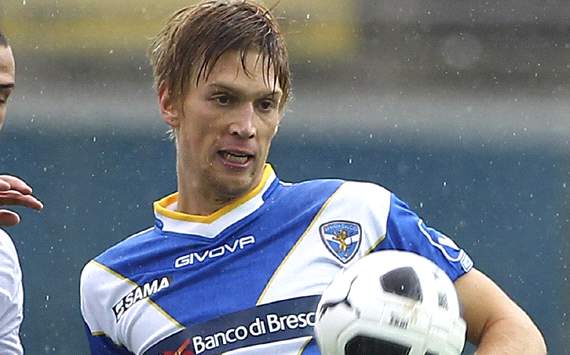 Polish star Salamon is 194cm tall and growing as a footballer with every game he plays. He may only be 21 years old, but he plays like a veteran and his flexibility is particularly precious. Having played for most of his career as a midfielder, he has been switched to the role of centre-back by Brescia coach Alessandro Calori, and the results have been outstanding.
Salamon is often the man charged with the job of beginning attacks from deep, a task which is becoming more and more important for the modern-day defender. He has also proven to be a dangerous weapon at the other end of the field, scoring three times in 20 appearances this term, with the latest being a notable strike against Crotone. With the right assistance, Salamon could be ready to make the step up to the top of the game.
NICOLA BELLOMO (21)


Bari - Attacker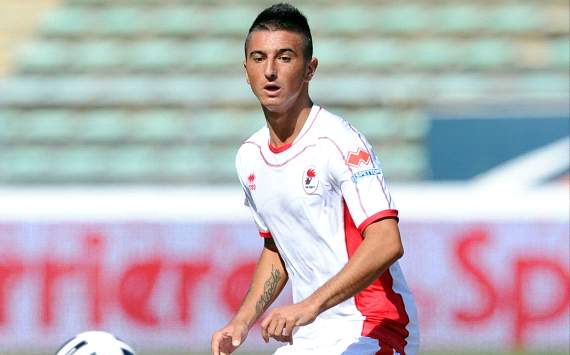 Not since the days when a young Antonio Cassano was the toast of the street of Puglia have Bari been able to boast a player of the talent possessed by Nicola Bellomo. The bright young star of the
Galletti
has a right foot to die for, and moves like very few can, both with and without the ball. In 20 games this term, he has scored six goals and provided the last pass for five more, thanks in part to a magnificent deadball delivery.
He has the famed number 10 on his back, and the reason for that is obvious. Typically, the shirt is given to the player who can make the difference, who can decide a match in a split second. And it hasn't gone unnoticed by some Serie A giants that the second tier has become mesmerised by Bellomo's talent, with Milan thought to be leading the chase for his signature.
SIMONE ZAZA (21)


Ascoli - Striker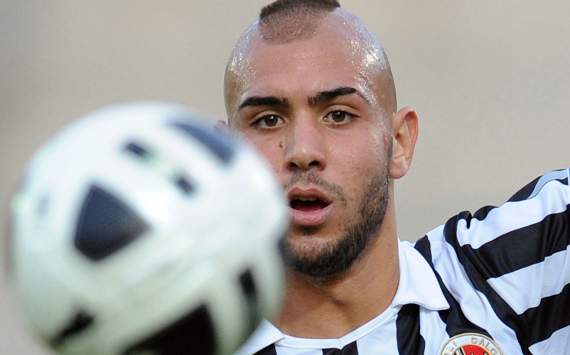 Another number 10 to show he can make the difference is the man assigned the shirt at Ascoli. Now owned by Sampdoria, Simone Zaza's schooling took place in the colours of Atalanta, but it has been during this term that his real talent has become clear. Following seven games without a goal to start the campaign, the striker decided to really kick into gear, and he has led the
Picchio
from the front ever since.
In his following 13 games, he struck 10 times, showing a full repertoire of finishing abilities. His goals, in fact, have come from an almost entirely different range of positions and angles, but what has remained constant has been that same eye for goal. He sees the opposition's net even with closed eyes, and one would guess that Sampdoria's backroom staff are kicking themselves as they watch him excel away from their ranks right now. Meanwhile, Giuseppe Marotta, who was with him in Liguria, is reportedly hoping to take him from one black and white shirt to another by snapping him up for Juventus.
RICHMOND BOAKYE (19)


Sassuolo - Attacker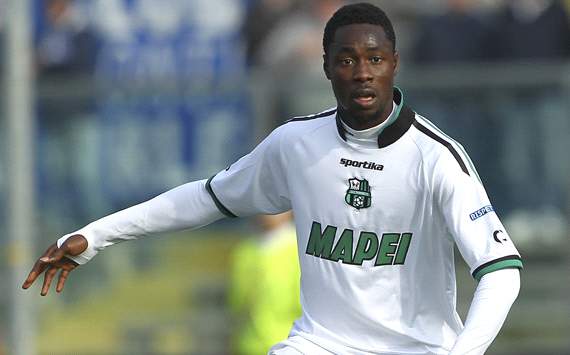 Of the five, Boakye's is most certainly the most 'commercial' name, but beyond all that he is probably the player most ready for Serie A. At league leaders Sassuolo, particularly during 2012-13, he has found a real continuity in his play. He has already found the net nine times in 18 matches, having netted 10 times in total last term.
At just 19 years of age, Boakye is already one of the best strikers in the Ghana national setup, and he will be donning the No.18 shirt for the Black Stars at this month's Africa Cup of Nations. He is a decent candidate for many top flight clubs who have struggled for goals this term, but is co-owned by Juventus and Genoa. Could he be recalled by the
Bianconeri
during the coming 12 months? Who knows. But one thing that is certain is that Boakye represents the future with a capital 'F'.