ANALYSIS
By Oliver Platt
This is not Tottenham, and Harry Redknapp acknowledged as much in his first press conference since his appointment as the new manager of QPR. The 65-year-old boss lifted Spurs out of a dreadful start to the season upon his arrival at White Hart Lane but the problems at Loftus Road run deeper.
After 12 matches without a win and with Redknapp ready to become the new coach of the Ukraine national team, chairman Tony Fernandes removed Mark Hughes from his post and called on the experienced Englishman.
Goal.com
examines the issues Redknapp must address to succeed in his new role.
TIGHTEN UP IN DEFENCE - ESPECIALLY AT SET PIECES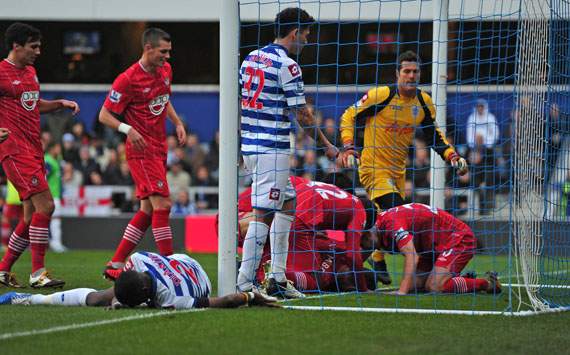 QPR have conceded from or in the aftermath of a set piece situation nine times in 13 matches this season. It is a staggering statistic and while deducting those goals to demonstrate how they might be doing is somewhat simplistic, they would, for purposes of illustration, theoretically have collected 10 more points had they defended set plays perfectly.
This must be Redknapp's first port of call. There is no good way to allow goals but to lose your grip on a win or a draw by conceding from a corner kick is particularly demoralising. The problem never improved under Hughes and, indeed, Manchester United scored twice from such opportunities to win 3-1 after the Welshman's dismissal. Any improvements QPR make in open play will be undone if this issue is not addressed.
EASE THE PRESSURE ON CISSE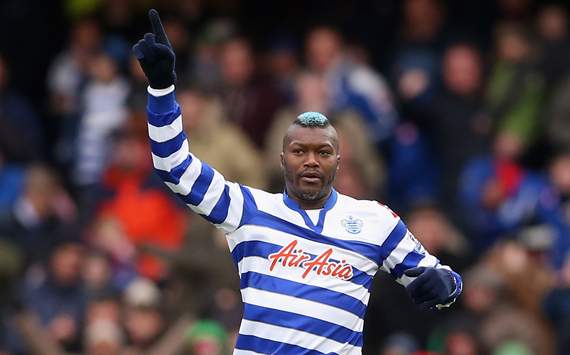 Djibril Cisse has not played well so far this season but, for now, QPR are stuck with him. Bobby Zamora, still their top scorer with four goals in all competitions, is out until February with a hip injury and Andrew Johnson faces an even longer spell on the sidelines with a knee problem.
The latter's fitness problems have come to be expected but the loss of Zamora is a considerable blow. It leaves Cisse as the only recognised centre forward in the squad and the Frenchman has not carried his blistering form in 2011-12 into the new campaign.
Redknapp has no option but to place his faith in the 31-year-old until January, though, so he must draw more goals out of his attacking midfielders. Jamie Mackie has been underused, but his energetic and hard-working style should stand him in good stead. He was immediately reinstated to the starting line-up by the club's caretaker bosses, Mark Bowen and Eddie Niedzwiecki, and scored the first goal against United on Saturday.
Adel Taraabt and Junior Hoilett are talented and capable of chipping in, too. Taraabt has been a shining light in the gloom of Loftus Road so far this season and Hoilett looked a coup when he signed after the expiry of his contract at Blackburn Rovers, but the Canadian has scored just once in the league so far.
BE POSITIVE AND ENCOURAGE AN EXPANSIVE STYLE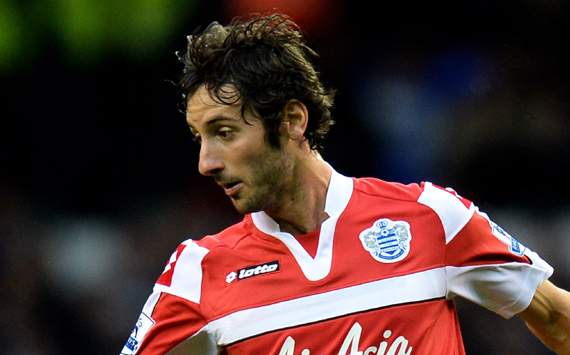 "He is a great player, first and foremost," Hughes said upon signing Esteban Granero. You don't play at a club like Real Madrid if you're not and he is very well regarded there." The 25-year-old is a skilled, intelligent and ambitious midfielder who many predicted would become the lynchpin of the new-look QPR team. But things have not worked out as planned.
Granero, like Hoilett, was dropped to the bench by Bowen and Niedzwiecki for the match against United. Before that, in the disastrous defeat at the hands of fellow strugglers Southampton, he was shifted out to the right wing.
Redknapp's priority will be discipline, hard work and defensive solidity but he has the players in midfield to work towards the kind of much-admired style of play he developed at Tottenham.
Alongside Granero is usually Alejandro Faurlin, a highly underrated playmaker with a sweet left foot. With that duo at the centre of their play, there is no reason Redknapp cannot place an emphasis on keeping the ball and taking the game to the opposition, at least at Loftus Road.
KEEP DISILLUSIONED PLAYERS HAPPY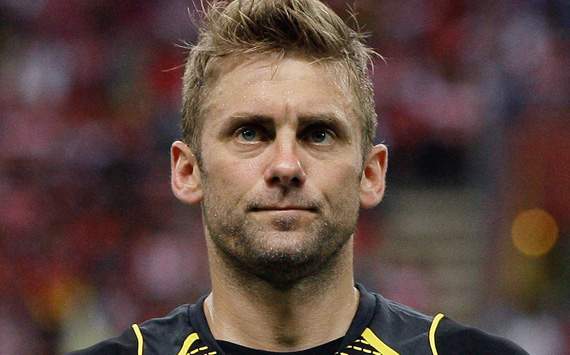 Hughes may have simply been determined to strengthen his squad with the signing of Julio Cesar, and he probably did just that. Such an opportunist transfer policy, though, makes a mockery of the long-term plans he will have sold to Rob Green when the goalkeeper opted to join the R's on a bumper deal after leaving West Ham. Green may not often be on the pitch but he is in the dressing room, and the disillusionment those kind of decisions can create cannot be healthy.
Just as damaging to team spirit has been Hughes' bias towards the players of pedigree he acquired over the summer. It is difficult to identify exactly what Jose Bosingwa has offered that has seen him start nine top flight matches so far. The former Chelsea right-back was another casualty at Old Trafford and Stephane Mbia, playing out of position, was a significant improvement at right-back.
Players such as Shaun Derry and Clint Hill are far from long-term solutions but in the immediate future, they can help - things can hardly get any worse and they will at least fight for the cause. Redknapp should not overlook them like Hughes did.
BUILD MORALE, DON'T DESTROY IT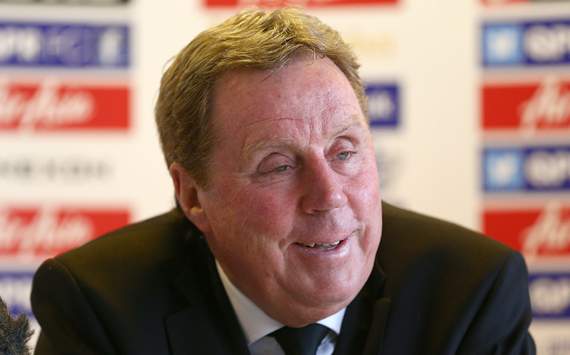 Redknapp said it best himself. "It's up to the people who run the team to get the best out of what's here," he insisted when pressed on his early plans for the January transfer window. "I'm sure if there's one or two in the window, a couple of loans or whatever, then we'll be interested, but there's not going to be wholesale spending. That wouldn't be fair on the owners who have spent a lot already."
The task facing Redknapp is not one of destroying and rebuilding; he must lift the spirits of the players at his disposal and create a sense of togetherness among the new faces still adjusting to life in west London. Redknapp did not pull any punches in his appraisal of their displays thus far but soon, he will be protecting the players;
his
players.
Follow Oliver Platt on