ANALYSIS
By Kris Voakes | Italian Football Writer
The run is over. Finished. Thanks to Inter's 3-1 win in Turin on Saturday, Juventus will head for Pescara on Saturday knowing that a positive result will leave them with a one-game unbeaten run, rather than 51. Their 49-match streak is now a thing of the past and Antonio Conte's side need to get back on the horse in order to kick their
Scudetto
charge back into action.
But is that easier said than done? The psychological effect that the loss of that sheen of invincibility can have should not be underestimated, and it is up to the
Bianconeri
to prove that they are a true champion outfit by casting aside the weekend's result and marching on regardless.
They are far from the first side to be charged with the task of rebuilding their unbeatable reputation though.
Goal.com
takes a look at other teams who have seen long streaks without a loss ended, and studies how each club reacted to the disappointment.
AJAX 1994-96 (52 games unbeaten)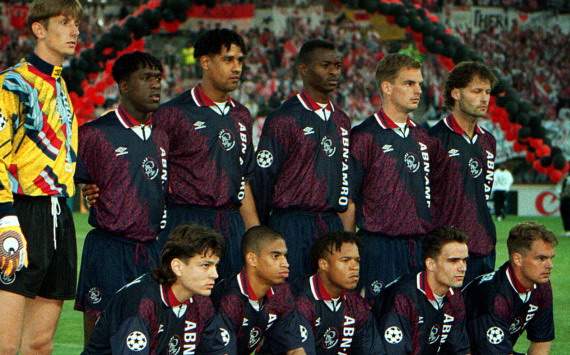 For the best part of two years, Ajax didn't just beat teams, they battered them. In their 52-game run from the beginning of the 1994-95 season to the opening game of 1996, Louis van Gaal's superstars scored 168 goals and conceded only 34. After scoring 33 times without reply over the first nine games of 1995-96, they reacted to falling 2-0 behind in the early stages of their trip to Feyenoord by taking the lead before half-time and eventually winning 4-2. No matter what the scenario, they looked untouchable.
It was Willem II, who would eventually finish 12th in the Eredivisie, who surprised everyone by curtailing the
Godenzonen
's march through the league with a 1-0 win in Tilburg, and suddenly the whole of Netherlands found Ajax easier to score against. They would still add another Dutch title to their locker that season - a third in succession - despite a total of three defeats, but after losing the Champions League final to Juventus, their superstar team began to break up.
Since their move to the Amsterdam ArenA that summer they have added just five more league championships in 16 years and after always finishing inside the top three for 31 successive years, they have since missed out on the podium in the Eredivisie on four occasions.
ARSENAL 2003-04 (49 games unbeaten)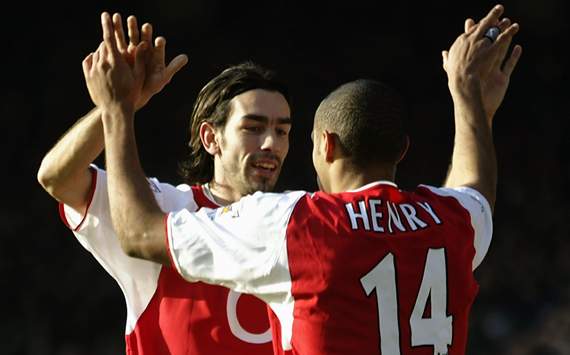 Known as 'The Invincibles', Arsene Wenger's class of 2003-04 became the first team for over a century to go unbeaten throughout an entire season in the English top flight. And when Thierry Henry, Robert Pires et al continued to fire on all cylinders at the beginning of the following campaign, many had them down as surefire champions once more.
But their hopes of stretching their unbeaten run to 50 were brought crashing down by an uncompromising Manchester United performance at Old Trafford, with the Red Devils coming out 2-0 winners. United would later complete a league double over the Gunners, who fell to five defeats overall and surrendered their title to Chelsea, though they would get revenge on Sir Alex Ferguson's side by beating them in the FA Cup final.
That triumph in Cardiff, though, is Arsenal's most recent major trophy, with their seven-year drought having coincided with the repeated loss of top-name stars, and Wenger's current outfit are a shadow of the team that wowed the Premier League public on a weekly basis during the early part of the last decade.
AC MILAN 1991-93 (58 games unbeaten)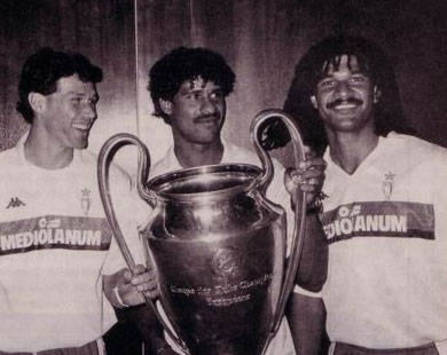 One of the finest football teams of all time, and - thanks to Inter's win at the weekend - still untouched as the holders of the longest unbeaten run in Italian league history, Fabio Capello's AC Milan side swept aside all comers at a time when Serie A was the most formidable competition in the game. Boasting the best defensive unit anyone cares to remember and the masterful Dutch trio of Frank Rijkaard, Ruud Gullit and Marco van Basten, winning became second nature to them between May 1991 and March 1993.
Faustino Asprilla scored the only goal in Parma's visit to San Siro to stop them dead in their tracks, and they would win only one of their next 10 games too, yet still still managed to claim the
Scudetto
thanks to the massive lead they had built up during their record run. They did fall short in Europe, though, going down 1-0 to Olympique de Marseille in the inaugural Champions League final, but would bounce back the following season, winning both the
Scudetto
and the European title thanks to an astonishing 4-0 demolition of Barcelona's Dream Team.
Unsurprisingly, the club has been unable to replicate such consistency of brilliance, winning only four of the last 18 league titles after Marcello Lippi's Juventus began to dominate, though they have added two further Champions League successes under the continued guidance of record-breaking president Silvio Berlusconi.
PENAROL 1966-69 (56 games unbeaten)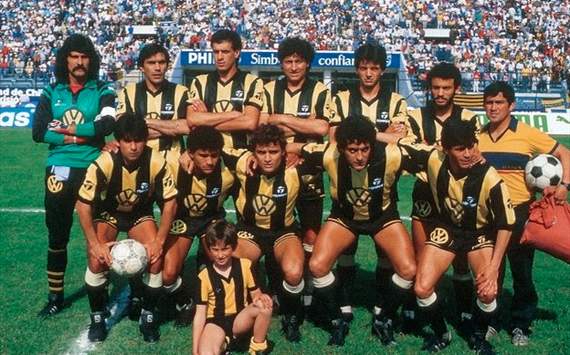 The
Carboneros
achieved success like never before in the 1960s - and they have never since matched their phenomenal record of that spell - winning seven titles in a decade. Towards the end of that magnificent run, they became simply unstoppable, with their back-to-back titles of 1967 and 1968 each coming with a zero in the loss column.
It was on September 14, 1969 that they were finally beaten for the first time in three years, with Liverpool inflicting on them a 2-0 defeat which would be repeated a fortnight later by eventual champions Nacional, who would themselves record an unbeaten season.
Penarol have added another 16 Uruguayan championships to their trophy room in the 43 years which have followed, but their continental and world successes of that period - they won three Copa Libertadores, two Intercontinental Cups and a Supercopa Sudamericana during the 1960s - haven't come at the same rate. They added another Intercontinental crown and two more Libertadores titles in 1982 and 1987 (above), but have fallen off the radar outside of Uruguay since then.
STEAUA BUCHAREST 1986-89 (104 games unbeaten)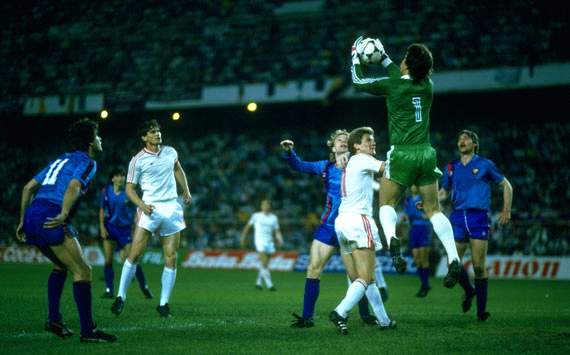 While they were also making a name for themselves with unprecedented continental success in the late 1980s, Steaua Bucharest were building a dynasty in Romania unparalleled at the top of the game anywhere in the world. The unbeaten streak ran for 104 domestic league fixtures over a period of 39 months between June 1986 and September 1989, and though their mark has since been superseded by ASEC Mimosas' 108-match run of 1989 to 1994, it remains a European record unlikely to ever be broken.
The
Ros-Albastrii
were eventually knocked off their perch by city rivals Dinamo, and that 3-0 home defeat would be the start of a downturn in form after the exits of several key players to western European clubs following the Romanian Revolution.
They did bounce back in the mid-90s to equal a national record of six straight league titles, but have never been able to recover the form on the continent which saw them win the European Cup in 1986 and reach a further final and semi-final in the three years that followed, plus carry home the 1986 European Supercup. In the 23 years since their dominance ended, they have reached only one European semi-final, in the 2005-06 Uefa Cup.
Beyond those memorable marks, Celtic's 1915-17 vintage, who recorded 62 games without a loss, have been succeeded by another century of glory, with the Hoops collecting a total of 43 Scottish league titles in their history, while world record-holders ASEC Mimosas followed their unequalled 108-match run with a further 12 Ivorian league crowns in the following 16 years.
Boca Juniors' 40-game run of 1998-99 was actually only the start of the club's greatest ever era, winning three Copa Libertadores and two world crowns in the following four years, but Porto's 55-match streak of 2010-12 was notable for coming under the guidance of three different coaches as Jesualdo Ferreira, Andre Villas-Boas and Vitor Pereira combined to record a Portuguese record. Since that run was ended by Gil Vicente in January of this year, the
Dragoes
have claimed another domestic crown and are yet to be beaten again in 21 fixtures.
So Juventus would not be the first side to suffer a flop following the end of a long unbeaten stretch, but likewise there are plenty of examples of sides recovering quickly to continue domestic dominance. Which category will Antonio Conte's men fall under? Only time will tell.