Ronnie Whelan

Ireland Columnist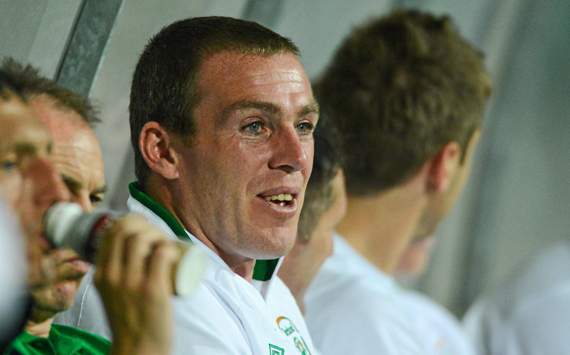 "Without [Richard] Dunne, we look shakey at the back"
Every time you begin a campaign, you have to be optimistic and I think the players will have a lot of optimism heading into this game. It is a difficult group, with Germany, Austria and Sweden, but I am sure that the players will be confident that they can get good results along the way, results that will get them through the group.
But they need a good start. A good start against Kazakhstan tonight is vital for the players, to help them get over the disappointment of Euro 2012, and to give them confidence.
We have a few key players missing tonight, with the retirement of Shay Given and Damien Duff, while Richard Dunne is injured and I would be concerned that their replacements will struggle to fill the void. At the back, Sean St Ledger did well alongside Dunne during the last campaigns, but without Dunne, we look shakey at the back. We might get away with it tonight, but against better opposition I would be worried.
Simon Cox is playing on the wing and I do not see the reasons for it - Cox does not play on the wing for his club, it is not really his position. With that in mind, I genuinely do not understand why Trapattoni has left out James McClean, who is an out and out winger, who can run at defenders and who will defend for the team. Obviously Trapattoni feels that this is the best way to go, but that remains to be seen.
We have a situation where Championship and MLS players are keeping Premier League regulars out of the team. Now, had we won all of our games at Euro 2012, we wouldn't be criticising the team selection, but we did not win any games. The selection of Paul Green, for example, is probably the main reason why Darron Gibson pulled out of the squad. Gibson has had a great start to the season with Everton and had been playing well towards the end of last season and he was not happy about being overlooked in favour of Paul Green during Euro 2012, while another in-form Irish player, Shane Long, has also been at loggerheads with Trapattoni.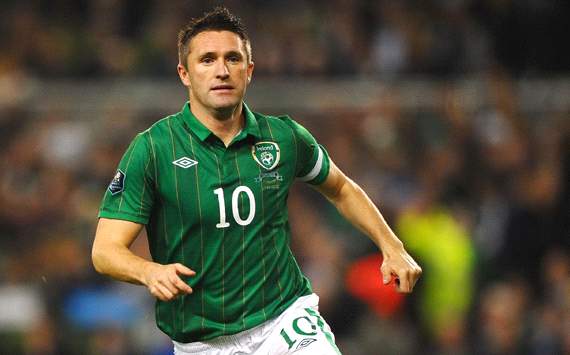 "Keane is the type of player who can get a goal from nowhere"

It seems as though there is a little bit of unrest in the squad with regard to the manager, and that is never good. It is difficult to say whether or not Trapattoni could or should have done more to diffuse such situations. His main concern is and always has been results on the pitch and he will continue to pick the teams that he thinks will best achieve the results.
One player who has stuck around amid the retirements and speculation is Robbie Keane and he is set to start tonight. Keane is the type of player who can get a goal from nowhere, he is our top goalscorer and there is no doubt that he is a good player to have around. I don't think Trapattoni will change the system drastically while Robbie Keane is still in the team.
You would hope that the team can get a win tonight against Kazakhstan and kick off the campaign with three points. The likes of Germany, Sweden and Austria will take points off each other, so Ireland must make sure to beat Kazakhstan and Faroe Islands home and away. If we cannot do that, we simply do not deserve to qualify.
The road to Brazil 2014 begins here! Goal.com will be streaming Republic of Ireland's World Cup qualifier against Kazakhstan at 17:00BST via Liversport.tv on Friday. Click here to subscribe!