By Kris Voakes | Italian Football Writer
Serie A constantly amazes the footballing world by being the most unpredictable league in the game, with madcap presidents, mouthy players and bonkers fans throwing up bizarre stories almost by the day.
But all of that just makes it even more fun to attempt to predict what will happen between now and May 26. There are bound to be scandals, arguments, controversies, goals (not so certain if you're Marco Borriello) and gaffes (yes, that's more like Marco's domain), but how will these unfold over the coming months?
Below is a light-hearted - yet extremely realistic - month-by-month prediction of what is likely to take place in Italy this season…
25th/26th:
The new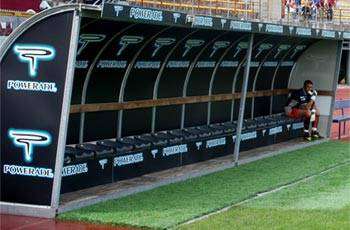 12-man bench rule causes problems across the league as substitutes fight for space in the ill-prepared dug-outs. At Fiorentina-Udinese, six
Viola
subs refuse to warm up for fear of losing their comfy seat.
27th:
After his side let a 2-0 lead slip at home to Napoli, Giuseppe Sannino is sacked by Palermo president Maurizio Zamparini after just one game in charge. Zampa says this is part of a new tactic whereby he will now announce 38 coaches in one season in order to "keep things fresh".
28th:
Udinese qualify for the Champions League group stages, prompting Giampaolo Pozzo to sell Antonio Di Natale, Danilo and Pablo Armero. "People offer big money for Champions League quality players," explains the stingy club owner.
31st:
Mario Balotelli is a studio guest as the Champions League draw is broadcast around Europe and is heard cheering as Manchester City are selected in the same group as AC Milan. "Yes!" he exclaims, "I was hoping we'd get City."
SEPTEMBER

1st:
The transfer window slams shut, with Silvio Berlusconi's boast that
Milan have saved themselves €150 million being made to look a little premature as he is informed that merchandising sales are down by €170m since the sales of Thiago Silva and Zlatan Ibrahimovic.
2nd:
After a 2-0 defeat at Bologna leaves the
Rossoneri
bottom of the table, Uefa reject a plea by Berlusconi to have the transfer window extended and all summer sales expunged.
10th:
There are claims that the
Calcioscommesse
investigations may have gone a little too far after a butcher, an accountant and a sales clerk from Rome are given four-month touchline bans for betting on Lazio to lose at Inter in January. "Why wouldn't we be able to bet as regular citizens?" they ask in a statement. "And besides, everyone knew Lazio would bottle it."
16th:
Alberto Aquilani scores his first goal in Fiorentina colours against Catania and unveils a t-shirt saying "Are you watching, Dalglish?" His display sparks laughter among football pundits, who ask: "Surely if Kenny Dalglish had ever watched him play in Serie A they might both still be at Liverpool?"
26th
:
A pitch invader with a flamboyant moustache and a hat momentarily brings a halt to proceedings as Fiorentina host Juventus. After whispering something into the ear of Giorgio Chiellini, the mystery man is led off the field by stewards, who rip off his cap and dodgy facial hair to reveal Antonio Conte. The coach's touchline ban is extended by a month.
OCTOBER

7th:
Milan go down 2-0 in the
Derby della Madonnina
against Inter, and Silvio Berlusconi, seeing a chance to save more money, warns the
Rossoneri
squad that they will not be paid again until results improve. To Berlusconi's dismay, his side embark on a long unbeaten run.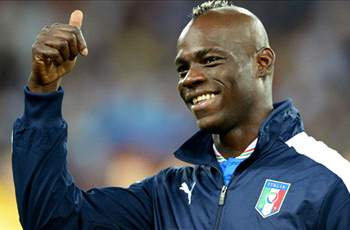 10th:
Mario Balotelli explains that his forthcoming fatherhood has helped him to become a much more mature person, and claims that his "childish antics" are a thing of the past.
12th:
Balotelli misses Italy's World Cup qualifier in Armenia after being kicked off the team plane for ignoring warnings about firing spitballs at the air stewardesses.
21st:
Walter Mazzarri is left screaming in the face of a linesman after the questionable award of a first-minute throw-in during Napoli's trip to Juventus. Mazzarri is sent to the stands and later claims that "evil forces are still at work in Serie A".
22nd:
Aurelio De Laurentiis announces that he is to make a feature film on the "mysterious happenings" within refereeing following the weekend's events at Juventus Stadium. "It will be my final involvement in this ridiculous industry," he adds, without specifying whether it is football or film he is quitting.
31st:
Antonio Conte is handed an extra two-month ban after assaulting a cameraman in the media room toilets, taking his place pitchside, and barking orders to his team from behind the lens during a 1-0 win against Bologna.
NOVEMBER

4th:
Juventus claim a 2-1 victory over Inter thanks to a late own goal by Andrea Ranocchia. It is the former Genoa man's second of the match, putting him one clear of Alessandro Matri in the
Bianconeri
's scoring charts.
11th:
Roma lead 5-1 with 30 minutes to go in the
Derby della Capitale
against Lazio, prompting coach Zdenek Zeman to pass cigars around among his substitutes. The
Giallorossi
eventually win 8-2, but many fans miss the last three goals due to the smoke cloud forming above the Roma bench.
21st:
Mario Balotelli proudly announces the birth of his son Mario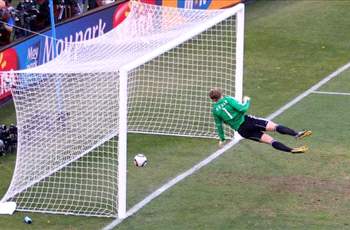 Ignazio Leonardo Andrea Nereo Balotelli, but rubbishes claims that the baby's initials hide a sporting allegiance.
25th:
Juventus hold on to draw with Milan after referee Nicola Rizzoli decrees that a late Giampaolo Pazzini effort has not crossed the line. Adriano Galliani says he has evidence on his phone that the goal was fair, but has no answer when asked why Gianluigi Buffon looks a lot like Manuel Neuer in the photo he provides.
DECEMBER

6th:
A stoppage-time equaliser for Milan against Cluj sees the
Rossoneri
into the last 16 of the Champions League. "This competition is in our DNA," boasts Galliani.
14th:
Milan, Juventus and Udinese are all given tough Champions League fixtures after second-place finishes in their groups. To make matters worse, Uefa explain that Germany are guaranteed another extra spot in the competition next year after Borussia Monchengladbach finish top of their Europa League group ahead of Motherwell, Neftci and Dila.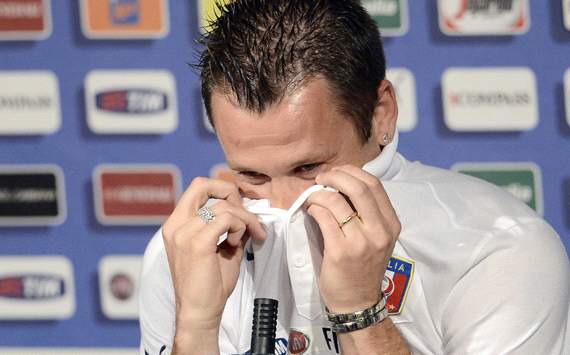 Cassano |
"If the president asks, you haven't seen me"
15th:
Antonio Cassano is suspended by Inter after launching into a tirade against club president Massimo Moratti, calling him a "clueless old codger". The striker says he is curious as to how Moratti found out since he had been on his Telecom Italia mobile phone to his wife when the phrase slipped out.
16th:
Juventus beat Atalanta to confirm themselves as winter champions. Andrea Agnelli announces that the club shirt will bear the motto "30-and-a-half on the pitch" from the beginning of 2013.
22nd:
Serie A goes on strike once more as the league's players complain about working conditions. A collective statement is issued on the AIC's behalf, claiming that it is "just too cold to be playing at this time of year."
JANUARY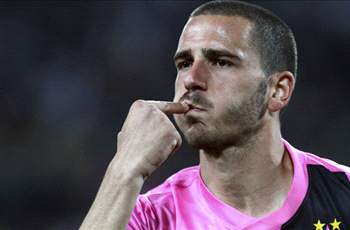 6th:
With Juventus needing only to avoid defeat to equal Milan's 58-game unbeaten record of the 1990s, they lead Sampdoria 2-0 at half-time. However, Leonardo Bonucci hands two easy assists to Nicola Pozzi in front of goal by falling over his feet, then heads in a late own goal as the
Blucerchiati
end the home side's run.
7th:
Several Juve fan sites proclaim Bonucci to be better than Franco Baresi.
14th:
Jeremy Menez begs Roma to take him back after failing to make the Paris Saint-Germain starting line-up for four months. "They stitched me up by signing some actual talent," he tells friends at Trigoria.
21st:
After scoring one goal in four appearances amid 11 muscle injuries in 2012-13, Alexandre Pato is the subject of a €40m bid from PSG. The bid is accepted by Adriano Galliani, who admits that the Brazilian is "more use to medical science than he is to football."
22nd:
Silvio Berlusconi puts a block on Pato's move to PSG, with Galliani praising his boss for "the only decision any right-minded president would ever make."
23rd:
Alexandre Pato and Barbara Berlusconi announce their engagement.
31st:
Milan complete their January business by selling Kevin-Prince Boateng and Antonio Nocerino to PSG, with Sampdoria's Nicola Pozzi and Ternana's Davide Sinigaglia brought in as replacements.
FEBRUARY

14th:
Fast running out of coaches to appoint, Maurizio Zamparini says he will look to the world of celebrity to occupy the Palermo bench, with singer Vasco Rossi handed the reins for the game against Chievo.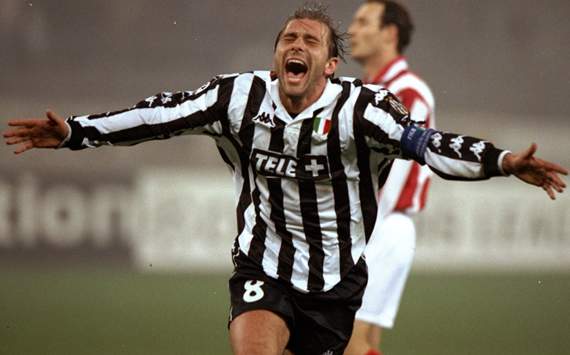 Carrera senior? |
Massimo's lucky mascot celebrates victory over Roma
17th:
After Massimo Carrera asks that his older brother be allowed to sit on the bench with him as he looks for ways to end Juve's six-match losing streak, Roma later demand a rematch after it is discovered that the old man alongside Carrera in the Olimpico dug-out was actually Antonio Conte in disguise. Conte is banned for a further 36 months.
24th:
Giampaolo Pazzini turns in his best performance for Inter by continuing his goalless spell at Milan with a poor showing in the local derby. Wesley Sneijder scores the only goal of the game and celebrates by bursting into tears and tweeting his wife from the home dug-out.
MARCH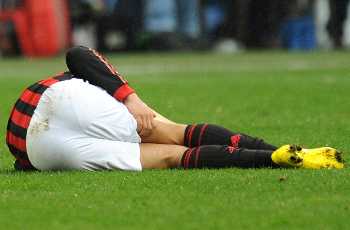 1st:
Alexandre Pato is ruled out for the rest of the season with a hamstring injury. Massimiliano Allegri says he expects him back in two weeks.
3rd:
Pato tears his groin lifting his boot as the fourth official checks his studs when he is about to replace Robinho against Lazio. He is later informed by MilanLab officials that he should take at least two years out of the game. Allegri says he expects him back in three weeks, while Adriano Galliani gets back on the phone to PSG.
26th:
Mario Balotelli scores his first international hat-trick in the
Azzurri's
5-0 win over Malta and immediately demands that he be awarded the Freedom of Ta'Qali as a result. "They have never seen such heroics here, so it is not much to ask," he says. "In fact, shouldn't I become the honorary prime minister of Malta? I think I should."
30th:
In the
Derby d'Italia
, there is more controversy when Inter place celebrity fans Elisabetta Canalis and Belen Rodriguez behind Samir Handanovic's goal in a bid to distract Juventus' strikers. When the plan backfires and Matri bags the only goal of the game, Massimo Carrera asks for the girls to be present at all of the former Cagliari player's fixtures in future.
APRIL

2nd:
Presented with an open goal against Barcelona, Robinho scores... No, seriously.
6th:
German striker Miroslav Klose grabs another late derby winner for Lazio against Roma, prompting several Bundesliga officials to petition Uefa for yet another extra Champions League place. "If we are dominating their league, we should simply be allowed to hand out the spots ourselves," says a BuLi spokesman, before being reminded that Klose's Lazio remain in 16th place despite the win.
10th:
Milan are knocked out of the Champions League thanks to a 2-1 defeat at Camp Nou. The
Rossoneri
look set to progress on the away goals rule until Sergio Busquets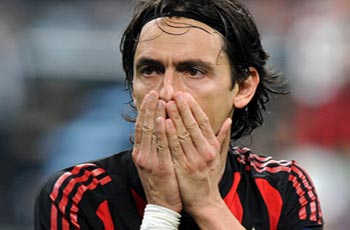 falls over in the box in the 90th minute and Lionel Messi lashes home from the spot. The onlooking Olympic diving champion David Boudia presents Busquets with his London 2012 gold medal after the match. "Even I can't match such consistent brilliance like that," says Boudia as he trudges away.
14th:
Filippo Inzaghi's Milan
Allievi Nazionali
side break the world record for the number of offsides in a single season.
21st:
Juventus fashion an astonishing 127 shots at goal against Milan from 94 per cent of possession and an 87 per cent territorial advantage. The
Rossoneri
win 1-0.
28th:
Siena are relegated, with former coach Antonio Conte being banned for a further 10 months after he is overheard by a reliable witness named Filippo Carobbio saying: "I knew they wouldn't stay up this year."
MAY
5th:
Giampaolo Pazzini scores his first goal for Milan against Pescara, but is rightly flagged offside and remains level with Roma's Marco Borriello in the
capocannoniere
race.
12th:
Juve clinch the title with victory over Cagliari. Antonio Conte is forced to watch the celebrations from among the crowds in the centre of Turin after being told that his touchline ban also applies to open-top buses.
19th:
Champions Juventus end the season with a new record of 3,281 chances created in a single campaign. Alessandro Matri tops their scoring charts with six goals.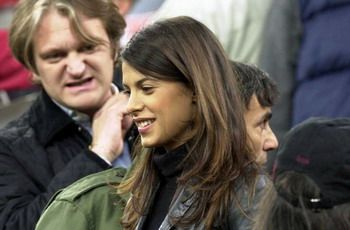 25th:
Italy suffer a further coefficient blow as Uefa decide to hand the
bel paese
's final Champions League place to Germany thanks to Wolfgang Stark's appointment as referee in the final between Real Madrid and Manchester City. When the FIGC complain, the Italians are handed three extra Europa League spots as punishment.
26th:
In the Coppa Italia final, Palermo upset the odds by beating Juventus 4-0.
Rosanero
coach Elisabetta Canalis is sacked by Maurizio Zamparini midway through the post-match presentation.
Follow
Kris Voakes on