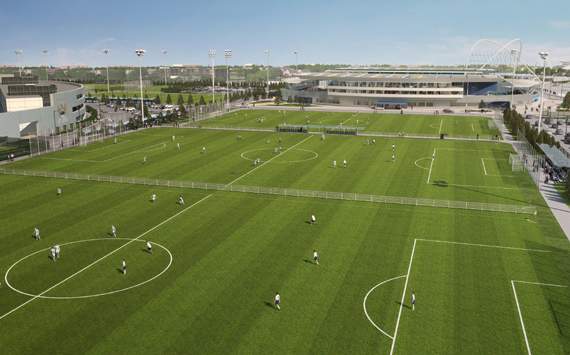 SPECIAL REPORT
By Jonathan Birchall | Deputy Editor
It was always likely to be a summer of introspection for English football. With another failed major tournament to tick off the list, a racism trial for the former captain of the national team and £361 million (
€
438m)
Premier League
losses announced, it was time for another long look in the mirror. And then came the Olympics.
As if to magnify football's deficiencies, London 2012, and more specifically Great Britain's athletes, overwhelmingly delivered over the past 3 weeks, coming as if from nowhere into the public consciousness.
The slogan of the Games, 'Inspire a Generation' looked like PR guff to the cynics a month ago; now it is the mantra which all sport should seemingly follow.
And what an example to replicate. From Saskia Clark's West Mersea Yacht Club in East Anglia to Finchley Amateur Boxing Club in north London, home of super-heavyweight gold medallist Anthony Joshua, English talent is being moulded into the best in the world largely thanks to the combined efforts of UK Sport, the English Institute for Sport and each discipline's individual association.
Yet with more money, manpower and fanpower, surely the Premier League, also the so-called finest on the planet, should begin to yield the same results.
A sea change in youth development has, at least on paper, begun. As of October last year, the Elite Player Performance Plan (EPPP), designed "to take Premier League Youth Development to the next level", was controversially accepted by 46 of the 72 member clubs of the Football League in a move that will see a four-tier academy system introduced, as well as a fixed transfer tariff for youth players.
FIVE YOUNGSTERS TO WATCH IN 2012-13

CHUKS ANEKE | ARSENAL



Aneke has impressed for Arsenal during their pre-season tour this summer and with Jack Wilshere set to be sidelined until October, the central midfielder could stake his claim for a first-team spot.

TYLER BLACKETT | MANCHESTER UNITED



Amid their interest in Leighton Baines, Manchester United may already have the answer to their long-term left-back dilemma in Blackett. The 18-year-old has shown his potential in pre-season and could challenge Patrice Evra this term.

ALEX KACANIKLIC | FULHAM



With a keen eye for goal and an accurate delivery, the Sweden Under-19 international has lit up Fulham's flanks in pre-season. Expect him to feature under Martin Jol this campaign.

RAHEEM STERLING | LIVERPOOL



The 17-year-old struggled for opportunities under Kenny Dalglish but since the arrival of Brendan Rodgers at Anfield, the midfielder has been involved in Liverpool's pre-season and Europa League action. Sterling should be handed a chance to shine this term.

HARIS VUCKIC | NEWCASTLE UNITED



The midfielder was given a glimpse of Premier League life last season before his campaign was cut short with a knee injury. Competition for places is tough under Alan Pardew but Vuckic could be given the chance to impress.
The new tiered system is already becoming part of the general football discourse, as the Premier League's independent auditing team continues to grade clubs on criteria such as training facilities, education and welfare provisions, and the productivity of their respective academies in the past.
Fulham, Manchester City, Middlesbrough, Southampton, Stoke, Sunderland, West Ham and Wolves have already announced confirmation of their elite Category One (Cat1) status, the top tier for which 23 clubs applied.
This level will, in theory at least, more than double the amount of time players spend being coached during their development, in addition to enhancing their education outside of the game and in the classroom.
It is a system that Justin Andrews, founder of European youth tournament The NextGen series, has seen yield results. He points to Sporting Lisbon's Academia de Alcochete, which has produced the likes of Cristiano Ronaldo, Nani and Joao Moutinho in recent years, as an example to follow.
"There is very much a campus structure," he said of the Portuguese club to
Goal.com
. "The philosophy and discipline that they put in place, and the amount of time they spend with the boys is different to the UK.
"I think the balance between education and football development is interesting and that's something Sporting do very well. They have classrooms and have done for a very long time and the boys stay there.
"It's a boarding school mentality; 'you come here, you learn with us, you train with us and then at weekends you play your game.'
"In England, you turn up at the club, you play and then you go home. It's all about increasing touch time.
"If you're a golfer, the more time you spend with a club in your hands, the better you're going to be and it is the same with football. It's as simple as that."
Cat1 status will allow for this far more hands-on approach, with EPPP also bringing about the abolition of the so-called 90-minute rule, due to which academy players are required to live within an hour and-a-half of the club.
A minimum of 18 full-time staff working on an operational budget of £2.5 million (
€
3m) must be available to a Cat1 club and as such, the Premier League's biggest outfits are looking to take advantage, with Manchester City having started work on an 80 acre site that will become the aptly named 'Etihad Campus'
(pictured above)
, where their young players will live, train and study, only yards from the Etihad Stadium proper.
At Liverpool, academy director Frank McParland works with Barcelona's former technical director Pep Segura
in a similarly rounded approach at the club's centre in Kirkby.
"The biggest thing for us is working with the players and teaching them what it's like to be a Liverpool player," he told Goal.com. "It's not just about what you do on the pitch but what you do off it as well.
"Our head of education Phil Roscoe has had a massive influence on how the kids come through. He has an education programme but he also works with them individually and with psychologists to have a big influence in what we do off the pitch at Liverpool.
"In the past the training was very much about the individual, rather than the team. We work on both now - it's a team game but we still want the kids to be individuals within that."
Progress at youth level for the country's biggest clubs is quickening, with self-sustainability the buzzword for clubs wary of Financial Fair Play and the significant effect it will have on player recruitment as of 2014-15.
WHAT IS FINANCIAL FAIR PLAY?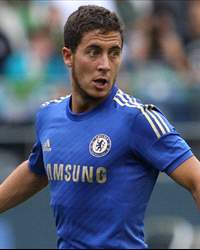 Goal.com analyses the new rules that were phased in from last year and could result in top clubs being banned from the Champions League
Yet for those outside of the elite Cat1 group, EPPP could prove to be a shattering blow.
One of two major concerns for those not graded as Cat1, who will receive over seven times the amount of annual national funding of those in Cat4, is a supposed monopoly on the youngest talent, with the very top academies able to recruit players from the age of four, as opposed to nine (Cat2), 12 (Cat3) and 16 (Cat4).
Hypothetically, Newcastle,
who as Goal.com revealed have missed out on the top grade
, could scout an eight-year-old at the famous Wallsend Boys Club on any given weekend but would be unable to sign him. Sunderland, whose academy is Cat1, could.
The other worry for many non-elite clubs who are financially dependent on their productive academies is the newly introduced fixed payment tariff that will bring an end to the tribunal system that currently decides compensation due to clubs when an academy product is signed elsewhere.
The tariff will see clubs paid £3,000 (
€
3,800) per annum for each year of a player's development between the ages of nine and 11 and then either £12,500
(€
15,800), £25,000 (
€
31,700) or £40,000
(€
50,700) per year, depending on the academy's status. Those in the lowest category, invariably the poorest clubs, receive the smallest amount of compensation.
"The Football League has been blackmailed by the Premier League into accepting radical new proposals which will allow the richest clubs to cherry-pick the best young talent for a fraction of their worth," said former Crystal Palace chairman Simon Jordan, writing in the
Guardian
.
"The Premier League only wants top academies in its division and if any young talent is produced at other clubs' expense outside the top flight, they want it on the cheap."
It is an issue that extends from the classroom to the boardroom, and despite the vocal opposition to EPPP there is pride within the Premier League's top brass over the sheer scale of the changes they're looking to introduce.
Three glorious Olympic weeks have put football in the shade but come Saturday, the national obsession will have returned, hopefully with lessons learned. A generation has been inspired this summer; it's high time football made the most of it.
Follow Jonathan Birchall on