By Mohammed Ali
The new Ligue 1 season kicks off on Friday evening, with the landscape of the division changing considerably in the previous two months. Whilst Paris Saint-Germain have astounded the continent by landing some of the world's top talents, traditional giants Olympique Lyon and Olympique de Marseille ponder on what might've been, as they endure times of austerity.
Champions Montpellier, who cut the ribbon against Toulouse have done well to keep onto most of their title-winning players bar Olivier Giroud, with Lille compensating for the loss of Eden Hazard with the attacking duo of Marvin Martin and Salomon Kalou.
Factor in the other 15 sides, and if the next 10 months prove to be half as exciting and thrilling, French football aficionados should be in for a real treat. Here at Goal.com, we list five of the reasons why the 2012-13 Ligue 1 campaign should be source of excitement for global fans.
PARIS SAINT-GERMAIN'S NEW RECRUITS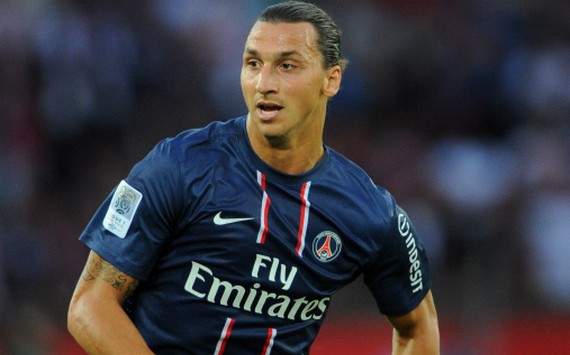 Just 12 months ago, a new-look Paris Saint-Germain began their quest for the Ligue 1 title with more than €100m of new talent. Whilst the likes of Javier Pastore, Kevin Gameiro, Jeremy Menez dazzled before Christmas, the star-studded squad would memorably be pipped to the post by Montpellier, who incidentally ran their entire business operations on a third of that figure.
Not content with second place, Nasser al-Khelaifi and Leonardo have worked wonders to bring in the
crème de la crème
of European football, as Zlatan Ibrahimovic, Marco Verratti, Thiago Silva and Ezequiel Lavezzi quit Serie A for the French capital with Lucas Moura arriving in January. Ligue 1 fans rejoice at the sight of world-class players plying their trade in L'Hexagone.
The other 19 clubs seem to be delighted with the move too, with numerous defenders licking their lips at the chance to face Ibrahimovic and co. The burning question remains, can Ibrahimovic pull it off on a cold, wet night in Nancy?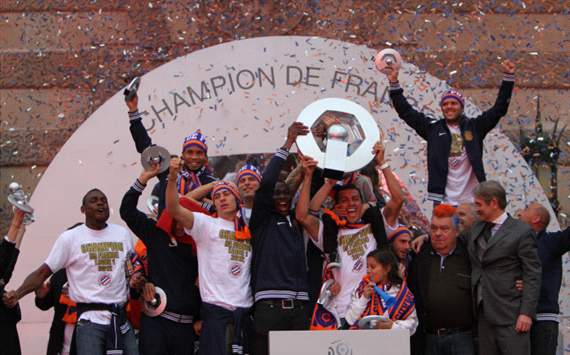 Those rekindling their interest in Ligue 1 for the first time in several years might raise an eyebrow to the fact Lyon have failed to win a league title in four years, despite capturing the seven that preceded it. The days of one club domination are over, but could return given PSG's lavish spending.
Last season epitomised the unpredictable nature of the top-flight, something that has been a welcome reprieve to European football with the Premier League, La Liga and Serie A having the same teams there or thereabouts each May.
Montpellier, promoted in 2009, sealed their maiden title in 2011-12. Evian, in the top-flight for the very first time, managed to finish ninth, a place above Champions League quarter-finalists Marseille. In fact, it is quite common for the league title, European places and relegation to be decided on the final day.
Interestingly, only three teams had nothing to play for on the final round of the Ligue 1 season in May, with a staggering eight fighting it out to avoid the drop in a thrilling finale. Worth following this until the very end.
YOUNG STARS & UNKNOWN GEMS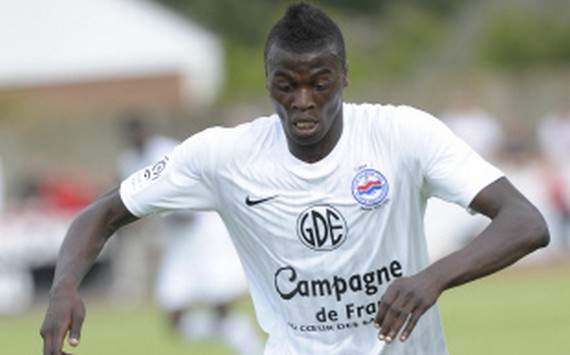 French football has long been a conveyor belt of talent for major European clubs, who continuously scour the country for the best players at cut-price deals, or a ridiculously talented youngster who has become available. And every season, Ligue 1 fails to disappoint.
This summer, both M'Baye Niang of now-relegated Caen, along with Montpellier's title-winning captain Mapou Yanga-Mbiwa have been linked with AC Milan, with Yann M'Vila, Etienne Capoue, Benjamin Stambouli and Remy Cabella just a few names who've been tipped for pastures new.
Last season, Raphael Varane was snapped up by Real Madrid whilst Newcastle United proved to be the side that made most of their connections with French clubs. A number of players are also set to make the long-awaited breakthrough this campaign. Club scouts, get ready.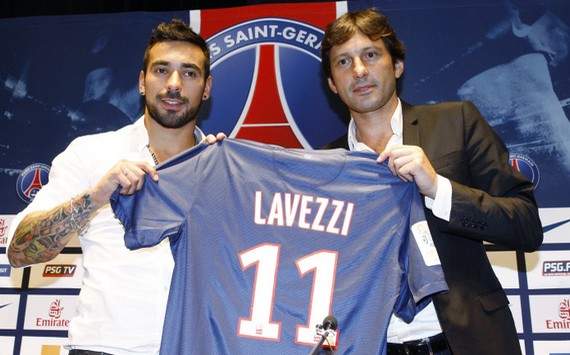 The main criticism of Ligue 1 has undoubtedly been the perceived defensive nature of the French game as well as unnecessary competition with La Liga, Serie A and the Bundesliga, who incidentally share the same kick-off times.
Last season saw 956 goals scored, an increase of almost 8% (or 68 goals) on the previous season, and more than 100 on the preceding campaigns. In fact, several games ended with more than five goals, with Bordeaux's thrilling 5-4 victory over Lille, and Sochaux's thumping 6-2 defeat at the hands of Rennes providing a testament to the new attacking methods sweeping the division.
Al Jazeera's money has also benefited Ligue 1 in a different sense, with new kick-off times allowing European football fans to catch a glimpse of their favourite teams. High profile games now kick off at 21:00 CET on Fridays, as well as Sundays at 14:00 CET and 21:00 CET, with the remainder of the fixtures continuing to take place on Saturday evenings.
With further broadcast deals, including the return of French football to UK viewers, fans now have more of a chance to see the likes of Ibrahimovic, Remy, Gourcuff and Thiago Silva.
MONTPELLIER'S CRAZY PRESIDENT - LOUIS NICOLLIN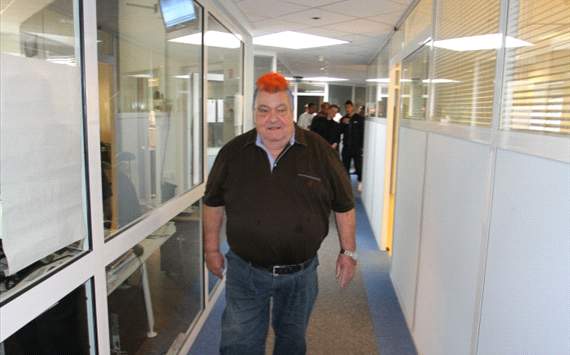 Like Maurizio Zamparini and Aurelio De Laurentiis in Italy, the league wouldn't be complete without a maverick, an outspoken club president who is unafraid of speaking his mind, without a thought for the consequences.
Montpellier's Louis Nicollin has provided us with expletive-laden quotes in the past, with the flamboyant owner promising to get a mohawk in the club's colours should
La Paillade
seal their shock league triumph. LouLou was as good as his word.
Other famous Nicollin quotes include: "Montpellier champions? All I'm worried is that we might qualify for the Europa League. That'd p*** me off, what a rubbish competition" as well as sending out a message to the big clubs that: "
If I were OM, PSG, Lille or Lyon, I'd stab myself in the a*** with a sausage. What an embarrasment."
Oh, and if that wasn't enough to get under the skin of club chiefs,
he referred to AC Milan chief Adriano Galliani as "Kojak" last week
. This character alone should be enough to persuade fans to watch what will be, a brilliant Ligue 1 season.
Follow Mohammed Ali on