By Stefan Coerts | Dutch Football Writer
A little over three months after the 2011-12 Eredivisie campaign came to an end, the Dutch top-flight finally returns on Friday evening as Brabant rivals NAC and Willem II lock horns, with PSV following suit on Saturday, and Ajax, Feyenoord, Twente and AZ on Sunday.
Admittedly, the Eredivisie is no longer the glamorous and successful competition that it once was, no thanks to the ongoing exodus of its star players, but that does not mean it is not worth keeping a close eye on.
Clubs such as Ajax, Feyenoord and PSV are still among Europe's finest, and even smaller sides such as AZ and Twente have made meaningful contributions to the game in recent years.
There is much more to the Eredivisie than that, though, as there are numerous reasons why you should watch the Dutch competition.
Goal.com
lines up five of the main justifications for keeping tabs on Netherlands' finest.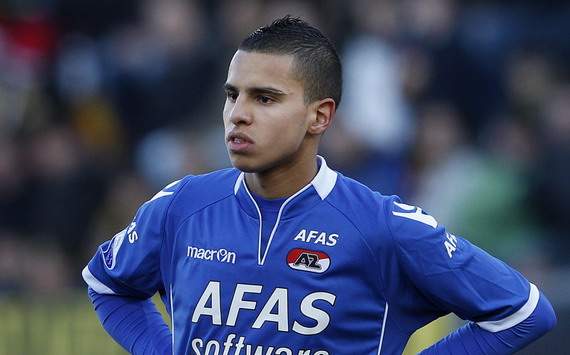 It is no coincidence that top European clubs do not hesitate to turn their attention to the Eredivisie whenever they are looking to strengthen their squad without spending big. Both Ajax and Feyenoord have fantastic youth academies and have produced some breathtaking talents over the years, while the likes of PSV, Twente, Groningen and Heerenveen have some superb scouts on their books.
Stars such as Zlatan Ibrahimovic, Wesley Sneijder and Robin van Persie all plied their trade in Netherlands at some point, and once again there is plenty of talent to go around in the Dutch top division. Christian Eriksen, Kevin Strootman, Jordy Clasie and Adam Maher (pictured) all seem to have bright futures ahead of them, and will be eager to show what they can do in 2012-13.
THE RETURN OF MARK VAN BOMMEL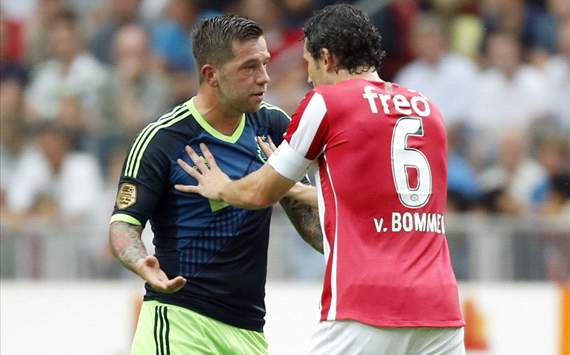 When Van Bommel left the Eredivisie in the summer of 2005, there were some doubts as to whether the midfielder had what it took to succeed at the highest level. Now 35, he has certainly silenced his critics, having collected league titles in Spain, Germany in Italy in the past few years, as well as winning the Champions League with Barcelona.
Nevertheless, seven years after leaving Holland, the holding midfielder felt the time was right to return to his native country. Van Bommel might no longer be the world-class player he once was, but he still has plenty to offer at Eredivisie level, and his unrivalled desire to win will undoubtedly lead to many interesting moments this season.
ALL TEAMS PLAY ATTACKING FOOTBALL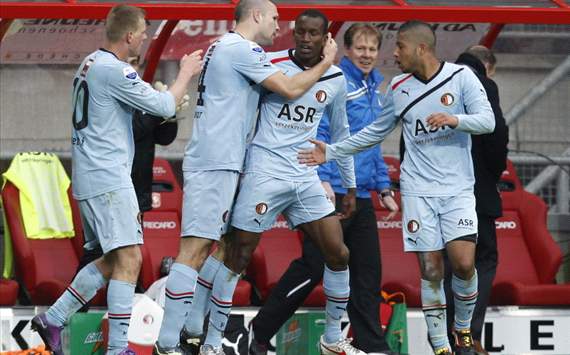 Whereas all over Europe the so-called smaller teams do not hesitate to sit deep and defend with 11 men for the full 90 minutes in an attempt to get a good result, such an attitude is unheard of in the Eredivisie.
Naive or not, the general consensus in the country is that there is more honour in a 5-4 loss with entertaining football than in a scoreless draw where your team has done nothing else but frustrate their opponent. Of course, a bit more discipline can be seen towards the end of the season, but generally you can expect a relegation candidate to try and beat a top team with attacking football.
MOST EXCITING TITLE RACE IN THE WORLD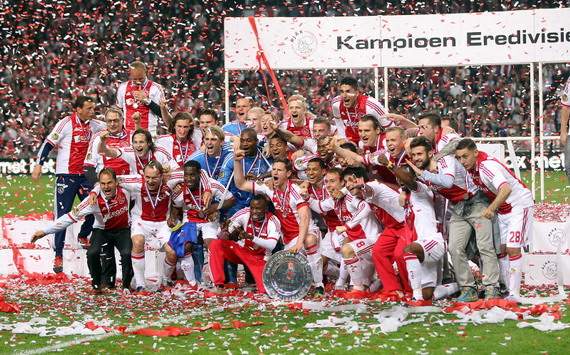 In Spain, 18 out of the 20 teams know at the start of the season that third place in the table is the best result they can achieve, while Serie A, Bundesliga and Premier League too are mainly dominated by the usual suspects. Not in Netherlands, though.
In the last five seasons, four different teams have managed to win the league title. To make things even better, a stunning six teams were fighting for the Eredivisie title right until the end last season in what was one of the - if not THE - most exciting title races in the world. Expect more of the same this year.
OCCASIONAL COMICAL DEFENDING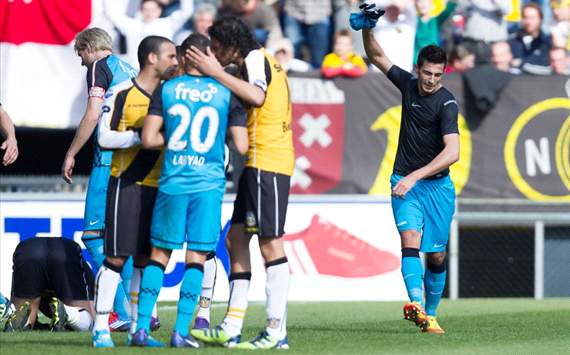 Not exactly a selling point the league will be proud of, but there is no denying that the Eredivisie occasionally has some defending on show that is sure to provide a few laughs, and who doesn't like a bit of comical defending?
Just think of John Terry trying to stop Robin van Persie in Arsenal's 5-3 win over Chelsea last term, or Per Mertesacker in any random game. Similar stuff can be seen in the Dutch top-flight, where PSV right-back Stanislav Manolev (pictured, right) has even managed to earn cult status with his 'particular' style of play. Netherlands' national team has been struggling defensively for years, and a quick look at the league quickly explains the reason behind their problems at the back.
Follow Stefan Coerts on