With the imminent announcement of the Goal 50 looming, we asked our experts to give their views on the best players from last season.
David Lynch (UK), Enis Koylu (International), Naim Beneddra (France), Nikolai Mende (Germany), Vittorio Campanile (Italy) and Iago Lago (Spain) all got involved in a lively debate at
Goal.com
towers.
UK's George Ankers took hosting duties whilst trying to keep everyone in check and here are the results of that (occassionally heated) exchange in the form of a World XI...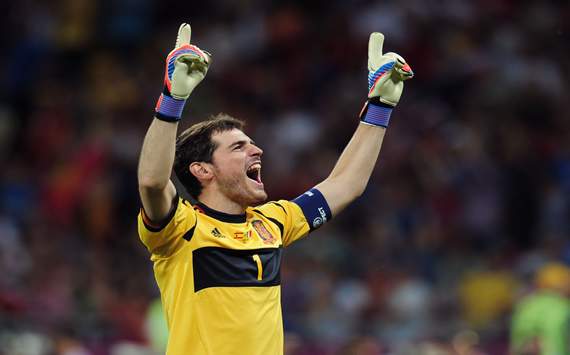 Goalkeeper: IKER CASILLAS

EK:
"Buffon deserves credit for playing such a key role in a Juve team that did brilliantly at the back, but Casillas deserves it just because he won big trophies at club and international level, and also became Spain's record appearance-maker."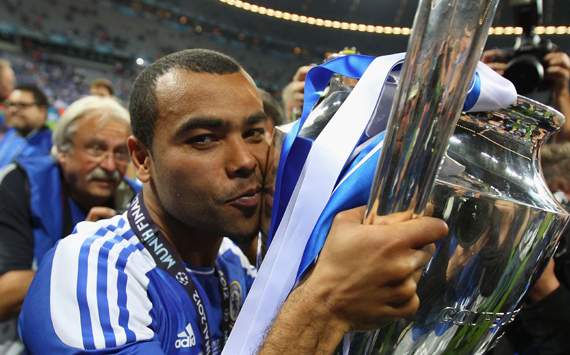 Right-Back: SERGIO RAMOS
NB:
"I plump for Sergio Ramos, for his contribution to Real Madrid's title."
DL:
"Dani Alves was clearly outstanding as usual but, though it seems harsh to say, Barcelona did slightly drop below their incredibly high standards as they lost out in Europe and domestically. Therefore it's tempting to suggest the man who played in that position for the Catalans' great rivals - Sergio Ramos of Real Madrid - should take his place."
Left-Back: ASHLEY
COLEVC:
"I would go with Ashley Cole. He played very well all season and deserves it."
DL:
"Cemented his place as the world's best left-back last season with some remarkable displays for a Chelsea side who spent so much of last season under the cosh on the way to an unlikely Champions League victory."
Centre-Back: MATS HUMMELS

EK:
"I agree that Hummels was a disappointment in the Champions League, but his form in Borussia Dortmund's Bundesliga campaign (the 4-4 draw with Stuttgart aside) was fantastic. What's more, he had an excellent Euro 2012 campaign - it's unfortunate for him that his one mistake led to Balotelli's opener in the semi-final - and he also scored in the DFB-Pokal final against Bayern, his former club.
"

Centre-Back: ANDREA BARZAGLIVC:
"Andrea Barzagli played very well all season - he can be one of the centre-backs in the world. Won the Scudetto with Juventus and played well at Euro 2012."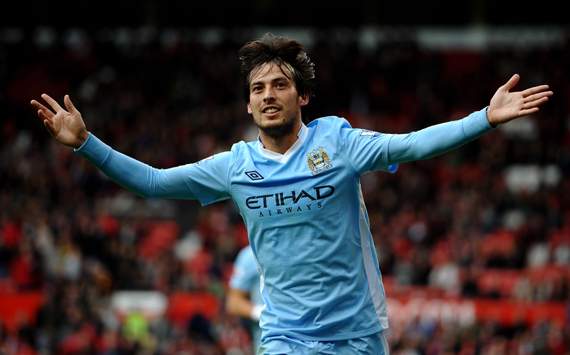 Central Midfield:
ANDRES INIESTAIL:
"Iniesta needs no arguments, he's one of the most talented players around. Explosive and has an stunning game vision - and scoring capacity!"
Central Midfield:
DAVID SILVAEK:
"I'm going to go with David Silva as an attacking midfielder. His form may have faded in the latter part of the domestic season, but for the vast majority of the Premier League, he was fantastic, and it is worth remembering that he took the corner from which Vincent Kompany headed home against Manchester United, which effectively won City the title."
Central Midfield:
ANDREA PIRLODL:
"AC Milan allowed Andrea Pirlo to leave on a free transfer. He then went on to win Serie A with Juventus making 37 league appearances and then was widely heralded as the best player at Euro 2012. Stunning decision-making."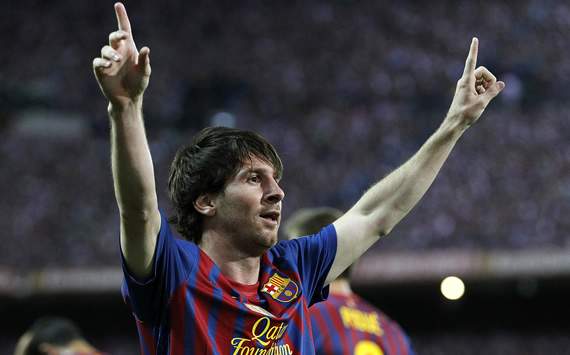 Forward: LIONEL MESSINB:
"Thanks to their rivalry, Messi and Ronaldo have again reached the top and their effectiveness has become even more impressive. "
Forward: CRISTIANO RONALDO

DL: "
Ronaldo finally got the Messi monkey off his back by beating the diminutive Argentine to the league title and scoring in El Clasico to make sure it happened. May well be the second best player in the world but, well, we'd all take that, wouldn't we?
"

Forward:
DIDIER DROGBA

NM:
"You can't pick Drogba if you look at the full season and all competitions."


EK:
"If Robben could take a penalty, nobody would be talking about Drogba now."


DL:
"He had a far worse season than Van Persie on a technical level but are you telling me Chelsea would have got anywhere near that CL win without him?"


NM:
"Drogba was the main man for Chelsea, but Europe saw better and more succesful strikers last season."


DL:
"Football is about stories for me, and his was one of the finest."


EK:
"Gomez scored more goals in the Champions League than Drogba did in all competitions."


GA:
"I'm giving it to Drogba! Made the biggest contributions when it mattered and inspired his side to two trophies with an incredible send-off to a great Chelsea career. A no-brainer for me."
| | |
| --- | --- |
| | WHO WILL TOP THIS YEAR'S LIST? |