TIDYING UP ALL THE LOOSE STORIES IN FOOTBALL THIS WEEK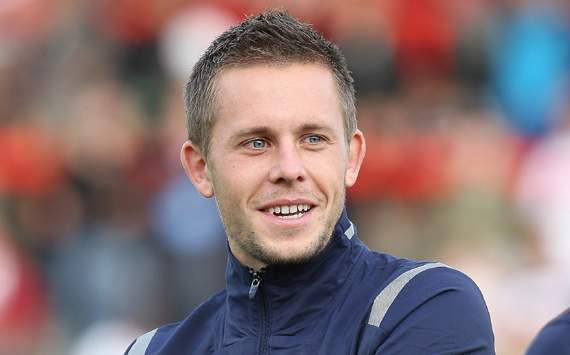 SPURS TRUMPED LIVERPOOL TO SIGURDSSON WITH £60,000-A-WEEK PACKAGE
It represented quite a coup for Tottenham earlier this month when Gylfi Sigurdsson rejected offers from Liverpool and Swansea to join the Londoners for £8 million.
Yet The Sweeper understands that Sigurdsson's Spurs package is worth £1 million more annually than the deals on the table from the two other Premier League clubs.
Swansea had negotiated a deal with the Icelandic attacking midfielder at the end of last season to make him the highest paid player in the club's history with a £40,000-a-week salary topped up by performance-related bonuses.
Liverpool agreed to match Swansea's offer to allow Sigurdsson to follow Brendan Rodgers to Anfield after he replaced Kenny Dalglish as the club's new manager.
But Rodgers' current and former clubs were unwilling to equal the £60,000-a-week deal offered by Tottenham, who demonstrated their regard for Sigurdsson by making him one of the highest paid players at White Hart Lane.
Although Spurs waited until Andre Villas-Boas became their new manager before confirming Sigurdsson's signing from Hoffenheim, the deal had been in place for nearly two weeks.
BORINI COULD COST LIVERPOOL £11.2 MILLION
As is often the way with modern transfer deals involving high-profile players, conflicting fees were attributed to Liverpool's recent signing of Fabio Borini.
But a source close to the negotiations has told The Sweeper that Liverpool agreed to pay Roma €13.3m (£10.4m) to complete the first signing of Brendan Rodgers' Anfield reign.
The sum will be paid in three separate instalments, and a further payment of €1m (£783,000) was negotiated as part of the deal if certain performance-related targets are met.
FORMER ENGLAND GOALKEEPER PITCHES HIS TENT AWAY FROM PRESTON
As a goalkeeper good enough to have won two England caps and played in the top flight for Arsenal, Everton and Ipswich Town, Richard Wright has seen most things during his 17-year professional career.
But the 34-year-old was unwilling to suffer the infamously unconventional methods of Preston North End manager Graham Westley for too long.
Wright joined Preston on a one-year contract on May 26 but left the club just a week into the deal that started in early July, citing "homesickness".
Contrary to the officially stated reason, The Sweeper has learned that Wright was put off by the gruelling 48-hour training week scheduled by Westley at the start of pre-season.
Players were told to bring tents to camp overnight at the club's training ground for a week and were then subjected to being woken up frequently during the night by soldiers who had been specifically hired by Westley.
Wright told friends midway through the week that he would "give it one more day" before he finally decided to pack his bags.
The former England keeper is currently looking for a new club after a move to Colchester United, close to his native East Anglia, fell through.
Follow Wayne Veysey on