ANALYSIS
By Miles Chambers
Manchester City's 2-0 win over Arsenal on Friday afternoon may not mean much competitively, but both managers will take plenty from the first all-Premier League pre-season friendly this summer.
From Roberto Mancini's decision to field a 3-5-2 to the Gunners needing a striker like Robin van Persie to put away all the chances that they create, the surprisingly fast-tempo match provided bundles of food for thought.
Goal.com looks at the five main things that supporters and those involved at the Champions League-chasing clubs can take from the battle in Beijing.
MANCINI ADOPTS ITALY'S 3-5-2 SYSTEM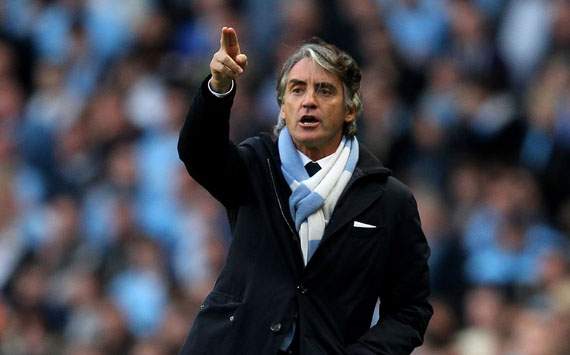 Mancini clearly spent a good portion of his summer watching his native Italy make an unlikely run to the Euro 2012 final.
The Azzurri began the tournament playing a 3-5-2 and, in their first match (as opposed to being thrashed 4-0 in their last one), they held Spain at bay all match in the formation.
Mancini has two gifted wing-backs in his team in Aleksandar Kolarov and Pablo Zabaleta and both thrived playing in a 3-5-2 formation in Beijing's Bird's Nest stadium.
Kolarov, on the left flank, was a key architect of both goals, while Zabaleta scored the first with a marauding run from his wing-back position on the right to catch the Gunners defence off-guard.
Although City are unlikely to utilise the formation in every match this coming season, numerous first-team players showed that they were comfortable with their tactical roles within it.
WALCOTT & JENKINSON HAVE WORK TO DO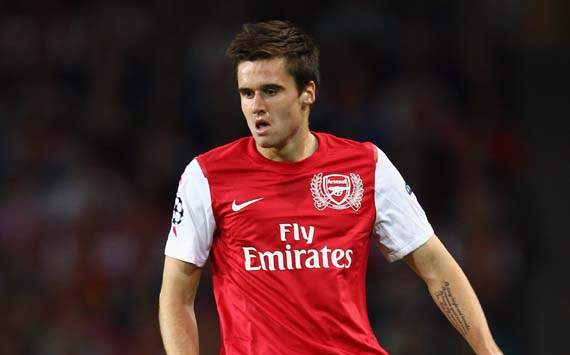 Two players who did not look comfortable with City's formation were Arsenal duo Theo Walcott and Carl Jenkinson.
Playing on the right side of the pitch, the pair were at fault for both of the Premier League holders' goals in the five minutes before half-time.
The Blues' burst brought back memories of the duo's incompetence against Manchester United in their humiliating 8-2 defeat at the start of last season.
That probably explains why Walcott was hauled off at the break by Arsene Wenger for Alex Oxlade-Chamberlain.
Both players clearly have talent but they will need to learn to communicate if they are to gain the French coach's trust to work together in matches much more important than this friendly.
YAYA TOURE & KOMPANY STILL RUNNING THE SHOW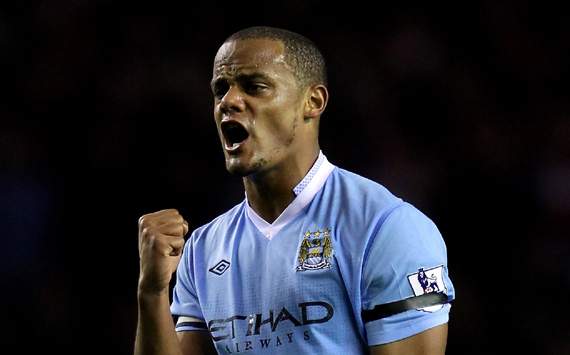 Yaya Toure was the key element in City's two strikes - first laying off for Zabaleta to open the scoring, then finishing off Sergio Aguero's tame stab towards goal to double the lead on Chinese turf.
The rest of his performance was equally solid and it looks like the Ivorian will be kicking off City's title-defending campaign in just as imperious form as that in which he finished it.
The beating heart of City's defence, Vincent Kompany was voted Player of the Season towards the end of City's ultimately triumphant campaign and it was hard to argue against that train of thought.
The Belgian was deservedly handed a new six-year contract by the Blues hierarchy earlier this week for his endeavours and he continued to show his class with a top-class display against the Gunners.
His interceptions of Gervinho and blocks of balls intended for Walcott were constantly successful and Arsenal were forced to pass it around the area and occasionally fire hopeful long shots on goal because of his tireless marking and tackling.
A

RSENAL NEED VAN PERSIE'S FINISHING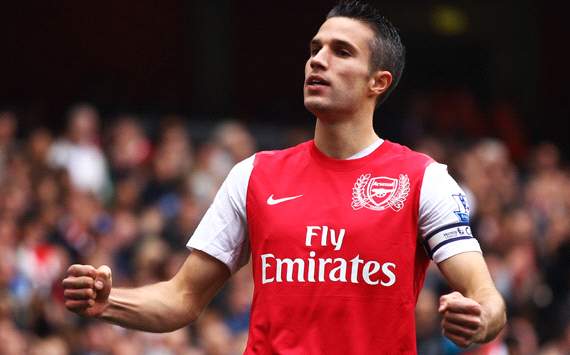 The reliance that the Gunners placed on their long shots was far too heavy and, on the rare occasions when they were able to work it past City's last line of defence, their finishing was sub-standard.
The shadow of Robin van Persie loomed large in the match, not only because Manchester City are among the favourites to sign the wantaway Dutch striker.
His prowess inside the 18-yard box and coolness when one-on-one with a goalkeeper were sorely needed in a match where shots flew wide of target at an alarmingly frequent rate.
That said, Olivier Giroud and Lukas Podolski are yet to play their part in Arsenal's pre-season; perhaps the attacking pair's introduction before the Premier League restarts will restore faith that the team can thrive without Van Persie should he flee.
PANTILIMON AN ABLE DEPUTY FOR HART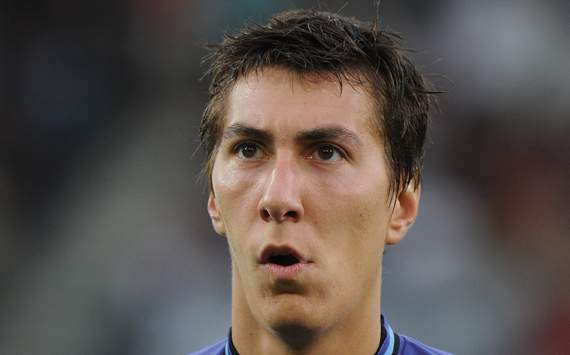 On the day that the London 2012 Olympics officially began, one of the top performers inside the Beijing stadium that hosted the event in 2008 was Costel Pantilimon.
Rarely seen off the bench because Joe Hart is considered such a world-class goalkeeper, the Romanian shot-stopper was an imposing figure behind the three centre-backs fielded by Mancini on the rain-sodden pitch.
Most impressive was a stretched top-corner save from an Andre Santos effort and tipping Oxlade-Chamberlain's swerving shot away from goal when it looked like the Arsenal youngster might have pulled a goal back.
It remains unlikely that he will be needed too much this season because of Hart's hold on the position between the sticks, however, if the England international is injured or banned for whatever reason then at least City fans can sleep safe in the knowledge that Pantilimon is more than capable of filling Hart's shoes.