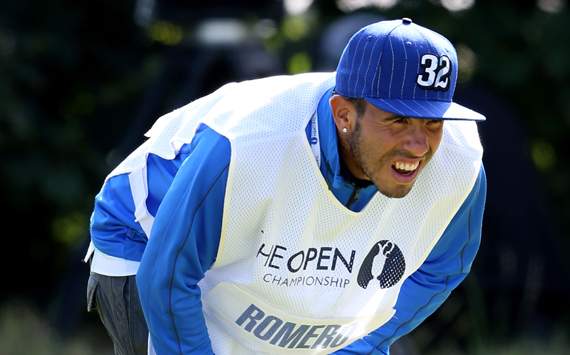 Carlos Tevez
has obviously not seen enough of golf courses after his self-imposed exile from
Manchester City
last season, as he spent the final round at The Open on Sunday caddying for countryman Andres Romero.
It was his debut appearance as a caddy at a golfing major, but his wise words of advice obviously did not pay off as Romero carded a 12-over-par round of 82 to finish bottom of the leaderboard.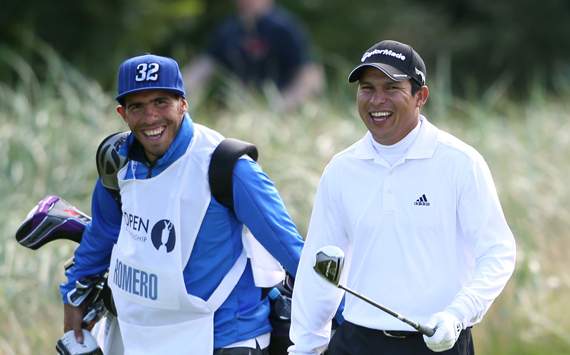 He does what he wants... | Tevez shares a joke with his compatriot
Sporting a fetching blue baseball cap with the number 32 on the front, Tevez looked to be struggling under the weight of Romero's clubs at Royal Lytham.
The former Manchester United man demonstrated his passion for all things bogeys and albatrosses during a six-month absence from the City team last season, and again on his return, with a golf-swing celebration after netting against Norwich City.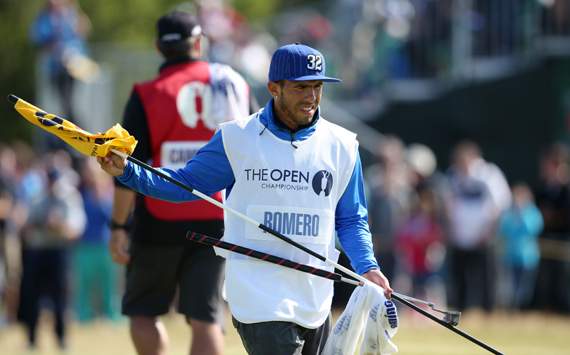 Get in the hole! | The argentine swapped goal scoring for flag lifting
Never fear Manchester City fans, Tevez will not be changing careers any time soon, as he admitted: "I couldn't give any advice about the slopes but I just carried the bag and supported him each hole."
Obviously not quite supportive enough, Carlos.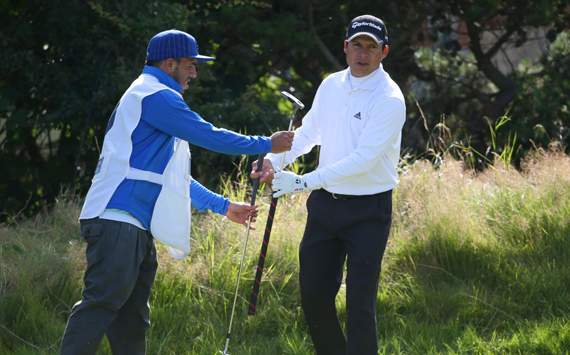 A helping hand | Carlitos picks the club as Romero lines up a tricky shot