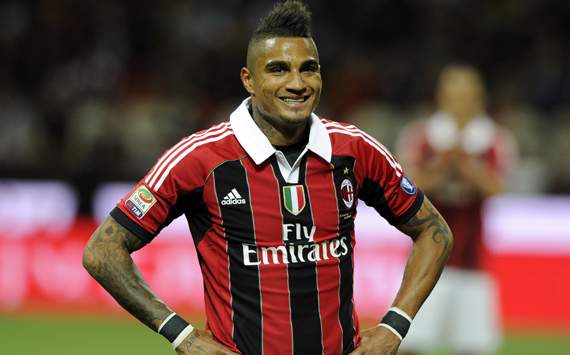 Milan
midfielder
Kevin-Prince Boateng
has revealed that he turned down an invitation to have tea with German Chancellor Angela Merkel.
Boateng, unlike younger brother Jerome who is currently competing at Euro 2012 with Germany, claims Ghanaian nationality and has therefore been able to enjoy some time off ahead of the new Serie A season.
However, the 27-year-old was unable to make time to meet with Germany's first female chancellor.
"She invited me for tea, but I had to leave for my holidays and I could not accept her invitation," he told
Chi
.
Despite not being able to take part at Euro 2012, the
Rossoneri
star insists he does not regret his decision to select Ghana as his chosen nation instead of Germany, although he does admit that he would be delighted to meet with Merkel if he was offered the opportunity again.
He added: "It's too late to come back playing for Germany, I made my choice with Ghana years ago. And I will make the same choice now. But this doesn't mean that I would refuse another invitation from Angela Merkel."