The first quarter-final match is just hours away from starting, and we now take a look at which players could sit out of the semi-finals if they get booked
PLAYERS RISKING A SUSPENSION

Czech Republic

David Limbersky
Tomas Rosicky
Jaroslav Plasil
Daniel Kolar
Petr Jiracek
Tomas Pekhart
Portugal

Fabio Coentrao
Helder Postiga
Raul Meireles
Cristiano Ronaldo
Joao Pereira


Contrary to the yellow card rules in the Champions League (which will not be changed before 2015), the Euro 2012 regulations state that Uefa will wipe the slate clean for yellow cards after the quarter-finals, as single cautions will not be carried forward to the semi-finals.
This means that the only two ways that a player can miss the Euro 2012 final through suspension is if he is shown a red card in the semi-finals, or if he is given a two-match suspension for a red card shown in the quarter-finals.
A total of 11 players (six from Czech Republic and five from Portugal) are on thin ice after seeing yellow earlier in the tournament. Will they refrain from making dangerous challenges or will they try their luck against referee Howard Webb, who has only shown three cards in two matches at the Euros?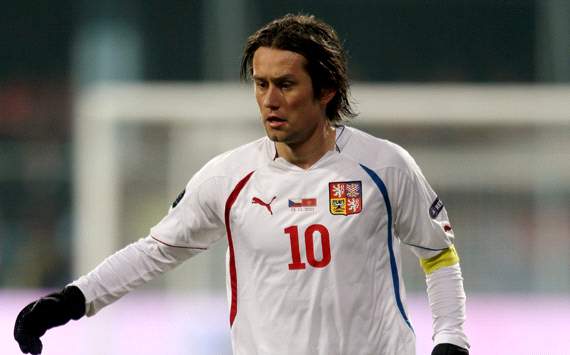 Despite suffering a 4-1 defeat to Russia in their Euro 2012 opener, Czech Republic's players did not lose their heads as everyone went through the match unbooked. In the second match, which ended with a 2-1 victory for Michal Bilek's men against Greece,
Tomas Rosicky
was the first to see yellow, for a high foot after his studs made contact with Giorgos Karagounis' head. Shortly after that, it was
Petr Jicarek's
turn to get booked, this time for a late challenge on Kostas Katsouranis. In the second half,
Daniel Kolar
, who had come on at half-time, was shown yellow after pushing Kostas Fortounis.
Czech Republic then went on to defeat Poland 1-0 in their final group match, with
David Limbersky
getting booked just 12 minutes in after a foul on Jakub Blaszczykowski. In the second half,
Jaroslav Plasil
was cautioned after a scuffle between the two teams, before
Tomas Pekhart
also entered the referee's book in the dying stages of the match.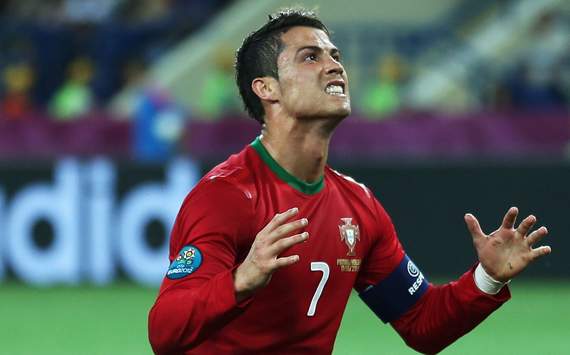 Portugal kicked off their Euro 2012 campaign with a 1-0 defeat against Germany, a match in which two of the Seleccao's players were cautioned:
Helder Postiga
, on 13 minutes, for a sliding tackle on Manuel Neuer, and
Fabio Coentrao
, following a late challenge on Bastian Schweinsteiger.
A 3-2 victory against Denmark then followed, and
Raul Meireles
was shown yellow during the first half for handling the ball.
Cristiano Ronaldo
was then booked in injury time after tripping William Kvist Jorgensen.
During Portugal's 2-1 victory over Netherlands,
Joao Pereira
was the only player to face disciplinary action after a reckless challenge on Arjen Robben in the last minutes of the match.