Mark Doyle


Italy Expert

Follow on
"Don't cheat us again," pleaded
il Corriere dello Sport
on Friday morning. The reference was not lost on anyone. Eight years on from 'The Nordic Fix', Italy have once again found themselves in a situation where they will be eliminated from the European Championship if their principal qualification rivals draw 2-2 or higher. At Euro 2004 it was Denmark and Sweden; eight years on it could be Spain and Croatia.
Of course, such a high-scoring draw seems unlikely given the reigning world and European champions made a stunning return to form in routing Republic of Ireland on Thursday evening. There is also the fact that both sides will be under such close scrutiny on account of the brouhaha kicked up by the Italian press, who will be on the look-out for any evidence of collusion.
Their suspicion is a bit rich, of course, given the country's well-documented problems of match-fixing and the all-too-common practice of club sides playing out mutually beneficial draws. But then, that is precisely why they are so wary of a stitch-up. And, as already alluded to, they have been stung before ...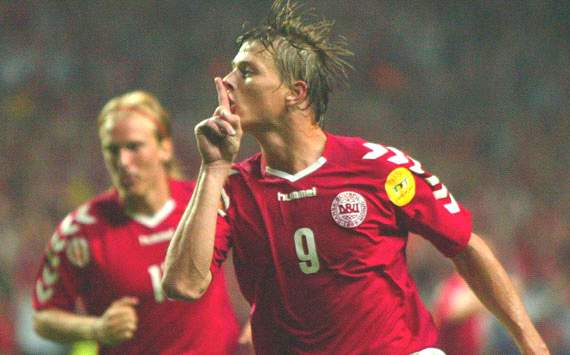 "Somebody should be ashamed, and it's not us," raged Gianluigi Buffon after learning that Denmark and Sweden had drawn 2-2 in their final fixture in Euro 2004 Group C fixture. Then-FIGC president Franco Carraro, meanwhile, claimed that there had been "no doubt" that two Scandinavian sides had deliberately played out a draw.
Certainly, neither side tried to score again after Mattias Jonson's 89th-minute equaliser, with the Danes having been content to allow Sweden to pass the ball among their defenders in the time remaining. However, as Jon Dahl Tomasson pointed out: "If you look at the game it was only in the last few seconds that it was like that. If you look at the rest of the game, both teams were playing for three points. There was no fixing."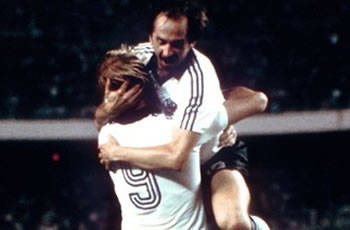 The way in which the game in Porto evoked memories of West Germany's highly-controversial 1-0 win over Austria at the 1982 World Cup, the only difference being that the keep-ball session lasted for 80 minutes in Gijon. Indeed, once Horst Hrubesch had opened the scoring for the Germans, both sides barely attacked, safe in the knowledge that both would progress at the expense of Algeria, who had played their final fixture against Chile the day before, if the result remained the same.
Locals at the Molinon were disgusted by what they interpreted as obvious collusion and even ARD's Eberhard Stanjek stopped commentating on the game at one point. Algeria protested furiously afterwards but to little avail as no rules had been broken. However, Fifa did ultimately decide that the final group games should in future kick-off at the same time.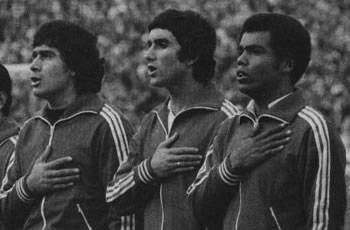 That decision was long overdue. Indeed, just four years previously in Argentina, the tournament hosts had taken advantage of the fact that they knew exactly what they had to do in their final group game to progress – and in rather dubious circumstances, too.
With Brazil having defeated Poland 3-1 in the second round's Group B match earlier in the day, the Argentines needed to beat Peru by four clear goals to guarantee themselves a place in the final. They ultimately got six as a strong Peruvian side proved ridiculously generous. Peru goalkeeper Ramon Quiroga had been born in Argentina only heightened the suspicion that something fishy had gone on.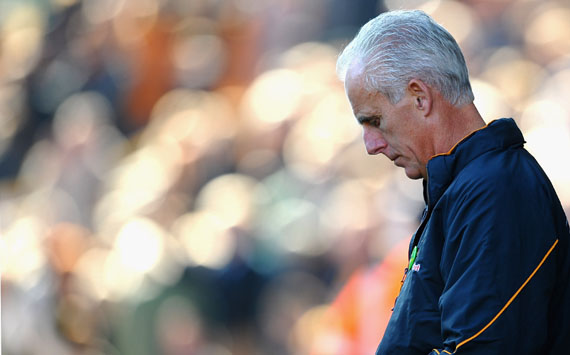 Of course, even when final group games kick off at the same time, there is still no guarantee that teams will not play out a result that suits them both. At Italia '90, both Republic of Ireland and Netherlands knew that a draw would see both sides progress behind England and so it came to pass that after Niall Quinn had cancelled out Ruud Gullit's early opener for the Dutch, what had been a pretty competitive encounter became nothing more than a glorified training game.
Ireland captain Mick McCarthy would later admit that while there had been no verbal agreement, he had exchanged a nod of agreement with his Netherlands counterpart Gullit shortly after Quinn's 71st-minute equaliser. The Dutch would come to regret settling for a draw, as having finished with an identical record to the Irish, as Ireland, who qualified in second place of Group F, got Romania and went on to reach the quarter-finals, while Netherlands, the best third-placed team, were paired with eventual winners West Germany.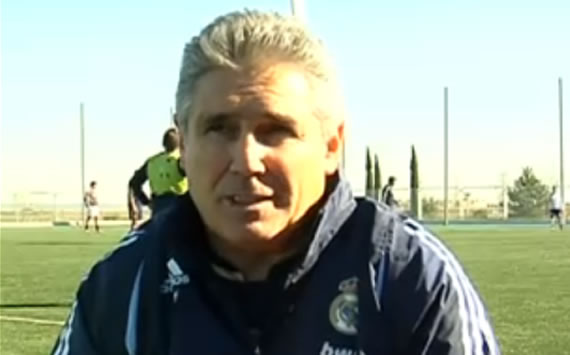 Of course, there have also been incidents where just one side appears to stop playing. The was certainly something suspicious about the way in Malta capitulated in their Euro '84 qualifier against Spain in Seville in 1983. The game was of no significance to the islanders but their opponents needed to win by 11 goals in order to pip Netherlands to top spot in the group. There appeared to be little chance of that, particularly as the hosts were only 3-1 up at the interval.
However, they ran riot in the second, scoring nine more times in total - Carlos Santillana (pictured) and Hipolito Rincon both ended with four goals to their name - as they secured an unlikely place at Euro '84 on goals scored, their cause having been aided somewhat by the dismissal of Malta's goalscorer Michael Digiorgio with 15 minutes to go. The Dutch suspected that the Maltese should have been ashamed of themselves and they were at least suitably embarrassed, none more so than goalkeeper John Benello, who, when asked beforehand about the prospect of their opponents winning by 11 goals, had replied: "Spain couldn't even score 11 goals against a team of children."