COMMENT
By
Wayne Veysey
at Wembley
It is called the 'Impossible Job' for good reason.
Roy Hodgson was never going to please everyone with the 23 names (plus five on stand-by) printed on official FA paper and handed out to journalists in a rammed Wembley press lounge on Wednesday lunchtime.
And, judging by a social media poll of England's Euro 2012 squad, the new manager duly failed to match the expectations of the masses.
A wave of hope and hype normally accompanies England teams going into major tournaments. It is conspicuous by its absence on this occasion. Experience has taught a nation to expect little in order to avoid disappointment.
On the face of it, Hodgson's selection of young legs, old heads and willing workers is evidence of his preference for players he is confident will carry out his instructions to the letter. His credo is organisation, organisation and organisation. Defend first. Keep it tight. Create later.
This might explain why James Milner and Stewart Downing, who goes into the tournament on the back of a disastrous Premier League season in which he failed to either score or directly create a goal, got the nod ahead of the more adventurous and unpredictable quartet Aaron Lennon, Adam Johnson, Daniel Sturridge and Scott Sinclair.
HODGSON'S 23-MAN SQUAD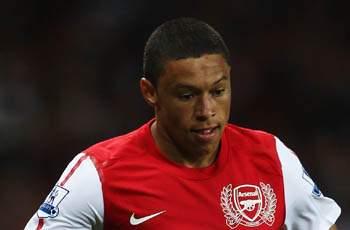 GOALKEEPERS

Joe Hart, Robert Green, John Ruddy
DEFENDERS

Leighton Baines, Gary Cahill, Ashley Cole, Glen Johnson, Phil Jones, Joleon Lescott, John Terry
MIDFIELDERS

Gareth Barry, Stewart Downing, Steven Gerrard, Frank Lampard, James Milners, Alex Oxlade-Chamberlain, Scott Parker, Theo Walcott, Ashley Young

FORWARDS

Andy Carroll, Wayne Rooney, Danny Welbeck, Jermain Defoe
Barring the wild card pick of Alex Oxlade-Chamberlain and a first senior call-up for back-up goalie John Ruddy, there is little in the way of fantasy or freshness to the squad selected by a man who was sat in the West Brom dugout only three days ago.
"To some extent I have been parachuted in to take charge of a Fabio Capello squad," explained Hodgson in the Wembley media theatre that has been dubbed the 'bear pit' by FA staff.
He had mostly stuck with the players who had got England through a trouble-free qualifying campaign, he added.
The last relics of the 'Golden Generation' are still present - Steven Gerrard, Ashley Cole, Frank Lampard and, most controversially, John Terry. There is no place for Rio Ferdinand, although the player himself suspects that is for non-football reasons and his non-relationship with Terry.
Hodgson's explanation that Ferdinand had been omitted for purely footballing reasons was not completely convincing.
"I've seen enough of him to know what a fine player he is," Hodgson said. "But I had to make my decision based on what I've seen on recent months. He has played only once for England only once in the last year."
That is true but Ferdinand has been outstanding and injury free in the current calendar year. By comparison, Steven Gerrard, the man whose bicep will be quite correctly adorned with the armband in Poland and Ukraine, has just completed his most injury-ravaged campaign since he was a teenager and has played just 33 minutes for the national team in 19 months.
It would be ignorant in the extreme to ignore the shallow talent pool available to the manager. There is a paucity of blue-chip options with an English birth certificate.
Most of the 23 men selected have their best years either behind or a long way ahead of them. Only Wayne Rooney, Joe Hart and perhaps Ashley Cole are operating at their peak.
And, of course, it is not Hodgson's fault that the rigours of the English game have robbed him of two of the nation's brightest youngsters - Jack Wilshere and Kyle Walker - as well as Darren Bent.
Nevertheless, there are some underwhelming selections and surprising omissions. Michael Carrick might wonder why he is not considered a more reliable central midfield option than Lampard, Gareth Barry or Milner. As for being passed up as a stand-by option in favour of Jordan Henderson, that will surely hurt.
Given the concern over Scott Parker's fitness, there is a strong possibility that Henderson will be promoted before the final Uefa squad deadline of May 29.
Andy Carroll's strong finish to the season pushed Grant Holt, Peter Crouch and Bobby Zamora out of the reckoning for the targetman role but it says little for England's chances that three of their four centre-forward selections (Danny Welbeck and Jermain Defoe being the others) are not regulars for their club teams.
Of others who missed out, Micah Richards, Sturridge (a back-up selection) and Scott Carson have good reason to join Ferdinand in plastering a poster of Hodgson's face on to a dartboard and begin chucking arrows at it.
While Oxlade-Chamberlain provides some much-needed flair in a squad sorely lacking in it, Hodgson made a complete hash of his explanation for his punt on the Arsenal teenager.
"He is a very, very exciting player. He has given one or two performances that have left quite an impression on me, not least of all when Arsenal played Milan at the Emirates and I was there live and saw how well he dealt with Pirlo and Ambrosini in the centre of midfield."
Given that Pirlo joined Juventus nine months before Oxlade-Chamberlain's wonder show against Milan in February, and Massimo Ambrosini was suspended for the match in question, it suggests that the pressure of naming a squad 48 hours after shuffling into the hot seat full-time had affected Hodgson's thinking.
For this observer, Oxlade-Chamberlain has done little to justify his call-up, despite the obvious PR merits of selecting such a youthful figure. He has started just six Premier League and three Champions League matches, and took a back seat during Arsenal's run-in.
The Arsenal teenager apart, the new manager's squad is safe, conservative and risk-free. Just like Hodgson himself. And ever-so-slightly underwhelming.
Follow Wayne Veysey on