The Frenchman has named his replacement assistant manager but the club could have done with some fresh perspective to end the current malaise
COMMENT
By James McManus
The news that
Arsene Wenger
has named Steve Bould as his new assistant manager at
Arsenal
, as the outgoing current No.2 Pat Rice edges towards retirement, will not come as a great shock to most.
While this promotion from within is certainly a viable policy, the club is simply crying out for fresh ideas and it will go down as a missed opportunity to inject some new blood into a stagnant coaching staff.

Rice is scaling back his role to a member of the scouting network safe in the knowledge that he will go down as a club legend having been involved in various different capacities at Arsenal since 1964. However, the move makes sense when you factor in that his partnership with Wenger had long since gone stale.
WENGER SADDENED BY RICE EXIT Arsenal manager pays tribute to his assistant as he steps down from his role
When Wenger arrived at Arsenal in 1996, he was the fresh blood and Rice the steady hand on the till. While far too much is often made of the fact that the Frenchman was seemingly the first manager in the entire English game to spot that chips and a pint before kick-off were bad for a footballer's diet, he undoubtedly professionalised the ranks at the north London side.

Nevertheless, with the club now approaching their seventh anniversary without silverware, a change was not only needed but required.
Questions over Rice's voice in the dressing room continued to be raised, and is Steve Bould simply more of the same; another yes-man?
While many may proclaim that the appointment of Bould, who has worked at the academy for 11 years, will see a measure of order brought to the back four, this twisted 2+2=5 logic simply does not make sense.
Tony Adams proved at Portsmouth that there is a huge difference between playing and coaching and, presumably, Bould had a hand in the defensive development of the likes of Johan Djourou, Phillipe Senderos and Kieran Gibbs to name a few. Hardly a ringing endorsement for future positional discipline.
The fact remains that the manager-assistant dynamic works far better when there is a vocal deputy who is willing to challenge the boss and put forward his views on certain players, tactics and formations.
Over at Manchester United for instance, Sir Alex Ferguson's best two sides in recent years have been when he has had a strong No.2 to bounce ideas off. Steve McClaren may have his doubters as a manager, but he is undeniably a bright, forward-thinking coach who is not afraid to try things.
His involvement in 1999, replacing Brian Kidd, led to the club becoming savvier away from home in Europe, securing draws against Bayern Munich and Barcelona in the Champions League group stages, another 1-1 draw at San Siro against Inter in the quarter-finals and a landmark 3-2 victory away at Juventus at the semi-final stage. This hugely tough run of fixtures led to an unprecedented treble, which is yet to be matched.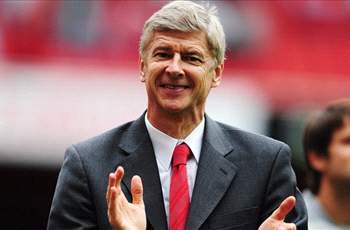 "Did Rice ever challenge Wenger's authority on any issue at the club? Is Steve Bould simply more of the same; another yes-man?"
Tactics have never been Sir Alex's strong point. He is prone to over-thinking things in an effort to not lose the game rather than going out and implementing the team's natural style in big games.

The two Champions League finals against Barcelona, where he was comfortably outmanoeuvred and out-thought by the far less experienced Pep Guardiola and the recent Manchester derby defeat against rivals Manchester City, where he bafflingly started with the unfit Ji-Sung Park over the in-form Antonio Valencia serve as prime examples.

The tactical awareness that marked Carlos Queiroz's time at the club was sorely missing. The master-class performance that United punished Barcelona with in the 2008 Champions League semi-final at Old Trafford, which saw the side run out 1-0 winners, had the Portuguese assistant's fingerprints all over it. The organisation, the fluidity and methodical approach were right on the money.

Since Queiroz's departure at the end of that season, Sir Alex has lacked a plan to combat Barcelona's constant movement on and off the ball and the side have slowly faded away from the pinnacle of Europe's elite. And there are more examples at other clubs.

Over at Chelsea, Steve Clarke was a key cog in the Chelsea machine under Jose Mourinho's three-year tenure. He helped organise the top flight's meanest defence, its shape, strength from set-pieces and cohesiveness were largely down to Kenny Dalglish's current number two.

Chelsea conceded just 15 goals in 2004-05 (a Premier League record), just 22 the season after and only 24 the next. With largely the same personnel since then, the club's one-time miserly backline is simply nowhere near the same force it was once.

At Liverpool, Rafael Benitez's trusted lieutenant Pako Ayestaran has widely been credited as instrumental in the fitness of the the Spaniard's great Valencia sides and integral in the English club's triumphs in both the Champions League and FA Cup shortly after their arrival on Merseyside, acting as a vocal advisor.

But a falling out between the pair coincided with Benitez gaining near total autonomy at Anfield and he went off the rails in his final season at the club, missing the man who acted as a brake to some of Benitez's more radical concepts.

Right through history football is littered with duos which function best when together and none were more prolific than Brian Clough and Peter Taylor. As a partnership, they conquered European football with Nottingham Forest, winning back-to-back European Cups in 1979 and 1980 until irreparable damage was made in 1982 after Taylor released a tell-all book.

Despite managing for a further 11 years without the aid of Taylor by his side, Clough won just two more league cups in a trophy-laden career and was never quite the same after his partner's acrimonious exit.

This is not to say that Bould will be a failure at Arsenal, but the assumption that a successful player makes a successful coach is flawed.
| | |
| --- | --- |
| | "Wenger, perhaps more than any coach within the Premier League, needs reigning in; he needs somebody to question his all-encompassing wisdom" |
Wenger's stubbornness is his greatest downfall. He places far too much trust in players patently not up to the job, has blind spots to recruitment which have led to the below-par signings of the likes of Sebastien Squillaci and Per Mertesacker, and holds an obsession to planning for the future while ignoring the present. This all needs addressing.
The Frenchman, perhaps more than any coach within the Premier League, needs reigning in; he needs somebody to question his all-encompassing wisdom. A promotion from within, especially a company man such as Bould will probably lead to the over-bearing presence of Wenger continuing to mould the club entirely in his image, with a single-minded crusade for moral superiority the main target rather than silverware.
The problems at the club are systemic. A promotion within suggests that the status quo will be upheld precisely at a time when it needs to be shaken up. An assistant manager should not merely be kept around so that you can send him out, cap in hand, to the press after an embarrassing result like Mike Phelan is at United - they have to contribute more than that.

The likes of Wenger, Sir Alex, Benitez, Mourinho and Clough are all undoubtedly geniuses in their own right, but even a genius requires a fresh perspective and a slice of healthy debate once in a while. The path well-trodden, as history dictates, does not always have to be such a lonely one.