ANALYSIS
By Robin Bairner | French Football Editor
Publicly, at the start of the 2011-12 campaign, winning Ligue 1 was not at the top of Paris Saint-Germain's agenda. But with eight matches remaining, the capital side are perceived to be in 'crisis' lying second in Le Championnat behind a Montpellier side who are emerging each week as likelier title winners.
At one point in the season, PSG enjoyed a five-point advantage over Rene Girard's men, who have relied heavily on youth to power them to the summit of the standings, enjoying a one-game advantage over their principle rivals for the French crown as well as a slender goal difference buffer.
Having been in a commanding position previously, there can be little doubt anything but finishing top will be a major disappointment for the Parc des Princes outfit, particularly given the massive outlay they've made over the last 12 months on transfers.
Since Christmas, PSG have persistently stuttered, and if they are to regain their momentum and overhaul Montpellier, here are five issues that must promptly be addressed, starting with Sunday's Clasico against Olympique de Marseille - the biggest game of the French domestic campaign to date.
A LACK OF CONSISTENT TACTICS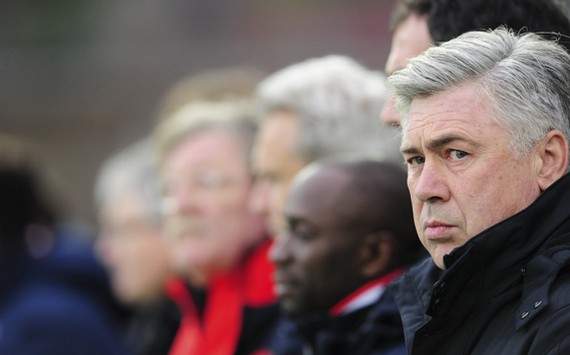 Carlo Ancelotti's appointment in the place of Antoine Kombouare may not prove to be a mistake in the long term, but as a short-term move it has proved to be incredibly ill-judged. The Italian took control of a side that topped the French table at Christmas time, and though he's only suffered two competitive defeats, he's seen them surrender top spot, failing to answer any of the questions Kombouare struggled over and raising some of his own.
His predecessor almost exclusively fielded a 4-2-3-1 system, yet since Ancelotti took over at the beginning of the year, PSG have flitted from 4-3-2-1 to 4-2-3-1 to 4-3-3 to 4-4-2 on an almost consistent basis. This simply is not working; the players do not look comfortable in the roles they're being asked to play, and a lack of understanding, both on a personal and team level, is hurting the team at both ends of the field.
DEFENSIVE SOLIDARITY FAILING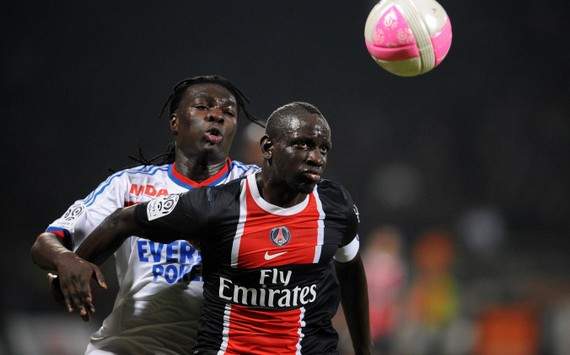 Undoubtedly the most damning aspect of Ancelotti's reign to date has been the destruction of the PSG rearguard. When the Italian took charge, they boasted the best defence in the league, but as recent matches have shown, this area of the team is now a shadow of its former self.
The unit used against Nancy last weekend was a drastically changed defence, with Mamadou Sakho paying the price for a recent dip in form with a 90-minute visit to the dugout, and Alex sidelined totally because of injury, and although the rearguard struggled in Lorraine, it had been in an even more fraught state with its "strongest" four players in previous weeks.
Ancelotti has been swift implementing his system, with Zoumana Camara, who enjoyed a strong first half to the season under Kombouare a forgotten man prior to last weekend's 2-1 reverse at the Stade Marcel Picot.
It takes time to foster defensive understanding, but Ancelotti's decision to rip up PSG's back four and seemingly start again has done far more harm than good. In Kombouare's 19 games in charge, PSG shipped in 17 goals, but under the Italian, who has only led the club on 11 occasions in the league, they've already leaked 15.
STILL LITTLE OFFENSIVE COHESION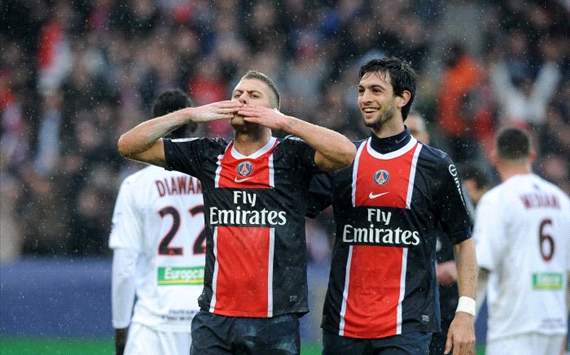 One of the biggest criticisms of the Kombouare regime was that PSG struggled to get consistent offensive production out of Nene, Jeremy Menez and Javier Pastore, their star offensive midfield players. Undoubtedly it was hoped that Ancelotti might be able to find a solution to this most pressing of problems, yet the exciting offensive potential of this trident remains undiscovered, and increasingly it looks it will stay that way.
Pastore's season, disrupted by injury as it has been of late, has turned into a damp squib after a thrilling start, yet he is still the figure favoured by those in power at the club. Nene was axed to the bench last weekend, and Ancelotti got his just desserts as PSG struggled offensively for almost an hour before the full-backs started to pose the biggest threat to Nancy. Quite simply, the enigmatic Brazilian is indispensable to PSG just now, and Ancelotti needs to treat him as such.
It was widely reported that Nene acted in a disgusted fashion in the Nancy changing room after last weekend's defeat, and as PSG's star man, he had every right to feel aggrieved he was not even afforded one minute. With the offence struggling, they need their most in-form players on the field.
LACKING AN IN-FORM GOAL THREAT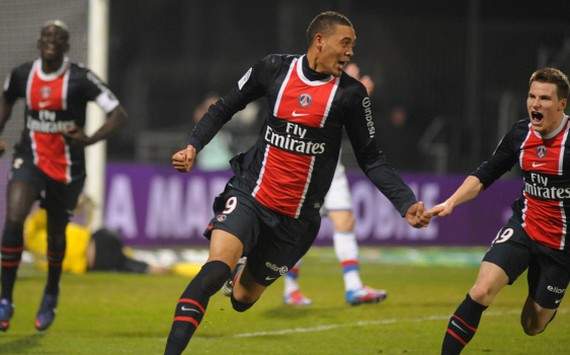 This is an issue that relates to the club's lack of offensive understanding, yet such is the problem that it can be considered a separate point entirely. Despite struggling to look fluid in the early part of the campaign, PSG were still spearheaded by striker Kevin Gameiro, who notched nine goals in the first half of the campaign but has since mustered only two. Nene, who is the club's top scorer, has struck only twice in the last eight matches.
Guillaume Hoarau has risen to prominence since recovering from an injury problem, providing a different challenge to opposing defences with his height and hold-up play, and although he has scored five times in seven matches, he has only one in the last four. This has not been enough to make up for the club's defensive shortcomings, particularly in recent weeks.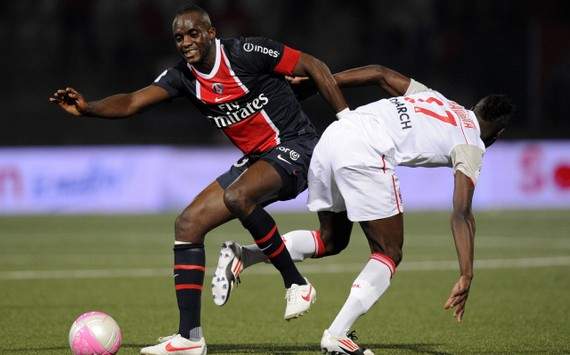 It is often said of teams that score crucial late goals that they are championship material, yet PSG have been forcing themselves to do this on an almost weekly basis over the last month, and eventually their luck failed to hold in Nancy. In each of their last four matches, the Parisians conceded the opening goal, and against Bordeaux and Caen they needed late strikes to salvage even a point.
As a side that function better when there is space to counterattack into, it does not suit les Rouge et Bleu to fall behind in games and therefore encounter the prospect of facing packed defensive units. Ancelotti's men have often managed to find a solution – typically after the 80th minute – yet as the season's climax approaches, the risks of having to push more players forward are ever greater, as they found out when they were hit with last week's sucker punch.
Follow Robin Bairner on