COMMENT

By Daniel Edwards | South American Football Editor
Even 12 months ago, it is unlikely that any team or player from Argentina's Nacional B could do enough to earn nationwide coverage. The second tier of the country's football was a poor cousin to the action found in the top flight, and barely merited a handful of lines in the media. Then, of course, everything changed on a fine winter's afternoon in Nunez.
River Plate's relegation from the Primera last June opened up the second level, and the reaction has been outstanding. The attention paid to the Nacional B has grown astonishingly thanks to the presence of one of Argentina's traditional giants, and young Instituto striker Paulo Dybala has grabbed the opportunity with glee.
The diminutive striker, who brings to mind a fresh-faced Sergio Aguero when he first burst on to the scene with Independiente, began his career in the B at the same time as the Millo took their first tentative steps to recovery. And it is perhaps not an overstatement to declare that it is in a large part due to the exploits of the 18-year-old Cordoba native that instead of running away with the title, River find themselves in a bitter fight with Instituto to take top spot.
'La Joya's' hat-trick against Desamparados took him to 16 goals for the season, and his next effort - a headed goal from the 1.68m striker to set his team on the way to a defeat of Defensa y Justicia - drew him level with former Bordeaux and Zaragoza man Fernando Cavenaghi at the top of the scoring charts. The way he arrived to his treble was further proof of the talents he has been showing throughout the 2011-12 season. The first came as he dominated a long ball and left the defence in his wake, before delicately chipping past the Desamparados goalkeeper.
PAULO DYBALA | Instituto, Striker, 18



CAREER STATS

Appearances

27

Goals

17

Goals Per Game

0.63


PLAYER FILE

Date of Birth

15/11/1993

Height

1.68m
He's a bit like

Sergio Aguero

The second was the product of a late bursting run into the box that was reminiscent of Juan Roman Riquelme, followed by a nonchalant flick into the net. The hat-trick goal, which arrived after just 25 minutes, was a first-time finish at the near post as the ball spiralled across the goalmouth. With that strike the game was all but in the bag, and Instituto consolidated a three-point lead at the top over River to make promotion appear more and more a distinct possibility. The only question now appears to be, will Paulo be with the club to enjoy Primera football?
Further demonstrating how the Nacional B has been opened up by the Millo descent, the teenager's brilliant displays and above all consistency - he has been an ever-present this year for the Alta Cordoba club, an impressive record for someone who was 17 at the start of the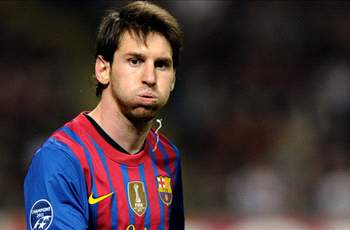 "It would be a dream to play with Messi, to share a squad or even a training session with him"

- Paulo Dybala
season - have already attracted attention from afar. AC Milan are confirmed admirers, and city rivals Inter are reportedly considering a bid to make Dybala the newest member of their extensive South American legion.
Could he hold his own in Serie A, without a single appearance even in Argentina's top flight? It is almost impossible to say. Paulo appears remarkably well-rounded for a player of his tender age, equally happy poking home from six yards as he is curling in a long-range free kick. In terms of temperament as well, his behaviour throughout the punishing Nacional B campaign has been impeccable. But it is hard to avoid the nagging doubt that the step up at this point would be a culture shock of the highest degree. For his part, the youngster is adamant that his future lies in La Gloria.
"For now I am not thinking about Europe, I am focused on Instituto. A lot gets said, but I am not thinking about that," Dybala told reporters following his hat-trick heroics in San Juan, making it clear that his first priority was to get his club up to the Primera before considering a new life in Milan, Rome or Europe. Although, he has also previously confessed that "it would be a dream to play with [Lionel] Messi, to share a squad or even a training session with him."
For now then, the future is at the same time extremely bright and tantalisingly undecided for this jewel of Cordoba. One thing is certain, however; whether 2012 sees him lining up for Instituto, one of the Primera Division giants or even a Serie A outfit, Paulo Dybala is ready to start making serious waves in the world of Argentine football.
Follow Daniel Edwards on