By
George Ankers
A title push had threatened to fall away when
Gary Cahill
struck to give
Chelsea
the lead at the Etihad Stadium on Wednesday night. However,
Sergio Aguero
's penalty put things back on track before
Samir Nasri
's 85th-minute finish capped off an incredible turnaround to keep
Manchester City
only one point away from the summit of the
Premier League
table.
The Frenchman's strike was not only a crucial blow landed in the fight for the title - it also sealed an incredible record of 20 consecutive wins at home, the first time that such a feat has been achieved in the English top flight.
Roberto Mancini has led his troops through a highly successful period, leading the way in the standings for most of the 54 weeks over which they have maintained this astonishing run of form.
It is a record that has seen City blitz 56 goals and concede just eight, a fearsome statistic of which any side in the world would be proud, and
Goal.com
took it upon itself to relive the brilliance of Mancini's record-breakers at the Etihad Stadium.
Our visual journey begins more than a year ago as the Citizens lined up to face Wigan on March 5 2011 ...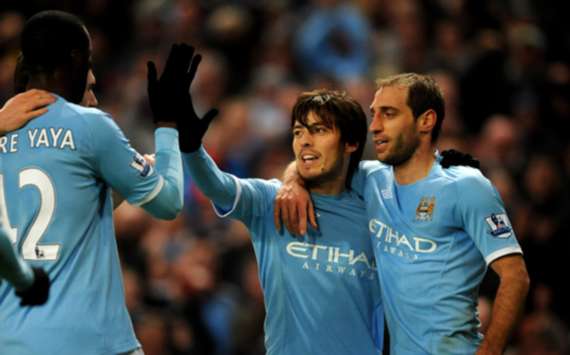 One: David Silva sets it all in motion as the Latics are the first victims in a 1-0 win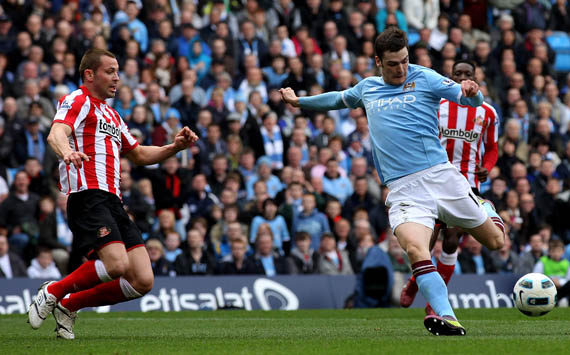 Two: Adam Johnson's goal is the first of many as Mancini's side demolish Sunderland 5-0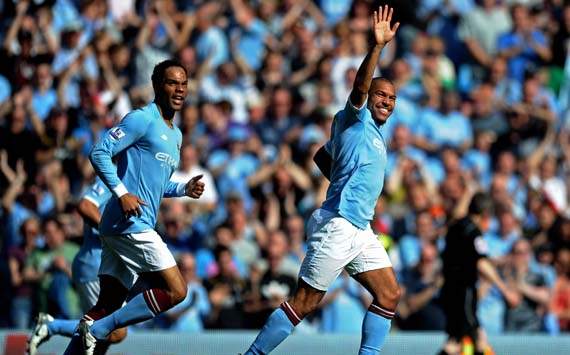 Three: Nigel de Jong scores early on to set City on their way to beating West Ham 2-0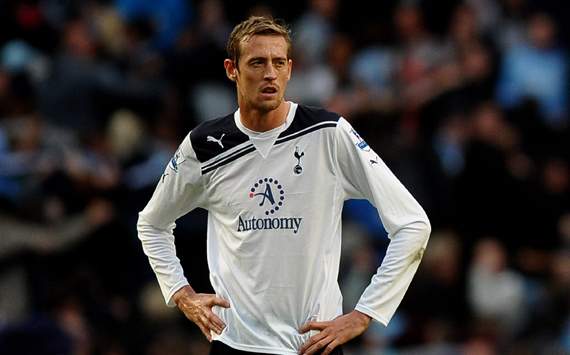 Four: A stroke of luck as Peter Crouch's own goal is the only difference against Tottenham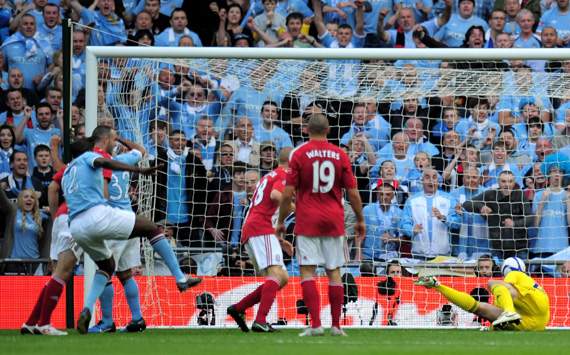 Five: City rehearse their FA Cup final victory by thumping Stoke 3-0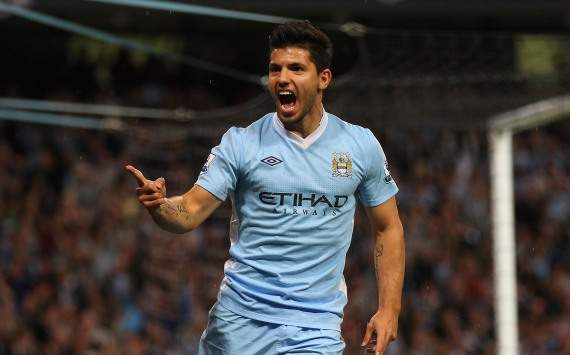 Six: Sergio Aguero announces himself as Swansea are demolished in 2011-12's opener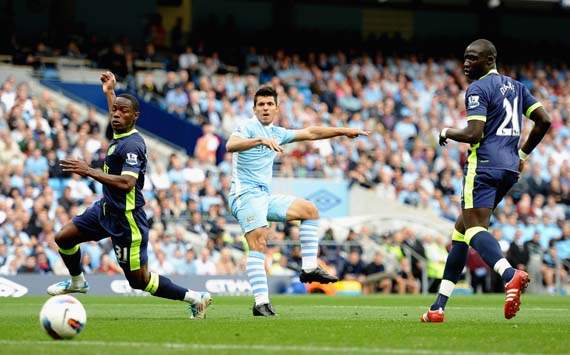 Seven: Aguero blitzes all three as Mancini's men down Wigan 3-0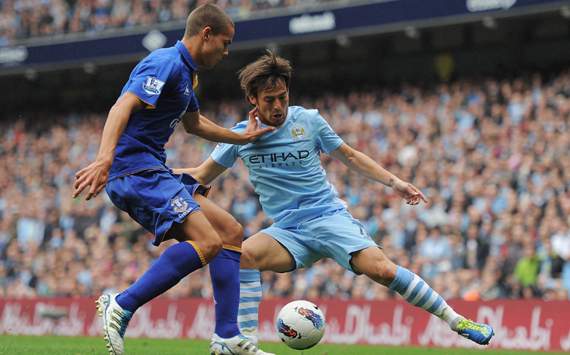 Eight: Jack Rodwell and Everton fight hard before City recover to win 2-0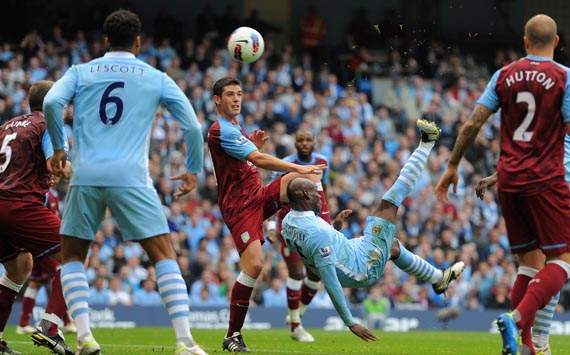 Nine: Aston Villa are seen off 4-1 with a touch of the spectacular from Mario Balotelli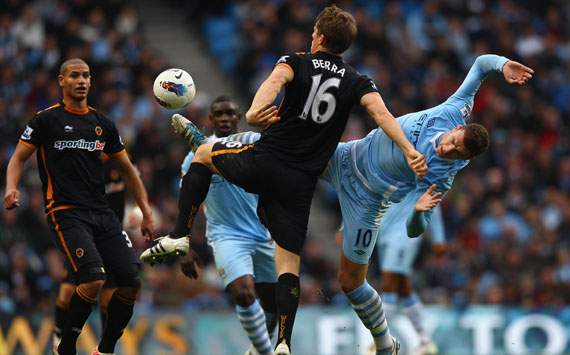 10: Edin Dzeko has to fight but makes the scoresheet as Wolves are felled 3-1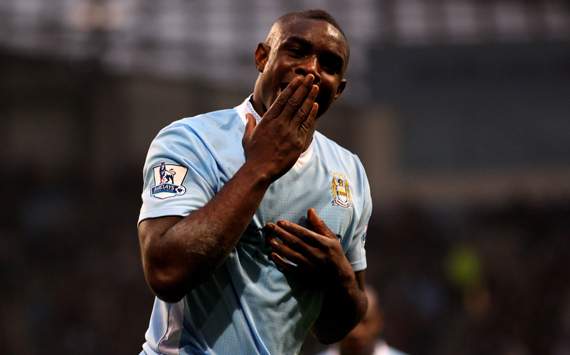 11: A rare Micah Richards strike helps end Newcastle's unbeaten league start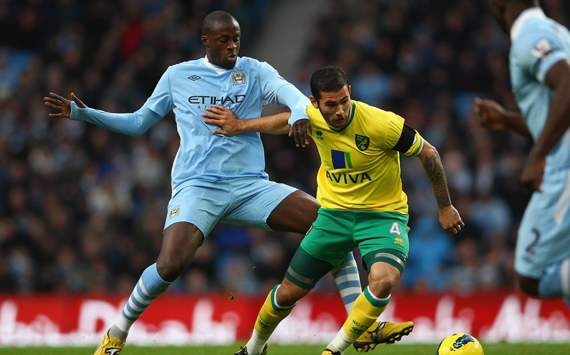 12: Norwich cannot outmuscle Yaya Toure, who contributes to a 5-1 hammering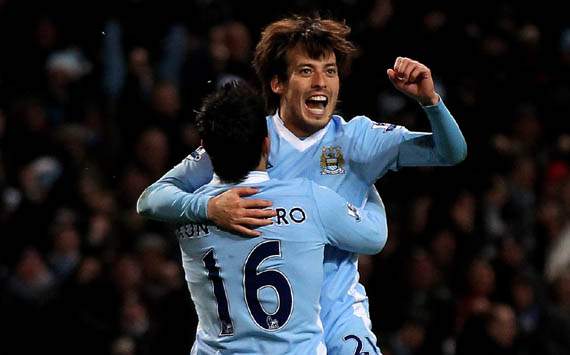 13: The sparkling Silva sneaks City past Arsenal in a lively December meeting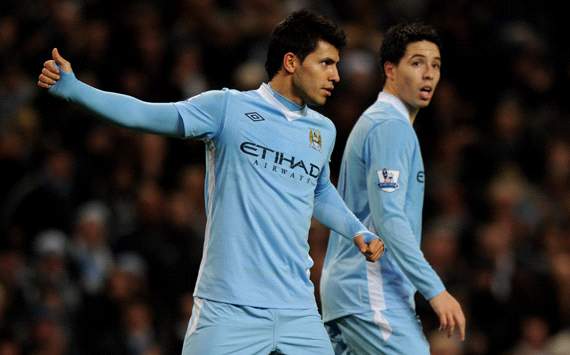 14: Aguero is in top form against Stoke, poaching two of three unanswered goals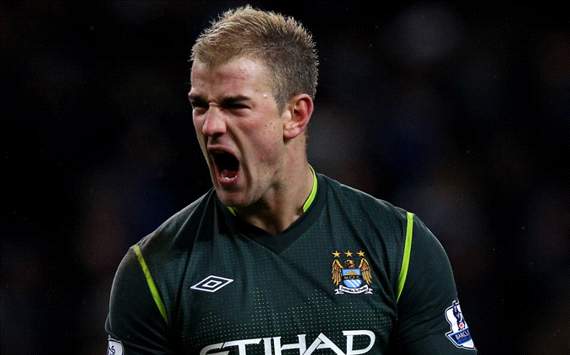 15: Joe Hart was not the only City man to enjoy their 3-0 beating of Liverpool

16: Balotelli makes all sorts of headlines as City triumph over Tottenham in a thrilling 3-2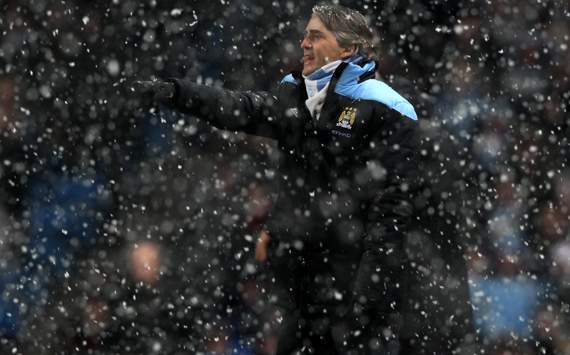 17: Mancini sees his troops battle through thick snow to overcome Fulham on February 4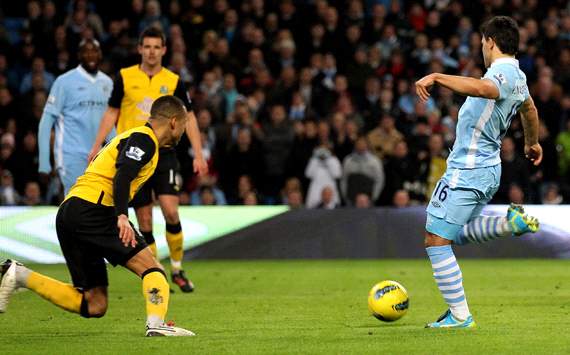 18: Aguero is on form once again as lowly Blackburn are dispatched 3-0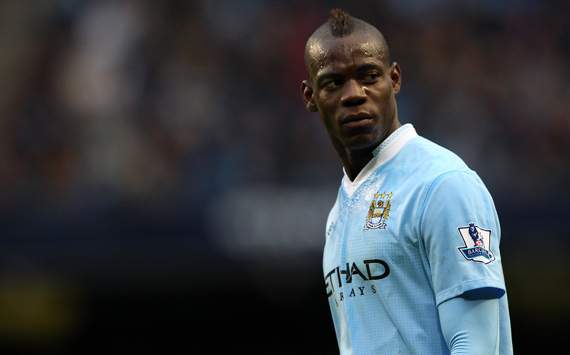 19: The ever-inscrutable Super Mario has the final word in a 2-0 win over Bolton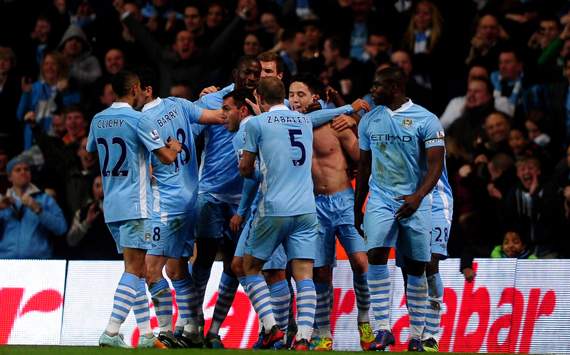 20: Nasri and Tevez combine to seal the record more than a year after the run began