Tuesday night's derby is set to be the 217th between the red and blue sides of Merseyside and we look at the women who ensure that the players are fully prepared for battle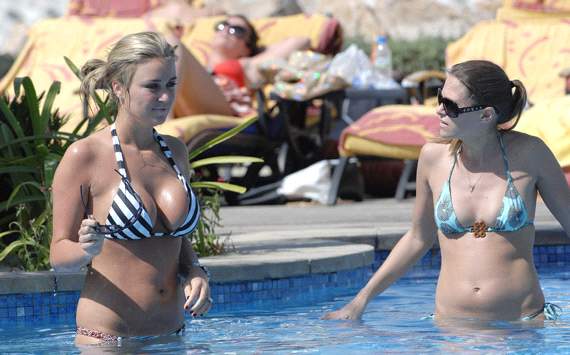 Anfield will host the 217th Merseyside derby on Tuesday night, with just two points separating
Liverpool
and
Everton
- but while the players do battle on the pitch, we can take the opportunity to look at the women behind the stars off it.
The great Canadian novelist Robertson Davies once said: "Many a promising career has been wrecked by marrying the wrong sort of woman."
But that is not a notion that the likes of midfielder Steven Gerrard would subscribe to. His long-term relationship with Alex Curran (pictured above left) has been the foundation for his magnificent Liverpool and England career - and is indicative of the importance of the WAG on such high-tension occasions as a fiercely-contested local derby.
Allow me, then, to introduce you to the WAGs of five of Tuesday night's key players.
Lara Binet & Marouane Fellaini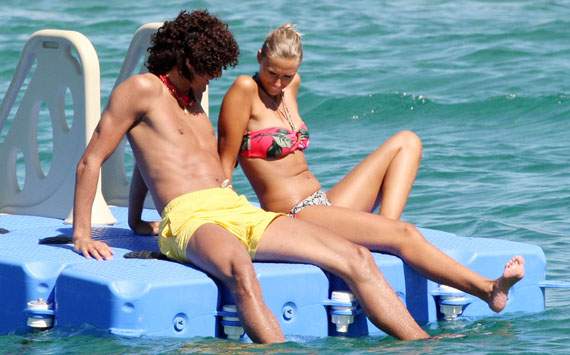 It's hard to believe that Everton ever had £15 million to cough up on a transfer but Fellaini's move to the Toffees in 2008 marked the club's largest transfer.
What the management didn't realise is that, although Fellaini came with the Ebony Shoe (Belgium's award to the best African or player of African origin), he would soon develop an homage to Sideshow Bob's afro and attach Lara Binet to his arm. Now that's an image.
Fellaini won the club's Young Player of the Year award in his debut season and also has previous in Merseyside derbies, receiving a season-ending tackle from Sotiris Krygiakos in February 2010. But, with the Greek defender now residing in Sunderland, Fellaini will be free to wreak havoc and return triumphant to the arms of Miss Binet.
Alex & Steven Gerrard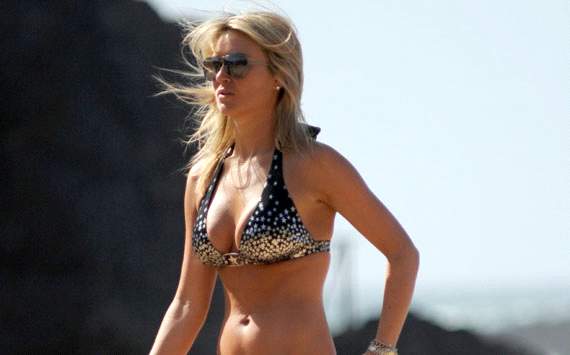 They seem like old-stagers now but Stevie Gerrard and Alex Curran were part of the original WAG scene - the infamous gaggle of girls in Germany for World Cup 2006 that helped coin the WAG phrase and, indeed, the phenomenon it became.
Over the years you could almost guarantee that Liverpool's 31-year-old captain would be involved in the drama of any Merseyside derby but Gerrard has extra reason to contribute on Tuesday night.
His season has been marred by injuries - he has featured in just 12 Premier League games so far - but the talismanic midfielder's late cameo at Sunderland should mean that he's in line for a start at Anfield.

Stacey Miller & Andy Carroll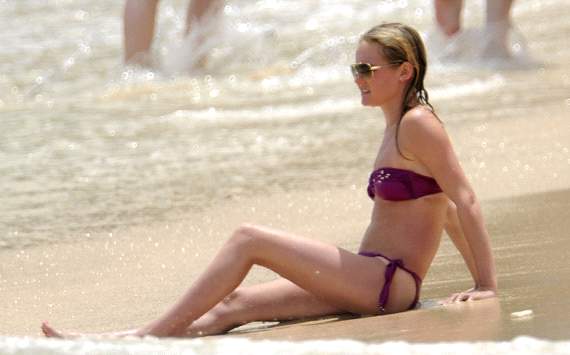 Big ol' Andy Carroll has found love in little Stacey Miller. The £35m target man would probably forgive me for saying that he's likely to have had more success off the pitch this season than on it.
But cast your mind back to October and you'll recall Carroll wheeling away in delight at Goodison Park. Yes, the man that couldn't score for toffee opened his account against the Toffees.
Things didn't really pick up after that, to be fair, and he has just three league goals all season - though, looking at Liverpool's other goalscorers, he's not actually done
too
bad. If he scores tonight, beers on Andy? Sure.

Sofia Balbi & Luis Suarez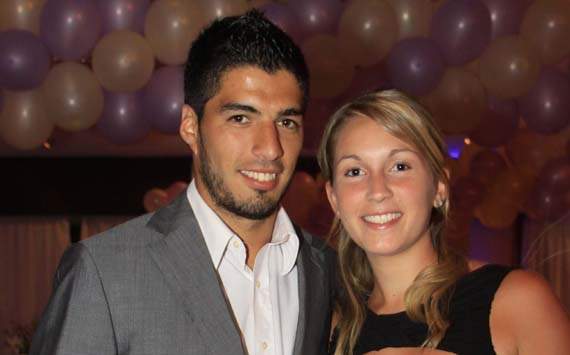 The Uruguayan striker has had a pretty low-key season for Liverpool. There have been no major incidents or controversies to blot his copybook and fans of both teams will no doubt be looking forward to watching him take to the field at Anfield.
But wait,
what's this
? Ok, time to be serious: Suarez has cast a dark cloud over the Premier League this year - whether it was down to his words, actions or neither, controversy has followed him.
At home, helping to preserve the striker's sanity is Sofia Balbi, his wife. The couple have been seen roaming Liverpool's streets since his move from Ajax and will hope to do so with heads held high should the red side of Merseyside emerge victorious.
Laura & Tim Howard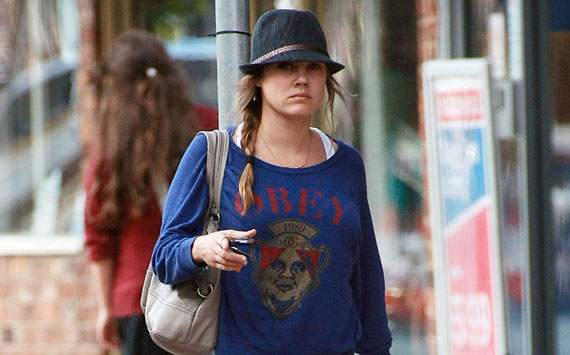 Ah the lovely Laura Howard. Married to Everton and United States goaltender extraordinaire Tim.
I have a special place in my heart for Tim Howard, actually. His career has been a real success story, if you ignore the Manchester United failure. He has always been revered at Goodison Park ever since moving from the Red Devils but it seems that this season has seen him garner league-wide acclaim for his talents.
You might even argue that he is the new Jussi Jaaskelainen - you know, everyone's favourite unfashionable goalkeeper. Still, at 33, Howard has many more years of giving and, as Evertonians will hope, Merseyside penalty saves up his sleeve.
Want to be at the Euro 2012 opener? Who doesn't? With Sharp FanLabs you can win free tickets to the opening event of 2012's biggest tournament. Click here to take part!