SPECIAL REPORT


Having hired six managers and seen off seven during his nine-year tenure Stamford Bridge, Roman Abramovich is now preparing to put his often fickle faith in yet another after sacking Andre Villas-Boas on Sunday.
The Russian billionaire, so used to knowing, and getting, what he wants, has already been briefed by the Chelsea fans. 'Jose Mourinho, Jose Mourinho' came the chants from the away end at St Andrews on Tuesday night, as the Blues beat Birmingham in what was little more than a sideshow to the hunt for who to next place on the King's Road throne.
Rafael Benitez was an early favourite much to the fans' continued disgust, and was soon to be overtaken by the likes of Pep Guardiola and Fabio Capello, while Mourinho's is a name that hangs over Stamford Bridge as heavily as the space reserved for the Champions League trophy in the club's cabinet.
With others such as Harry Redknapp and Joachim Low added into the mix, it would appear the appointment of a new Chelsea manager, despite how frequently we've seen it, is no more straightforward than it has ever been - the club have possibly never been at such a complicated juncture.
However, with Roberto di Matteo only currently in the job as a short-term measure, workings behind the scenes are already up and running on the part of the Blues hierarchy as their search for a top quality, long-term appointment as Villas-Boas's successor.
Here,
Goal.com
's resident experts across Europe lend their inside information and analysis to the tangled web that is Chelsea's hunt for a new manager.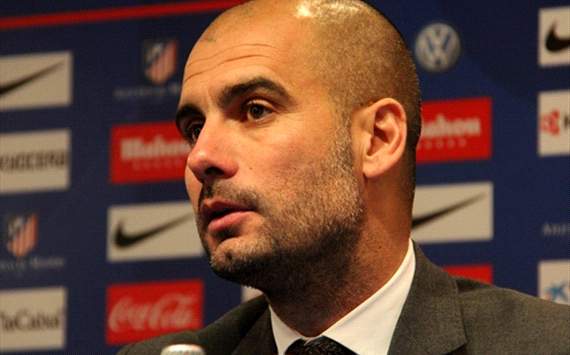 Wayne Veysey, Goal.com UK Chief Correspondent
As long as there is still a possibility that Chelsea could lure one of the world's most highly coveted and admired coaches to Stamford Bridge, it is felt by some close to Roman Abramovich that he would be reluctant to offer the job to someone else.
Guardiola is highly admired by the Russian even though there are doubts over the Spaniard's willingness to swap the dynasty he has helped build at Camp Nou and make a long term commitment to such a dysfunctional club.
There has already been 'communication' between Guardiola and parties representing Chelsea about his interest in the job.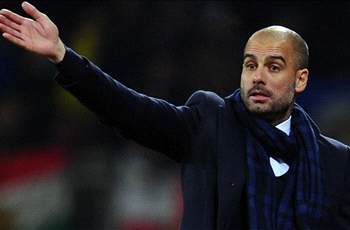 Despite talk that the demands of managing Barcelona is exhausting the 41-year-old, it would still represent a surprise if he did not commit himself to another year at Camp Nou
This came before Andre Villas-Boas was sacked on Sunday as Chelsea considered alternatives to the Portuguese and Guardiola responded to the overture by saying he always honours his contracts. The highly-regarded 41-year-old is yet to extend a deal that expires at the end of the season despite pressure from the European champions to commit his future to the club he has managed for four years.
One of the driving forces for Abramovich and his inner circle is for Chelsea to replicate the majestic style of play and development of outstanding youngsters into the first team that has underpinned Barcelona's astonishing success.
Despite Guardiola's claim last weekend that he has a 'stupendous' relationship with Barcelona president Sandro Rosell, there are believed to be tensions beneath the surface. One source described it as 'business-like and cordial rather than friendly or amicable.'
So can Chelsea get their man? The odds are against it.
There is plenty of informed talk that the demands of managing Barcelona is exhausting the 41-year-old and him therefore potentially taking a 12-month sabbatical at the end of this season, but it would still represent something of a surprise if he did not commit himself to another year at Camp Nou.
Guardiola himself refused to respond seriously to the rumours on Tuesday, joking: "Yes, yes, sure, I speak to Chelsea every day," before expressing sympathy in the direction of Villas-Boas.
It has been said in Spain that he will meet Rossell again for contract talks on Thursday, although there is understood to be concern among board members about Guardiola's plans. In previous years, he has usually extended his one-year deals by February.
Next permanent Chelsea manager odds: 5/1

Betting Editor Jim Knight says: Roman Abramovich may have spoken of his admiration for the current Barcelona boss but amidst talk of the Spaniard extending his tenure at the Catalan giants he is still third favourite in this market at 5/1 with Paddy Power. Would one the most succesful managers in recent years be ready to take on a job which is viewed as somewhat of a poisoned chalice? Bookmakers and punters seem unconvinced at this point.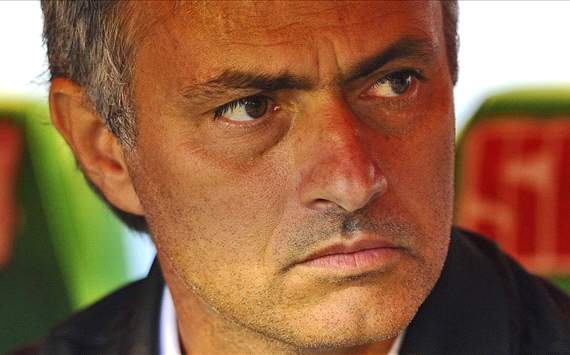 Ben Hayward
,
Goal.com International Spanish Editor
Jose Mourinho is still fondly remembered by Chelsea fans following his highly successful spell at the club between 2004 and 2007. And every time there is a change of coach at Stamford Bridge, the Portuguese's name is inevitably mentioned.
Mourinho is now in his second season at Real Madrid, but has remained coy over his future and his happiness at the Spanish side, while also speaking fondly of his time in England and his hopes of a possible return one day.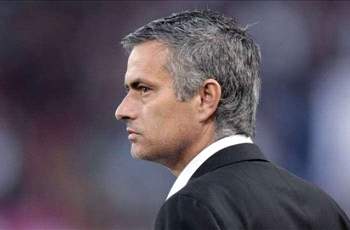 The leaks concerning his possible exit have also helped Mourinho shore up his own position in Madrid, a tactic he has used on occasions in the past
Reports in both Spain and England have suggested the 49-year-old will move back to the Premier League this summer, while the self-styled 'Special One' bought a house on a visit to London last week.
Quizzed on the motives following his visit to the English capital, Mourinho claimed his private life would remain such, further fuelling speculation he may be set to rejoin his former side in the summer.
But the Portuguese's situation at Madrid has improved drastically since negative press over his side's playing style and tactics in the Copa del Rey defeat at home to Barcelona in January, and jeers from his own fans in the next match against Athletic Bilbao, after which rumours of his departure first surfaced.
Since then, Mourinho's Madrid have opened up an even-larger lead in La Liga, sitting 10 points clear of fierce rivals Barcelona, and Real's performances have been more pleasing on the eye, too.
The leaks concerning his possible exit have also helped him shore up his own position in Madrid, a tactic he has used on occasions in the past. So reports of his summer departure may be premature.
With Mourinho still under contract at the Santiago Bernabeu, Chelsea would reportedly need to pay Madrid around €15 million (£12.5m) in compensation, while the Blues will also need to fund the Portuguese's plans in the transfer market. And that isn't likely to be cheap when his track record of spending is considered, plus the need to rejuevante an ageing squad.
Chelsea owner Roman Abramovich is apparently unwilling to spend big, while Mourinho's close relationship with dressing-room heavyweights such as John Terry and Frank Lampard is seen as another stumbling block, as it could undermine efforts to renew a struggling squad.
Furthermore, the Stamford Bridge owner is reportedly unwilling to cede complete control in football matters to a potential new coach, as he would be obliged to do with Mourinho.
So for the Portuguese to return to Chelsea, there's a series of serious obstacles to overcome by two men with notoriously strong personalites and an already strained relationship.
Next permanent Chelsea manager odds: 9/4

Betting Editor Jim Knight says: Jose Mourinho is currently being linked to several top level managerial positions. Although he leads the market at 9/4 to be the next permanent Chelsea manager he is also second favourite to take over at Tottenham should Harry Redknapp answer the FA's call.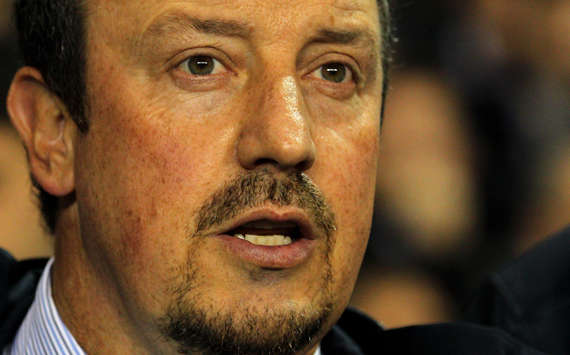 Martín del Palacio Langer, Chief Editor, Goal.com Spain
Chelsea met with Rafael Benitez last week at the request of the Spanish manager but the club considered it a 'courtesy meeting' and were never keen to offer him the job on a short term basis as they didn't feel he met the profile for an interim position and also because his teams have been notoriously slow-starters, a luxury that the Blues can't afford at the moment.
However, according to sources close to the club, Benitez could be a possibility in the summer, although he's not one of the lead candidates.
It is quite clear, however, that the Spanish coach is definitely interested in the position and will try his best to get it. He has repeatedly stated that he would want to return to England and said that he's 'open to any interesting proposition.'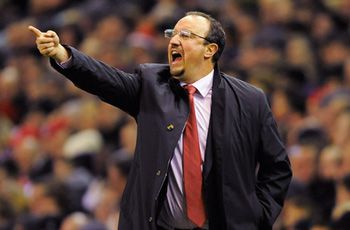 Benitez's good relationship with Fernando Torres, who played his best football when under the Spaniard at Liverpool, is a definite plus point for the ex-Valencia man
Speaking on Monday, the former Liverpool boss delivered a seeming 'come and get me plea' to the Stamford Bridge hierachy, stating: "As a manager with Champions League experience and experience in Spain and Italy, I am open to offers."
This was followed up by an interview on BBC Radio 5 Live on Tuesday evening, in which the 51-year-old from Madrid made his interest in the role even more abundantly clear, stating: "A manager that wants to wins trophies has to keep an eye on the top sides. Chelsea are a top side.
"I know a good project will come. When this project will come I don't know.
"You can't stay without a job for a long time. I like to manage and I like to challenge and win trophies and stay involved. I've been waiting for one year, I want to work and have a job. The Premier League is my priority and a top side would be better."
Benitez's good relationship with amis-firing striker Fernando Torres, who played his best football when under the Spaniard at Liverpool, is a definite plus point for the ex-Valencia man. Also, his good continental record, which includes one Champions League trophy, a runners-up spot in the competition and a Uefa Cup win, would also appeal to Abramovich.
However, his fruitful stint with the Reds can also work against him as that has not made him a popular figure amongst Chelsea faithful, who don't imagine him wearing blue. This was reiterated in the clearest terms by the club's supporters against Birmingham on Tuesday, who chanted in fierce opposition to Benitez's appointment. That said, those in the corridor of power at Stamford Bridge were already well aware of the Spaniards possibly divisive nature among fans.
Next permanent Chelsea manager odds: 4/1

Betting Editor Jim Knight says: The former Liverpool boss led the market as odds-on favourite in the early stages but has drifted somewhat to 4/1 since then. Despite that, the Spaniard's victory in the Champions League in 2005 and current availability could work significantly in his favour. His meeting with Chelsea's representatives last week and previous work with troubled striker Fernando Torres would suggest that the 4/1 on offer could yet shorten again in the coming days.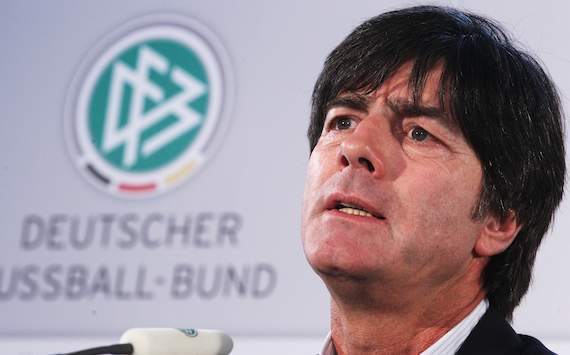 Francois Duchateau
,
Chief Editor, Goal.com Germany
A report in Swiss newspaper
Tribune de Genéve
on Monday claimed that Low and Abramovich met at the Mandarin Oriental hotel in Geneva, leading to widespread speculation over a potential move to Chelsea for the former Stuttgart man.
However, it is known that the Germany coach was in Switzerland for a promotional event for Mercedes, the national team's main sponsor, at a car exhibition - together with Oliver Bierhoff as well as Mannschaft stars Mario Gotze & Benedikt Howedes.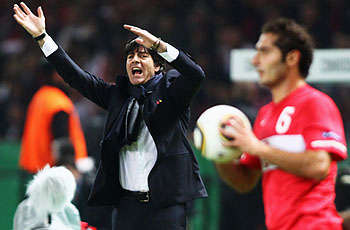 It is unlikely that Low would consider consider combining a club role with his national team duties, with his ultimate goal known to be leading Germany to a World Cup win in 2014.
Whether Abramovich was in Switzerland is yet to be confirmed or denied by either the club or sources close to the Russian. Chelsea have, however, denied any 'formal talks' between him and Low.
Should Abramovich decide that the Germany coach is the man he wants at Stamford Bridge, he won't find it easy. It is very unlikely that Low would consider consider combining a club role with his national team duties before or after Poland and Ukraine, with his ultimate goal known to be leading Germany to a World Cup win in 2014.
He is known to be very happy with the Germany job and lives in Freiburg, a small, low-key city only a couple of hours away from Stuttgart in the south west of the country. Low, it must be said, is not a man who relishes the spotlight.
"I have a contract to be the Bundestrainer until 2014," said Low in an official statement via team spokesperson Harald Stenger. "In three months, the European Championship begins, everyone knows my goal.
"I therefore see no point in commenting on media speculation."
However Low, who has also been linked with the Real Madrid on the chance that Mourinho might leave the Santiago Bernabeu, admitted to being interested in club management abroad only last month, telling
11Freunde
:
"I would not deny that to work as a club coach could be fun. If you ask me today, I'd prefer to move abroad."
Next permanent Chelsea manager odds: 16/1

Betting Editor Jim Knight says: Despite rumours of a meeting in Genvea early in the week, Joachim Low is still a relative outsider in this market, priced as he is at 16/1 with Paddy Power. The German national team are considered serious rivals to Spain for victory in Poland & Ukraine later this year at 7/2 with Low at the helm. After the treatment of Villas-Boas and with a potential international success and a World Cup on the horizon, it seems there is still plenty of work to be done if Low is to take up the vacant role.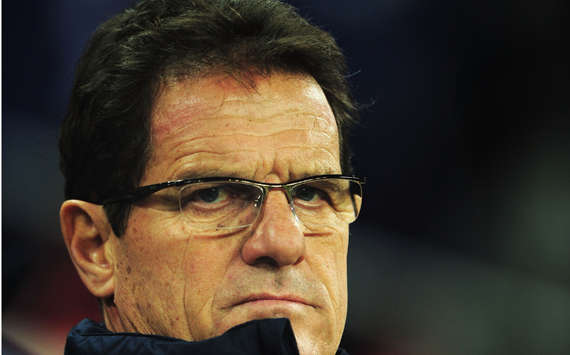 Kris Voakes
,
Goal.com International Italian Editor
Having been welcomed as the disciplinarian England needed upon his appointment as the national team manager in 2007, Capello's hard-line approach is already well known to the UK public, but his track record of effectively coaching club sides is not so clear to many in Britain. His ability to inject key players in vital areas and build his side around them has won him trophies wherever he has coached, so it will be interesting to see how that would transpire with Chelsea.
Obviously, his time at Wembley was heavily conditioned by decisions regarding the status of John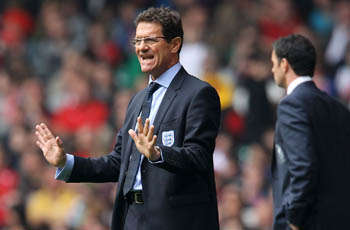 Capello's ability to inject key players in vital areas and build his side around them has won him trophies wherever he has coached
Terry as captain, with the centre-back stripped of the armband for a year on the say-so of the manager but then later backed by Capello in the move that eventually led to his departure.
While Terry openly questioned some of Capello's selection decisions after originally losing the captaincy, he will no doubt have been touched by his coach's support against the FA's decision to once again relieve him of leadership duties.
Inter president Massimo Moratti has privately stated that Capello is '100 per cent not an option' to replace Claudio Ranieri. With his own popularity having taken a nosedive of late he clearly wouldn't want to make a hugely contentious coaching change, fuelled by the rivalry between Inter and Juventus, with the 65-year-old having been Juve boss during the massively-contested Calciopoli era.
As Goal.com relayed this week, Capello will not be ruled out by the Chelsea top brass, but the question mark which remains over his possible appointment relates to his suitability to the long-term project the Blues undoubtedly need to implicate.
At 65, he may not have many years left as a manager, especially having intimated before taking the England role that he had one last job left in him and that it was "the right time" to move into the less demanding surroundings of international management.
Next permanent Chelsea manager odds: 9/1

Betting Editor Jim Knight says: The Italian's rein in charge of the English national team ended abruptly earlier in the year but his past successes at club level could make him one of the managers in consideration for this position. He is currently available at 9/1 to take over at Chelsea but if Roman Abramovich is looking for a long-term solution then the 65 year-old could lose out to another candidate who would be able to commit his long term future to the job.

Jonathan Birchall, Deputy Editor, Goal.com UK
That no candidate has yet emerged as a clear favourite for the job is indicative of the complex situation currently facing Abramovich and the rest of the Chelsea hierarchy. The shortlist is anything but if reports are to be believed, with those in power at Stamford Bridge seemingly adopting a scattergun approach thus far when it comes to replacing Andre Villas-Boas.
One option is current interim boss
Roberto Di Matteo (6/1)
, who led Chelsea to the 2-0 win over Birmingham on Tuesday night. Many feel that the former MK Dons and West Brom manager is in a similar position to that of Avram Grant after the departure of Jose Mourinho in 2008. Said to be unpopular in the dressing room, not a big enough name to appease the Stamford Bridge faithful and still largely unproven, the Italian will only stay in charge if the Blues win the Champions League.
Similarly to Low,
Harry Redknapp (25/1)
appears to have ruled himself out of being interested in the position, despite admitting that it would be "a dream job for someone else." The current Tottenham manager remains firm favourite to be Capello's replacement with the England national team, though Abramovich is thought to be a fan of Spurs' swashbuckling style of play this season.
One man who would be interested in taking on the job is ex-England boss
Sven Goran Eriksson (50/1)
, who has openly spoken to the press regarding the role and Chelsea, but has admitted that it almost certainly won't come to fruition. Eriksson was approached by Abramovich in 2003 following the departure of Claudio Ranieri but the Swede declined. Speaking about the possibility of moving to Stamford Bridge now, Eriksson told The Independent: "It wouldn't happen. I never thought about it. You only say no once [to Roman Abramovich]. Leave it, please."
A more viable option is Everton manager
David Moyes (16/1)
, who will celebrate his 10th anniversary as manager at Goodison Park next week. The Scot's longevity in the role on a relatively meagre transfer budget under Toffees chairman Bill Kenwright has led to him becoming one of the most respected managers in the Premier League. However, his near non-existent Champions League experience could very possibly work against him in the eyes of Abramovich.